I ate a domino pizza 'Quattro New Yorker' that you can enjoy pizza of authentic New York with a big size of 40 cm in diameter.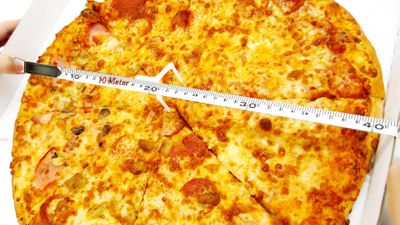 " Quattro New Yorker " has appeared on January 7, 2019 in Domino Pizza menu. Pizza which topped with four ingredients of " Big Peperoni " " Big Cheese " " Big Peperoni & Sausage " " Big Ham & Mushroom " on a thin and crisp pizza fabric can enjoy the taste of authentic New York I immediately ordered and tried it.

New Yorker Huge diameter 40 cm. New Yorker series appeared.
https://www.dominos.jp/topics/190107_a


Pizza too big "NEW YORKER" newly appeared! Big size 40 cm in diameter and plenty of cheese overflowing! The folklore to eat in the authentic New York style ???? People wanting to eat RT? # Domino Pizza #NEWYORKER # New Yorker # New York pic.twitter.com/m696hwkI 97

- Domino Pizza (@ dominos_JP) January 6, 2019

Pizza arrived in 20 minutes from delivery order.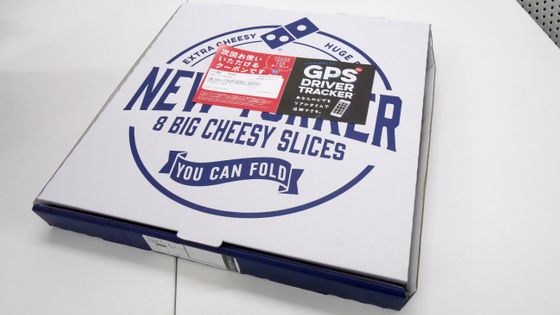 When you open the box, the smell of burnt cheese comes to life.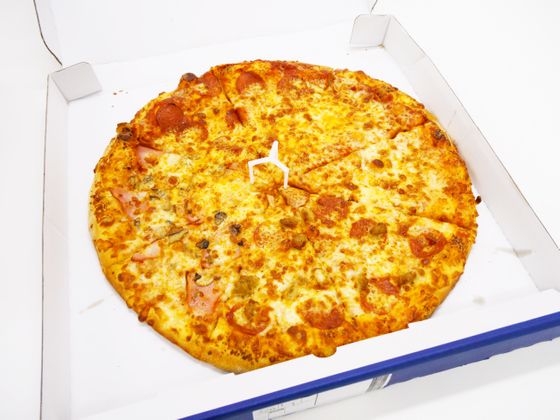 I actually measured the size of the pizza with the major, and it certainly had a diameter of about 40 cm. When ordering there is no selection of M size or L size, this size is "Quattro New Yorker".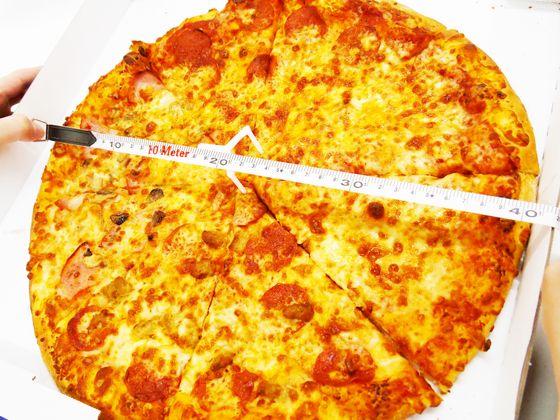 Compared with the iPhone XR of long side about 150.9 mm it looks like this.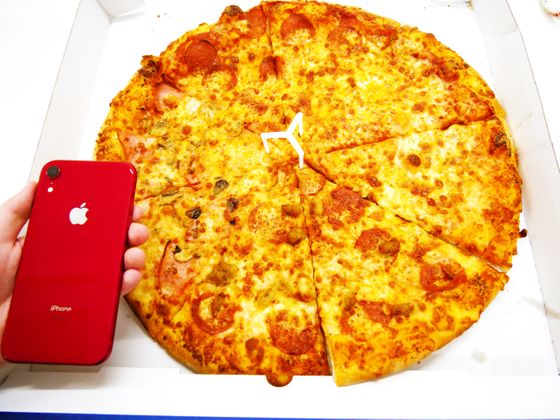 First of all, I will eat from "Big cheese". The New York style pizza is characterized by a thin fabric and the outside is baked caliciously but the center is so soft that if you lift it as it is it will hang out and it will be hard to eat a bit.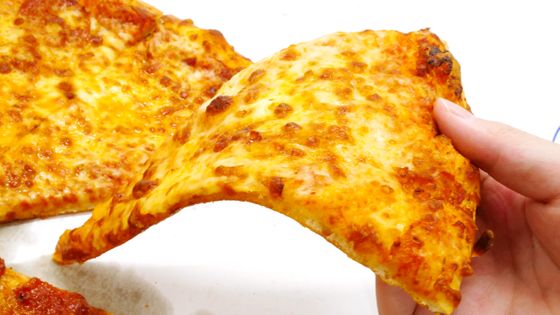 Therefore, folding and eating like this is the authentic New York style. Wherever you check with Domino Pizza, only natural cheese is normally used but the four types of "Quattro New Yorker" are using double cheese plus Mozzarella cheese with Parmesan cheese . "Big cheese" is a plain pizza containing no ingredients such as sausage, so you can enjoy the crispy texture crisply baked cheeses riding plentifully to your ears. Because the fabric is thin, you can eat more and more even if you chew a big piece gently.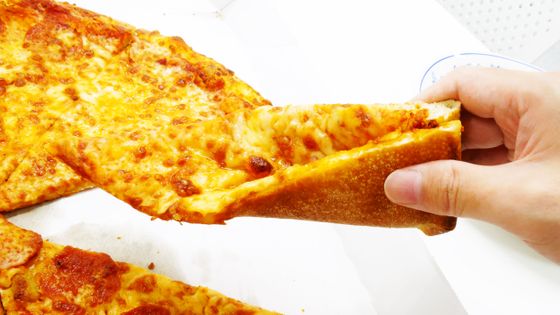 Next is "Big Peperoni". Peperoni is a spicy salami indispensable to Americanized Italian cuisine. In the "Big pepperoni", its pepperoni is spread all over the pizza fabric with plenty of cheese. When you eat a bite, the umami taste tightly enriched in crispy pepperoni spreads in your mouth with melted cheese.



In "Big Peperoni & Sausage", sausage is added to cheese and peperoni so you can taste the juicy sliced meat juice with a spicy taste of biscuit pepperoni and herbs of Italian sausage double.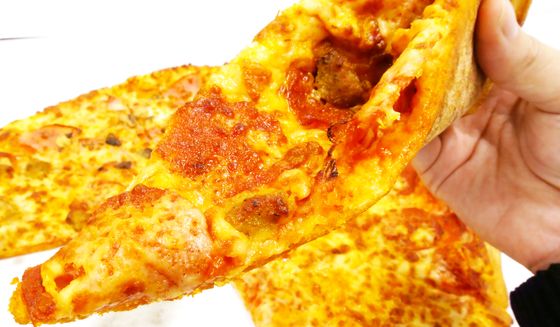 "Big ham & mushroom" roast ham is excellent not only in flavor but also in pork flavor, compatible with tomato sauce with a refreshing sour taste. The mushroom was thick, with the teeth touching with teeth chewing teeth, the mushroom extract overflowed, and it matched well with the flavor of ham and the flavor of rich cheese.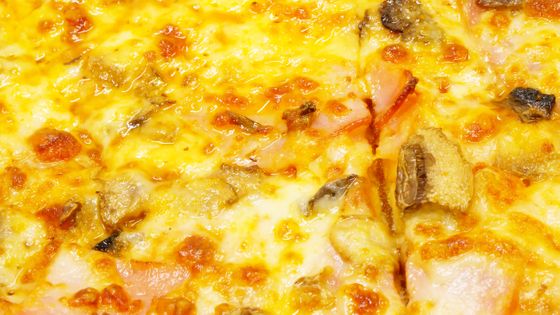 "Quattro New Yorker" is sold at Domino · Pizza stores throughout the country except for some, the price is 2700 yen for take-away and 3564 yen for tax included. In addition, it is also possible to order four ingredients, "Big Peperoni" "Big Cheese" "Big Peperoni & Sausage" "Big Ham & Mushroom" as one pizza each, the price is "Quattro New Yorker "It is the same amount.