As Google Assistant and Alexa gather attention, what does Apple focus on?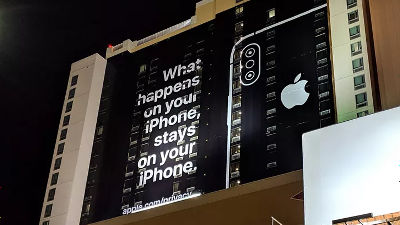 From January 8, 2019, CES 2019 , the world's largest home appliance trade fair, will be held in Las Vegas, USA. In Las Vegas, where attention is focused on speech recognition assistants such as Alexa and Google Assistant, Apple has advertised its own direction.

Apple trolls CES with a giant dig at Android and Alexa privacy - The Verge
https://www.theverge.com/2019/1/5/18169781/apple-google-privacy-troll-billboard

Apple never developed its own booth in the CES 2019 and the past CES in this venue. Although it seems that this stance will continue in the future, we have placed large advertisements outside the venue every time, and Apple has become "an invisible symbol" (despite not exhibiting) at CES " And The Verge wrote. However, The Verge, who has interviewed CES for a long time, wrote that "recently Amazon's Alexa and Google's Google Assistant are enhancing the advantage within CES," Apple's presence gradually faded It also points out.

Google posts advertisements such as the following based on white by the venue of CES. Google's advertisement promotes the phrase to launch the Google Assistant called "Hey Google", and similar advertisements are also posted in the monorail to the venue. We are focusing on advertising on Google Assistant last year and it can be said that it emphasizes competition with rival Alexa.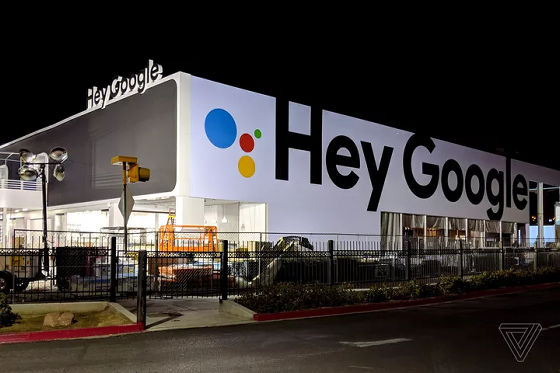 Meanwhile, Apple is a hotel next to the Las Vegas Convention Center, the venue for CES 2019, with simple advertisements as below. The following image is written in the advertisement and it says "What happens on your iPhone, stays on your iPhone. (Please check with iPhone on what is happening on the iPhone.)" A link is written. As the advertisement is posted next to the venue, "The participants in CES will inevitably see this advertisement by everyone," The Verge wrote in overseas media.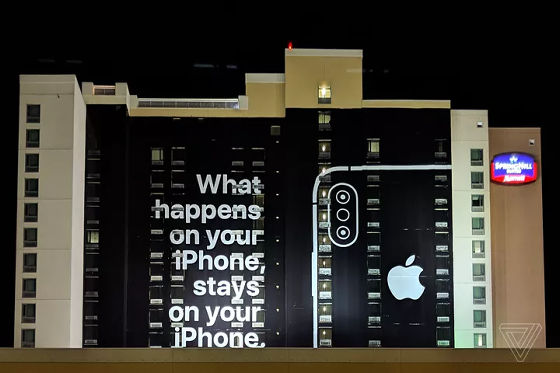 The link that Apple wrote in the advertisement leads to the following privacy page.

Privacy - Apple (Japan)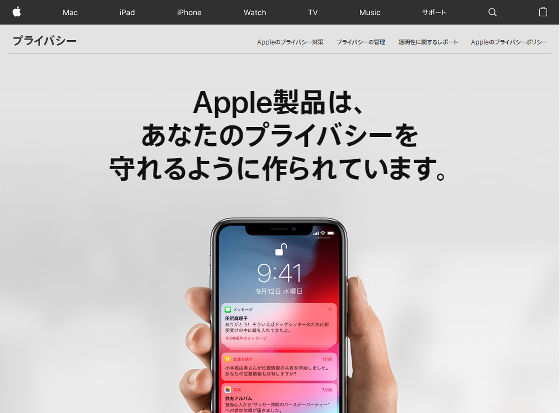 In other words, Apple did not participate in the speech recognition assistant competition between Google and Amazon, but instead took the approach of opposing competitors in a way emphasizing the privacy advantage. About this, The Verge of overseas media says "Amazon's Alexa was making an embarrassing failure to record a user's personal conversation and send it to other users" or some terminals equipped with Google's Android Said that it was not a mistake to make an advertisement that Apple implicitly emphasizes, "Apple products are not concerned about such privacy in secret" that secretly violated the privacy of the user secretly I will.

Alexa sends the conversation data arbitrarily recorded to a third party not related at all - GIGAZINE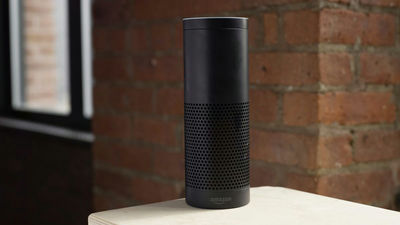 While Apple's privacy concerns may seem to be superior to other companies, Apple reported that it would give Chinese users all data on iCloud for selling iPhones to the Chinese government, and in the past The Verge points out that Apple products are not necessarily superior to other companies' products in terms of privacy due to the riots caused by massive leaks of celebrity nude images via iCloud . And if Apple wants privacy to be superior to its competitors, it is said that we should provide equal privacy protection anywhere in the world.