'Frosted wind squid icon maker' which can freely create 'Splatoon' girl & boy's icons free of charge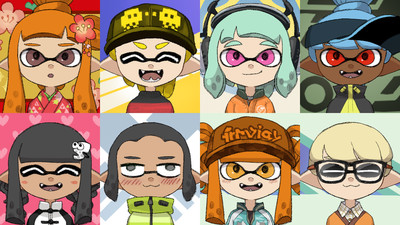 Nintendo's games " Splatoon " and " Splatoon 2 ", which recorded a huge hit with more than 12 million series sold in series, are action games that fight while painting walls and floors with inks, but the costumes available in the game It is also one of the big appeal that you can make your own character by customizing it. Such dress-up system of "Splatoon" was bud is reproduced in the picture's, free customized can create an icon, such as used in the SNS is the "bud wind squid-chan Icon Maker".

Mecaba maker
http://mebuika.kenkenpa.net/index.html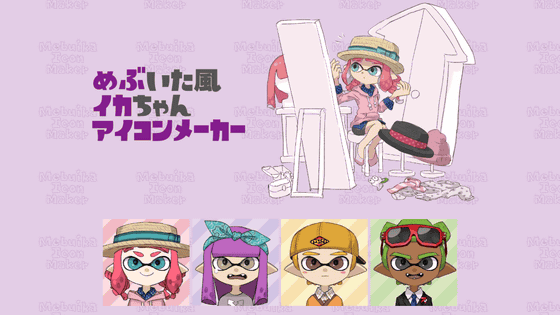 It looks like this when accessing from the browser of the smartphone. An icon creation example and notes are displayed.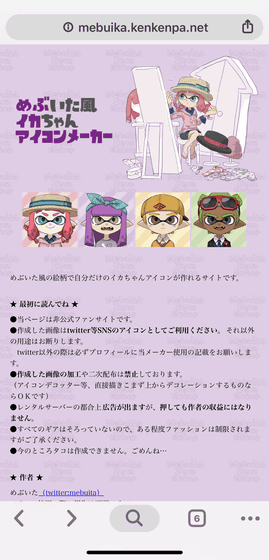 Scroll down and tap "Make squid".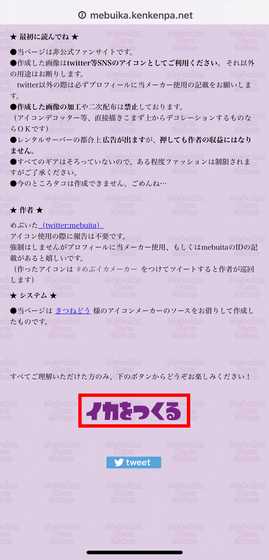 You can select various parts such as hair color, hairstyle, eyebrow, mouth, eyes, skin color and background. To select it, tap the part and OK. When making from smartphone's browser, a little reaction is dull, so it is important to tap firmly.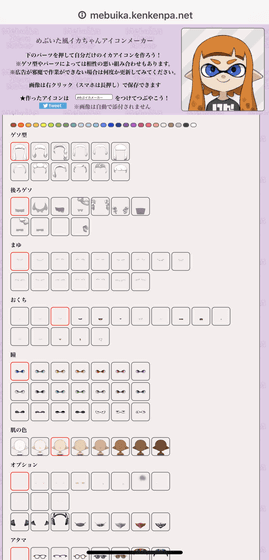 Icons are displayed in the upper right corner of the icon maker, and the selected parts are reflected in real time. After selecting all, you can hold down the icon and save the image OK. When accessing from the PC, you can save the icon by selecting "Save Image" from the right click.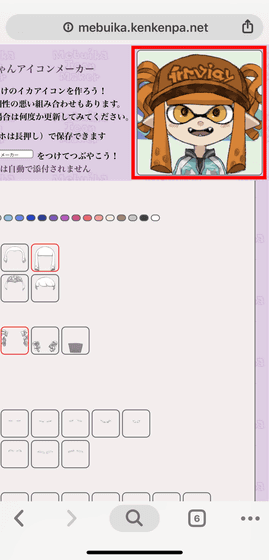 Icon images that can be created are saved in PNG format of 300 pixels × 300 pixels.