Battle without honorable deeds at Amazon market place, intimidation · disturbance · fake reviews · purchase of Amazon employees etc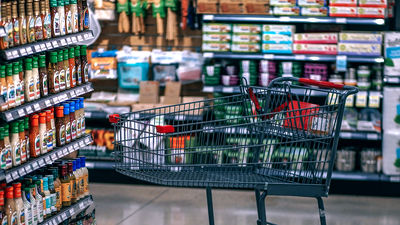 by Fancycrave

The market size of the Amazon marketplace where various sellers such as individuals and companies can purchase items that they are selling independently is as large as twice the retail price of Amazon and it is rapidly growing, An ugly battle is spreading to kick the rival. Sometimes, even if the user sees it, an unnatural review has been posted and it sometimes seems to be "This is ... ...", but that review is not trying to trick the user, but by an attack on rival There seems to be a possibility.

Dirty dealing in the $ 175 billion Amazon Marketplace - The Verge
https://www.theverge.com/2018/12/19/18140799/amazon-marketplace-scams-seller-court-appeal-reinstatement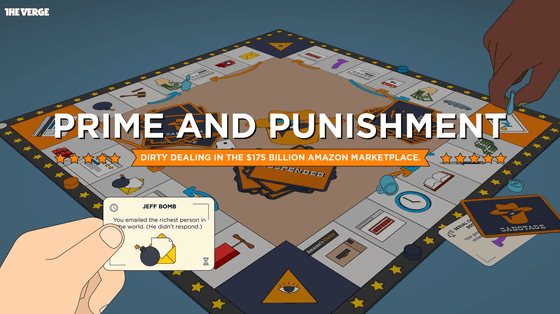 According to the actual fact that Zach Planchsy told the IT news site · The Verge, in August 2017, rifle which was the frequency of whether one review will be posted on one day until then It seems that 16 reviews were posted on the scope overnight. The review content seems to have copied a completely different rifle scope review for some reason, and Planzky who was in doubt reported to Amazon. Then, the relevant review was erased in a few days. I thought that the problem was resolved, and after two weeks, Amazon suspected the review operation from Amazon, and the account was temporarily frozen.

This was an attack that the rival set in order to pretend that "Planeski purchased" a five star review. Previously, it was one of the effective strategies to raise a rating by purchasing a 5 star review by himself, but it is effective to purchase a 5 star review for competitors by Amazon's algorithm change It is due to attack. This attack is called " five star bomb ".

In addition, "hijack" to take over the search results or forgery or get somewhere a product of a particular brand, legal-illegal to get an account of the Amazon agency, dealing in rival "Arbitrary goods" and so on, for example, " contamination " that sells toys for children to unrelated categories, bought products and burns themselves as "self explode" Attacks such as " camouflage fire " are present. In some cases , acquiring employees by bribes to get internal information. In this case one employee has been found to have leaked information and has been fired.

Mr. Plannsky who was attacked talks as "mood put in jail due to false charges", but it is very difficult for Amazon to have a dubious attitude in the same way as real false charges . Also, the objection can only be done once for one reason, and if it is dismissed it is necessary to find out another reason. Mr. Plannski also said that he sent a letter of direct appeal to CEO Jeff Bezos as the allegation was rejected and he lost the countermeasure. It is not clear whether the effect was there, but Plannsky's account has recovered without fail. However, because the search rank has declined while the account is suspended, he says he is purchasing Amazon's advertising space to return to its original position.