The Chinese government-related hacker organization found a cyber attack on IBM and HP's network and also invaded PCs of client companies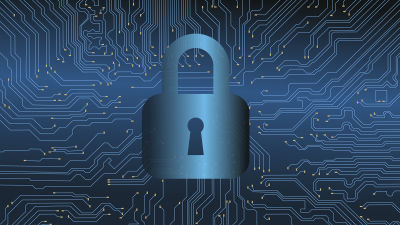 A group of hackers who seems to be involved with the Chinese government hacked systems such as IBM and Hewlett Packard Enterprise (HP), invaded the network, and also had successfully invaded both companies' client systems It turned out.

Exclusive: China hacked HPE, IBM and then attacked clients - sources | Reuters
https://www.reuters.com/article/us-china-cyber-hpe-ibm-exclusive-idUSKCN1OJ2OY

China hacked the US Navy and stole personal info on at least 100K sailors
https://thenextweb.com/security/2018/12/20/china-hacked-the-us-navy-and-store-personal-info-on-at-least-100k-sailors/

Reuters reported that a hacker organization, which has a relationship with the National Security Agency of China, has intruded into a system of managed service providers (MSP) including IBM and HP in a large-scale cyber attack campaign called "Cloudhopper" I got information from anonymous parties. MSP provides a service that remotely manages the operation of information technology, and customers have not only big companies but also government related organizations.

Information sources said that IBM and HP allowed Cloudhopper to invade the system for weeks to months. It seems that HP discovered the intrusion into the system in the beginning of 2017 and IBM in the summer of 2018. According to the sources, the attack by Cloudhopper was permanent, it is in a state where it can not guarantee the security of the network, and IBM responds to the problem by exchanging HDD of the invaded computer and installing the OS again There is information source revealed when there is.




IBM and HP, the joint venture DXC Technology, were named as subjects that were attacked by Cloudhopper by Reuters, but it is not limited to this attack. IBM has confirmed the reported attacks and is taking extensive countermeasures globally as part of the ongoing effort to protect customers from constantly evolving threats.This threat can cause IBM or a client "There is no indication that company data has been compromised," HP stated, "We will refrain from concrete and detailed comments on reported attacks, but HP's customer data safety is a top priority for HP, DXC Technology says, "We are refraining from commenting individually on cyber attacks and coverage on hacking groups."

The US Department of Justice prosecuted two people who were involved in the hacking of the Chinese government from 2006 to 2018. In a report published following prosecution, it is also clear that the US Navy has been targeted and includes personal information of about 100,000 stakeholders.




Damage by Cloudhopper can be traced back to 2014 at the latest, access to customer data has been reported in the United States, Japan, Germany, UK, India, Brazil, UAE, etc. Financial, electronics, medical equipment, biotechnology, car , Petrochemical and other industrial fields are targeted. An information source that avoided issuing individual corporate names for interviewing Reuters said, "By accessing MSP, we can approach our client companies, which should also be said to be the" Walmart method " Is it to visit 15 shops to buy 30 kinds of goods, or to visit one Wal-Mart shop where everything comes together, "the Chinese government's attack on MSP managing corporate and government information got activated It is suggesting that.