We also entered 'charcoal grilled chicken' style chicken and we ate a lively 'Nissin no Denpei rich all shaved udon'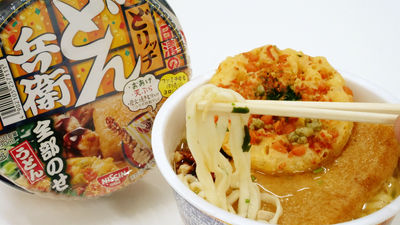 On the same udon noodle "Nissin no Denmei", "Ogare" and "Tempura" which are separately main ingredients can be put on the same udon, and FamilyMart's "Charcoal Grill" I added "ingredients that imagined" Nissin's Donbu-to, Rich All Shampoo Udon "from Tuesday, December 18, 2018, so I bought it and ate it and tried it.

"Donbu" entered with image of "Famous Yakitori" on Fami Yokosuka Street! Also released are the original goods of Riyoshi Yoshioka familiar with the tie-up campaign "Nissin no Denpei" with Nissin Foods Hit !! | News Releases | FamilyMart
http://www.family.co.jp/company/news_releases/2018/20181203_01.html

"Nissin's Donbu-to, rich all-shaved udon" is sold only at FamilyMart. With quantity limitation, one including 338 yen including tax.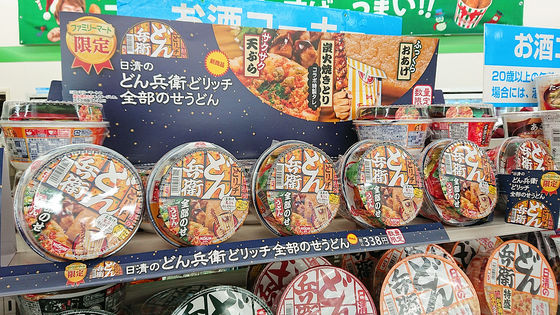 Although it can be said that it is a udon version of " Nissei's Donbu town rich all-fishesoba " which appeared in October 2018, actually, in April 2018, the same name product appeared . However, this time the ingredients of chicken which imaged FamilyMart's hot snack " Charcoal Grill " are added.



Raw material is like this. Especially, we have not changed things.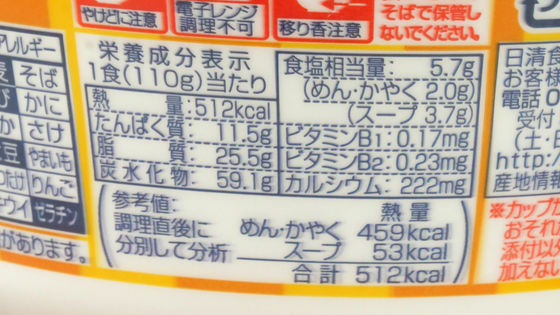 One meal 110 g and energy is 512 kcal.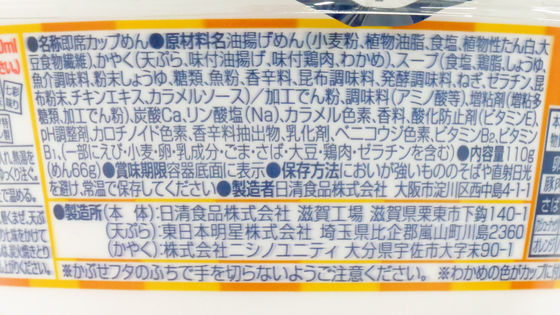 "After-crispy tempura" and "First-come, first-serve" are attached separately.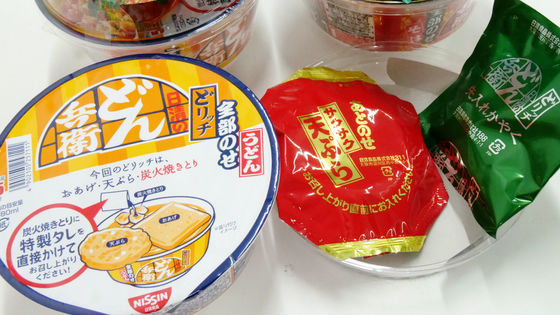 One of the main ingredients "Ohage" is put in the cup first. In addition, it is necessary to take out special sauce and powder soup.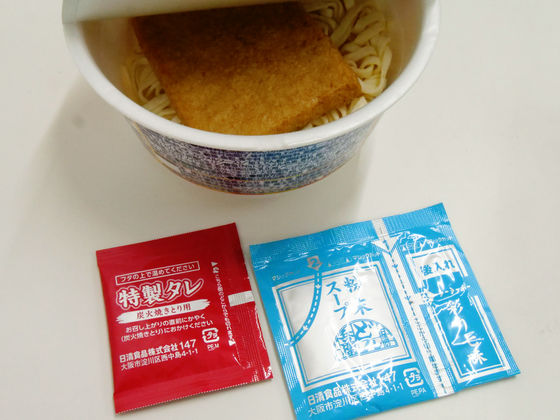 Since the powder soup is set with the Shichimi, separate it and leave it.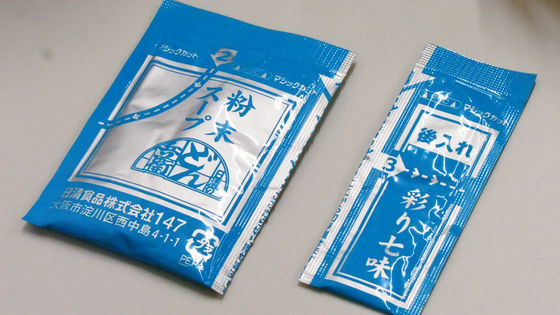 Put powder soup and 'preeminance' quickly ... ...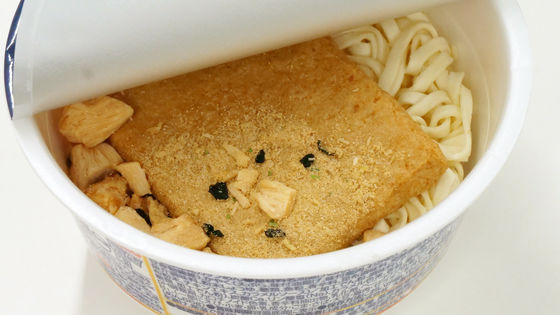 Pour hot water and wait for 5 minutes. The amount of hot water is about 380 ml, and the special sauce warms up on the lid.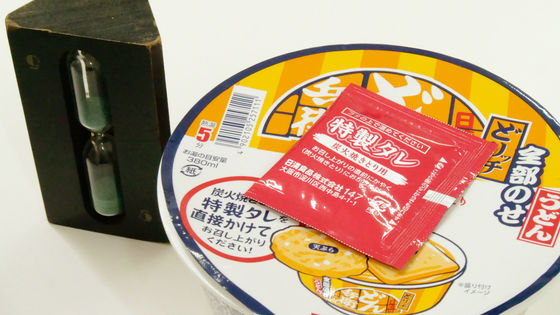 The figure after 5 minutes is like this. Feeling like "Donburi fox" with option.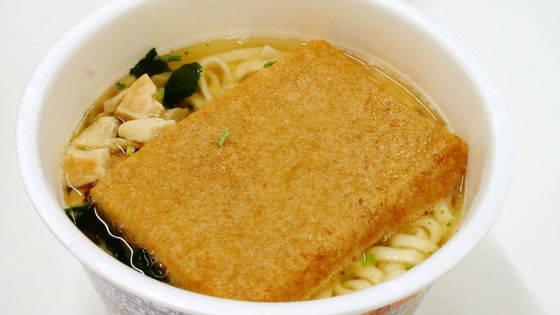 I will add special sauce to the chicken which will be "prematurely quickly" returned with hot water.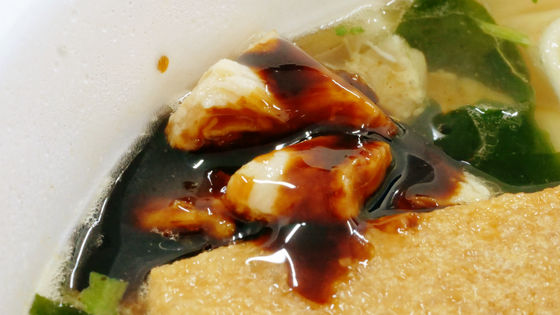 Complete after placing the tempura afterwards.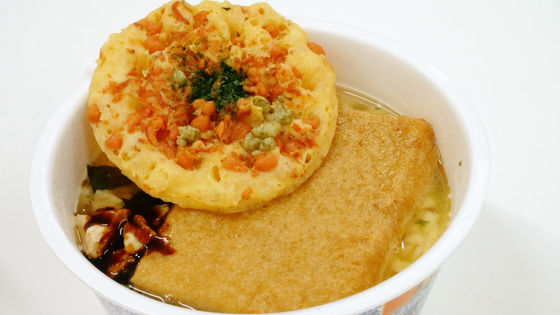 For those who are troubled with each other worrying about "whether to fox ... or no tempura too", it is very appreciated to be able to eat both ingredients in one, and it is a kind of sweet juice and taste I am happy to be caught crispy tempura later. The ingredient that imaged "charcoal grilling" is somewhat bewildering with the taste of the soy sauce flavor, unexpectedly thought that the special sauce is sweet. I think that this is because it becomes an obstruction to the taste of udon when reproducing the taste of baked sauce as it is, but since chicken is in a state of being tightened compared to baking, the sauce is slightly stronger Or maybe it was good.