The convenience store 'Seiko mart' from Hokkaido has stores in Ibaraki prefecture and Saitama prefecture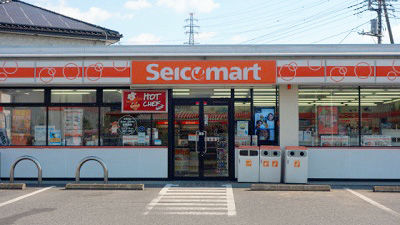 Melon jelly and others in the guarana drinks There are lots of products that seem like Hokkaido in the store. The corner that Hokkaido people said "I love" seemed to be more than double the number of regular convenience stores. Also, when you eat rice balls made by in-store handmade hot chefs, common sense of convenience stores rice balls has collapsed. I've been laddering Seiko Mart in Ibaraki and Saitama prefectures.

Hello, this is Takuya Sudo @ Charriderman who toured the world by bicycle . I went around Japan in 2002, but when I talked about convenience stores in Hokkaido it was Seiko mart. Because it is everywhere in Hokkaido, I used it frequently. It was a popular convenience store for travelers. Because of that, Seiko mart outside Hokkaido becomes a story of travelers, between travelers. And Seiko mart is still in business in Ibaraki and Saitama prefectures of Kanto. I wanted to touch Hokkaido for the first time in a while and went shopping to Seiko mart.

※ Numbers such as shops, municipalities, population in the article are those as of November 2018.

About Seiko mart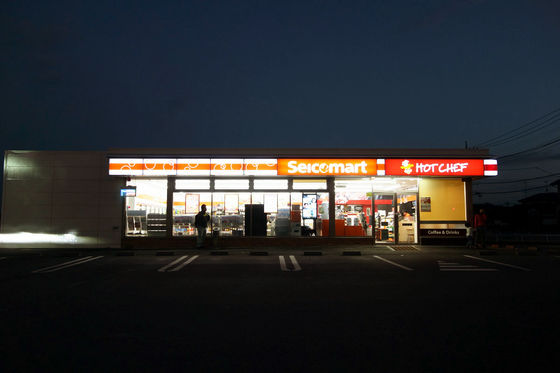 Seicomart
https://www.seicomart.co.jp/

Similarly, Aichi's "Circle K" to the Family Mart, "Gunma Prefecture" Save-on "to Lawson, Kanagawa Prefecture's" Three F "to Lawson and a joint venture .... Although the "poplar" in Hiroshima prefecture is still treading down, convenience stores in Japan are being consolidated into three major chains: Seven Eleven, Family Mart, Lawson.

However, only Hokkaido is a different world. The local chain called Seiko mart keeps a strong force. Convenience stores in Hokkaido are 1099 stores in Seico Mart, 1005 in Seven Eleven, 654 in Lawson and 235 in Family Mart.

Although the walls are getting rid of now, it is rare that old fashioned foods such as vegetables, fruits, and meat are located in convenience stores in the past, and genres were different between supermarkets. However, since the time I traveled, there were fresh foods ordinarily in Seico Mart. It was a recognition that it is a convenience store that doubles as a small supermarket.

The population of Hokkaido is 5.31 million people, there are 179 municipalities and 47 prefectures one local government. Hyogo prefecture is nearly 5.48 million people, 41 city municipalities, Fukuoka prefecture is about 5.1 million people and there are 60 municipalities, so the difference is obvious. That's why Hokkaido's land is vast. Residential areas continue in urban areas like Sapporo, but in the countryside residential areas are scattered as a cluster point for each municipality center. The commercial area will be smaller accordingly.

Therefore, it may be inevitable that Seiko mart in a region with a low population also played a role of supermarket. It was the deployment in remote islands that impressed Seiko mart as such a small supermarket. Sei ko mart was also in Rishiri Island and Rebun Island, where boats are coming from Wakkanai City, northernmost of Hokkaido. Thanks to being a remote island, I could stay comfortably without inconvenience to shopping.

Also, the signboard that marks the convenience store was also shocking. Instead of "sake" which you see often, "appealing point" is different from "wine" "WINE". That's why we dealt with many wines inside the shop. At the beginning of the establishment, it seems that we are focusing on the sale of wine and other alcoholic beverages as there are many shops that converted liquor stores to convenience stores.

Various wines were also on the leaflets I got at this visit.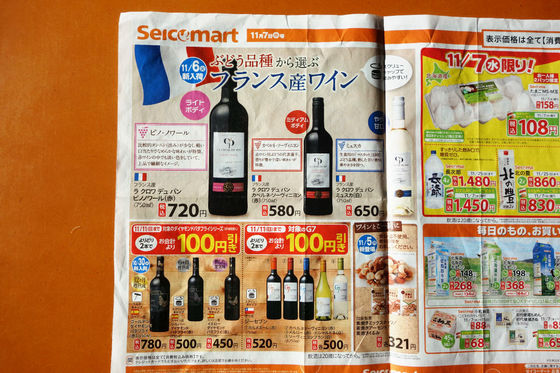 A convenience store fly like an ordinary supermarket.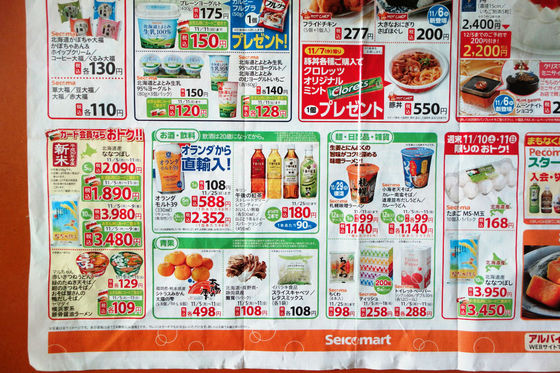 ◆ Also developing in the Kanto: That Seiko Mart has stores outside of Hokkaido. Seiko mart in Saitama Prefecture from Ibaraki prefecture in Kanto since that time in 2002 was famous. I remembered that Hyogo Prefecture in Kansai also has a memory that I heard but now it is withdrawal.

It is true that I want to fully enjoy Seiko mart in Hokkaido, but it is quite difficult to do so because there are distant things. However, now I am working in Tokyo , Ibaraki prefecture and Saitama prefecture can range for day trips. Early in November, I took a holiday on Seiko Mart by using a holiday where the ordinary train near Tokyo is an all-you-can-get ride.

◆ Ibaraki Prefecture <br> Seiko Mart is operating 85 stores in Ibaraki prefecture. I went to the Seiko Mart Chikusa Ichihonmatsu store, which is the easiest to access from JR station.

Seiko Mart Chikusei Ichihonmatsu Store is here.


I got off at Shimodate station of JR Mito Line. There are also stations of Moka Tetsudo and the Kanto Railway. The former Shimodate City (Shimodate) was a municipal merger and became Chikusei-shi (Chikusaishi).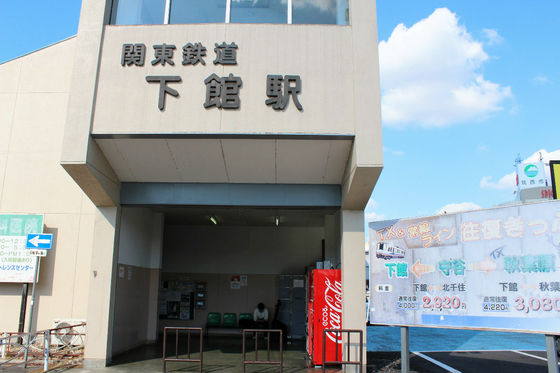 As I walk south of the station, I found another convenience store that is not the purpose. It is a place close to the station, but we had a pretty big parking lot.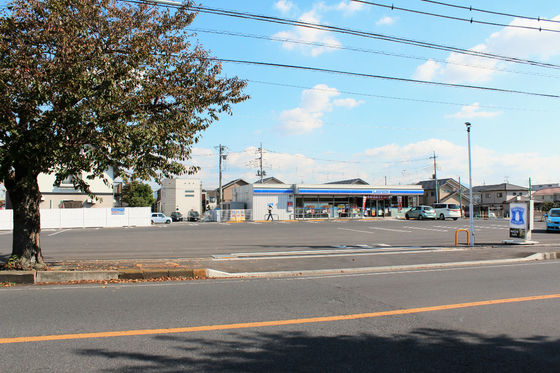 A field as far as you can see that reminds me of Hokkaido. It is Mt. Tsukuba that can be seen far away.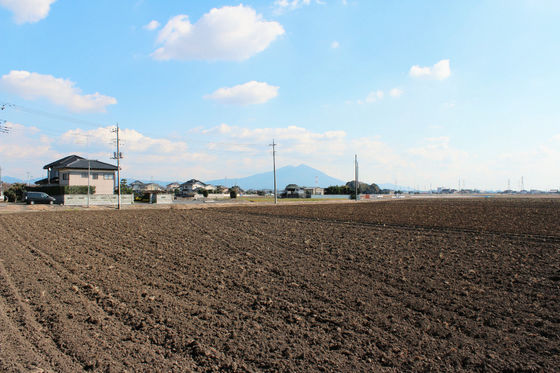 And speaking Hokkaido is not Nippon Ham Fighters, but there was also Nippon Ham's factory in Chikusei-shi.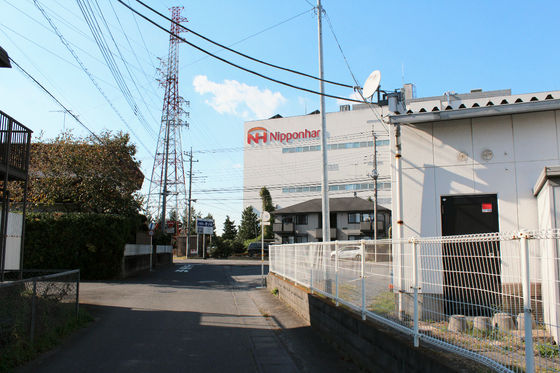 There was Seiko mart near this factory. The parking lot is also large here.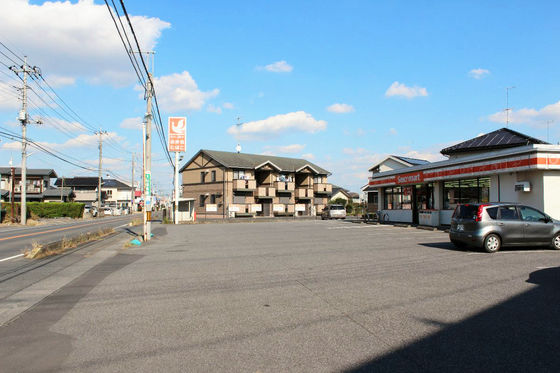 A sign that a white bird that can be said to be a symbol of Seicomart is drawn. This bird is Phoenix Phoenix as a motif.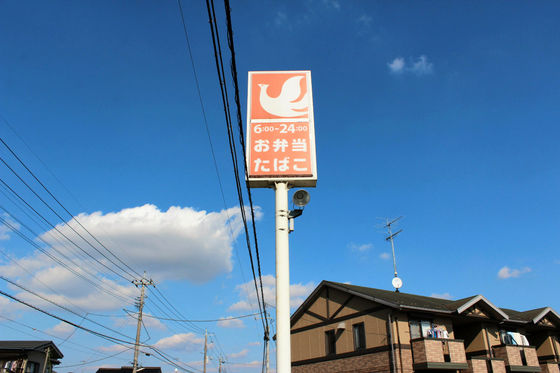 The appearance of the store. I think that it was a shop where Orange was darker in the past but now it is switching to a soft and stylish new design.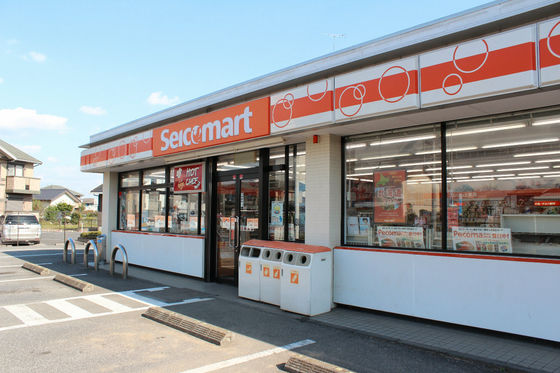 View from the front.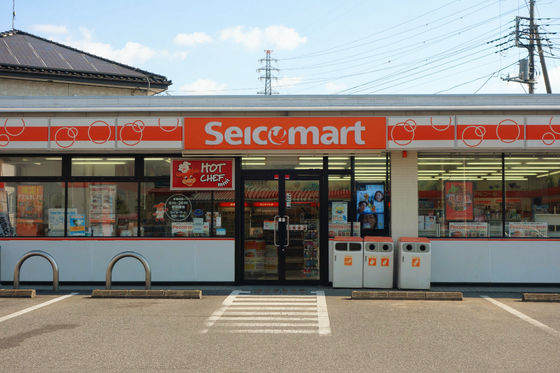 Business hours are from 6: 00-24: 00 and are not open 24 hours.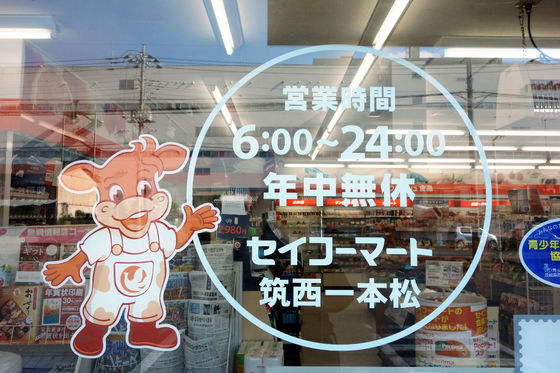 In-store cooking which is also a feature of Seico Mart "HOT CHEF (Hot Chef)" is a notation called mini. On this day there was only Frankfurt left because the person in charge was off.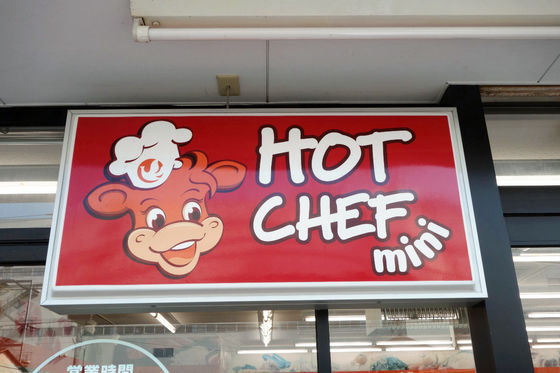 Garbage can.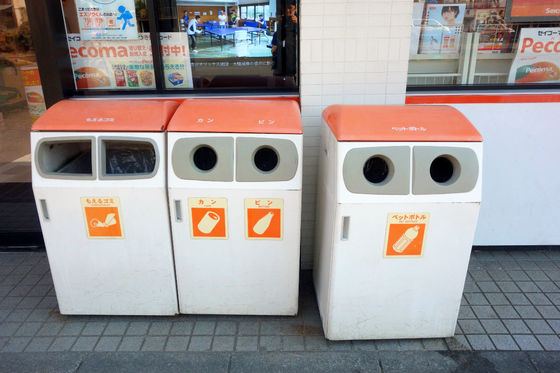 Brand logo on the store door. The symbol "o" has a symbol Phoenix.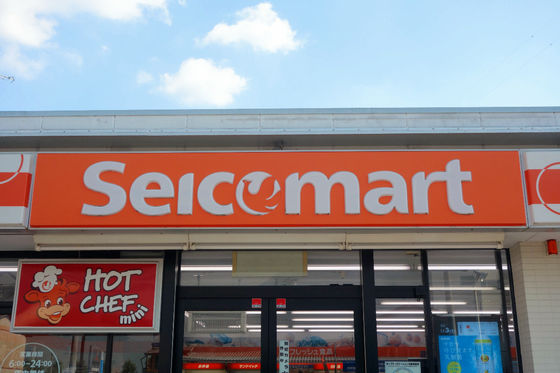 Hopes for "Hokkaido fair" posters will increase.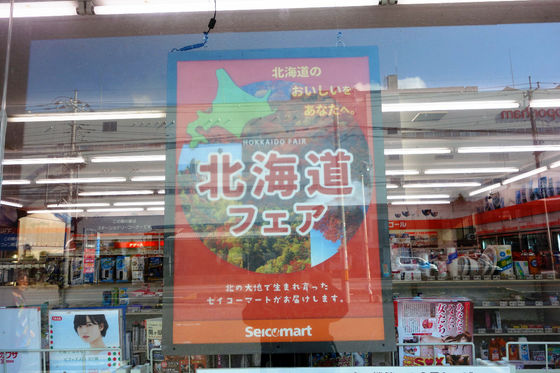 ◆ Hokkaido Tsukushi store inside circles around and purchase various items that seem like Hokkaido. I moved to the neighborhood park, eat, and took a picture.

Shopping for 2 plastic bags.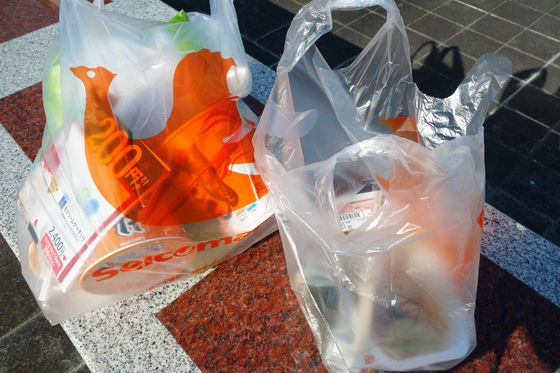 Although I did not have any relation with Hokkaido, I got a pasta named chicken full of pepperoncino because my stomach was empty. Impact price of 118 yen including tax.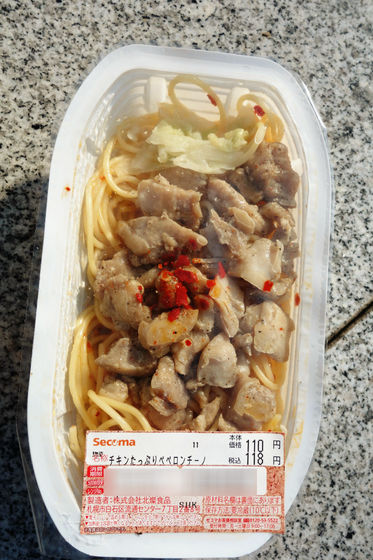 In spite of this price chicken meat was tightly choked. One item I would like you to handle even at major convenience stores.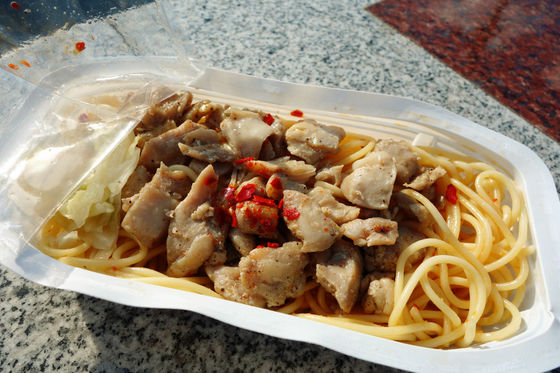 Rice balls with taoxinized kelp.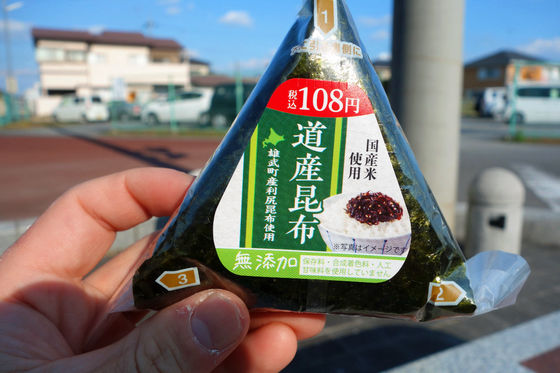 Cream bread of Hokkaido. Nissha Bread is also a company in Hokkaido.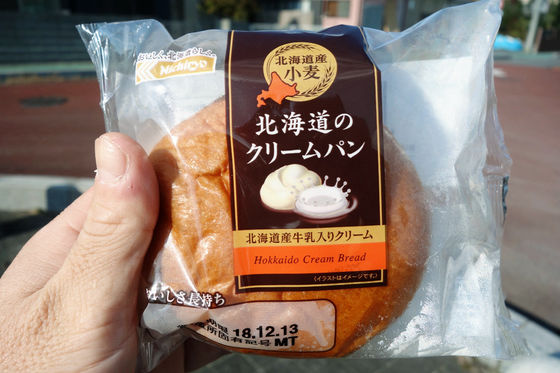 Speaking of Hokkaido, guarana drinks are famous. It was a medicine-like taste like Dr. Pepper.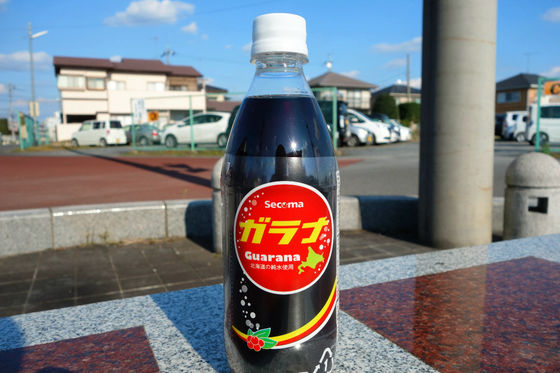 Seiko mart's Energy Drink was also put. If you are a major convenience store, I do not see any energy drinks from PB products.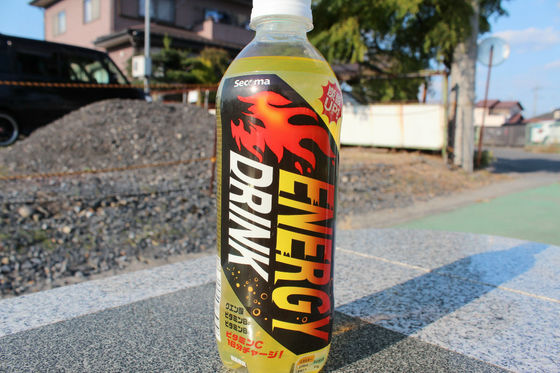 The one that comes to mind in Hokkaido's fruit is melon in Yubari. There was such a melon jelly.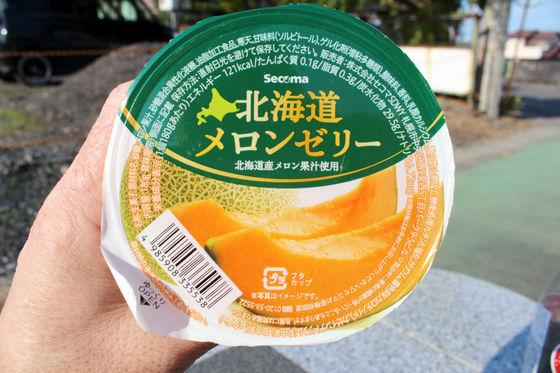 It tastes the texture of plump jelly and juicy flesh.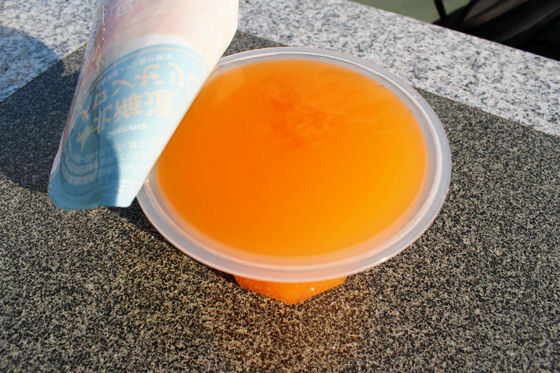 Speaking of Sapporo, Miso ramen, and udon which appeals the taste seaweed. It is a product package that does not feel private brand (PB).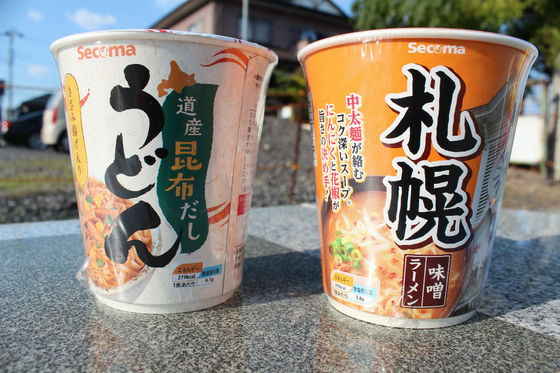 Would you like something like scalloped roasted string linen with alcoholic snacks? Taste seeped out so much as biting chewed it was superb.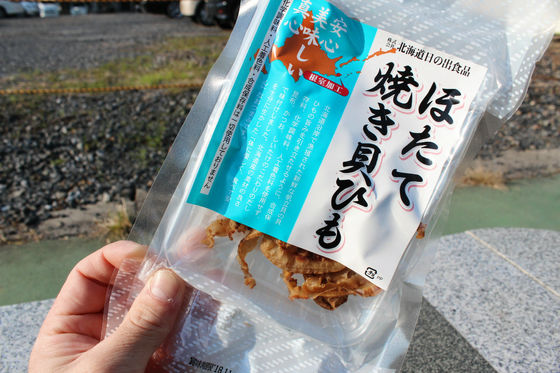 A snack confection that used mountain wasabi powder from Hokkaido. It was like a derivative of cheetos with the manufacturer as fritray here.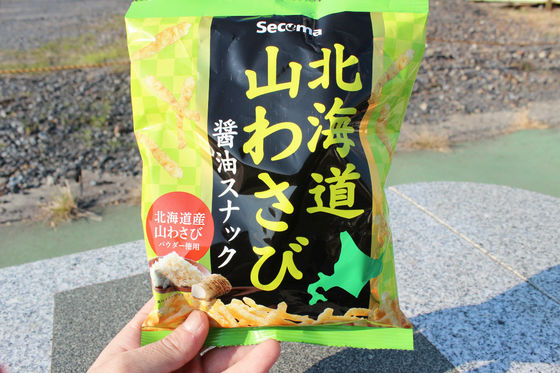 Hokkaido yogurt gummi and Hokkaido yo city Ringogumi. Yogurt gumi is an exquisite taste with mixed sweetness and sourness. Ringo Gumi remembered the station on the road called "Space Apple Good".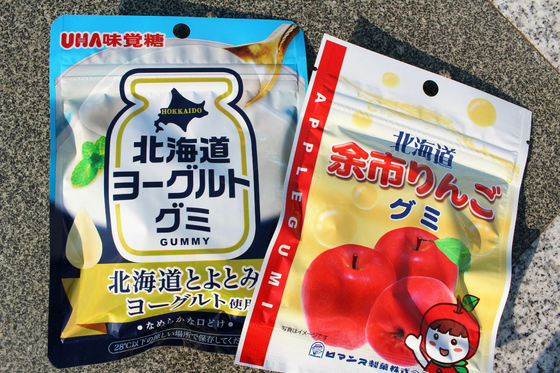 Where my stomach is satisfied, I will return to the convenience store again. I have to eat ice cream further as dessert.

Seicomart's ice corner seemed to be more than twice as much as an ordinary convenience store. Variety of assortment is abundant. "The corner where the person in Hokkaido said" I love you "written at the beginning is about ice cream. In the past, people in Hokkaido who met at the destination said, "Although it is cold in winter, the inside of the room is a heating gangan so it is warm, and the ice to eat among them is the best happiness." Therefore, despite the cold place, ice cream is popular in Hokkaido, and Seiko mart seems to put power into sales as well. Also in Seiko mart in Ibaraki prefecture.

Purchased a soft cream called Hokkaido Hask Cup & Vanilla Soft. It was 220 yen including tax.



Use a Husky Cup from Akane Hokkaido. Haskur is a fruit that looks similar to blueberries and is a special product of Hokkaido. It is Akashima where great damage was caused by the recent Hokkaido Ball Earth Earthquake, but this product itself is sold in 2017 as well .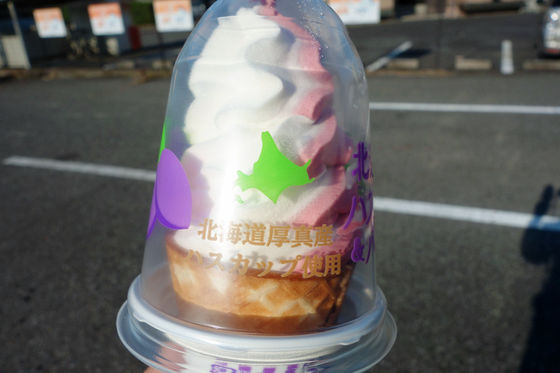 It was a soft cream of sweet and sour taste that makes my chest cum.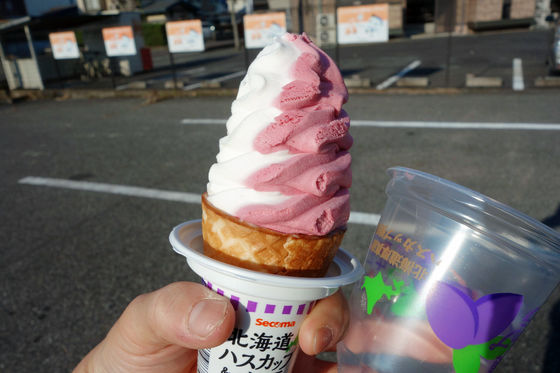 As in Seven Eleven Seven Premium, Aeon's Top Valu, Seiyu's enthusiasm, the package design of PB products of major Japanese retailers is unified. I understand it as a private brand at a glance. However, Seiko mart's PB products are not so. There is no sense of unity in package design. Seicomart is expanding the distribution route to the outside of the road not only as a convenience store in the retail industry but also as a manufacturing industry. Therefore, it seemed that PB products also adopted a design like a national brand.

Seiko mart President Maruya Chiho "NB of its own manufactured products, considering OEM supply" | Hokkaido Real Economy | Regional economic news site
https://hre-net.com/keizai/ryutu/1904/

Seiko mart who got a splendid turn into the manufacturing industry: Nikkei Business Online
https://business.nikkeibp.co.jp/atcl/report/15/278209/121800011/

◆ Saitama prefecture Almost aim was achieved by visiting Seiko mart in Ibaraki prefecture. However, as I was not satisfied with it yet, I also extended my mind to Seiko mart in Saitama prefecture. Seicomart is operating nine stores in Saitama prefecture. I went to the Seiko Mart Kuki Shimaifumi store, which is the easiest to access from the station of JR.

Seiko mart Kuki Shimami is here.


I get off at Kuki station of JR Tohoku main line (Utsunomiya line). It will be called Kuki city (Saishi) in Saitama Prefecture.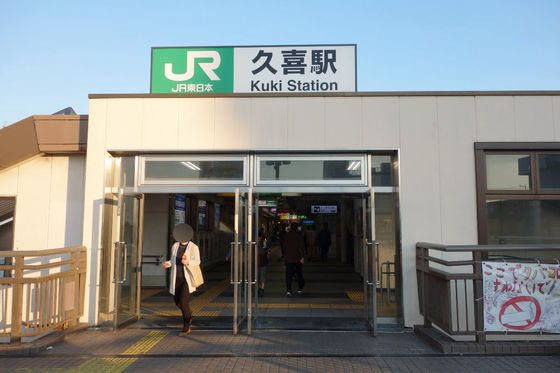 Arrived walking down a narrow street in a residential area with a tokotoko.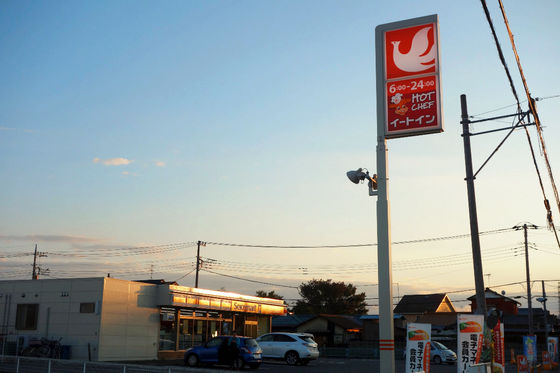 The signboard which can be said as the face of a convenience store was promoting "HOT CHEF" and "Eat-in". The opening hours are from 6: 00-24: 00, which is not open 24 hours as well.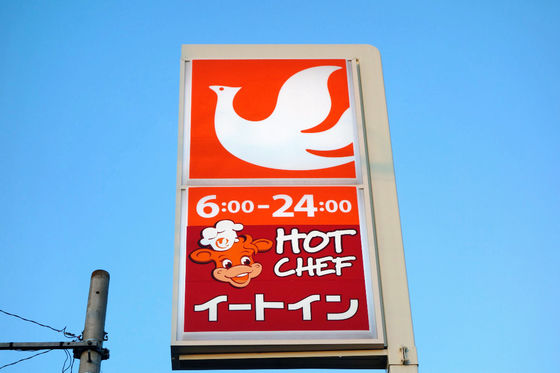 The shop has two logos "Seicomart" and "HOT CHEF".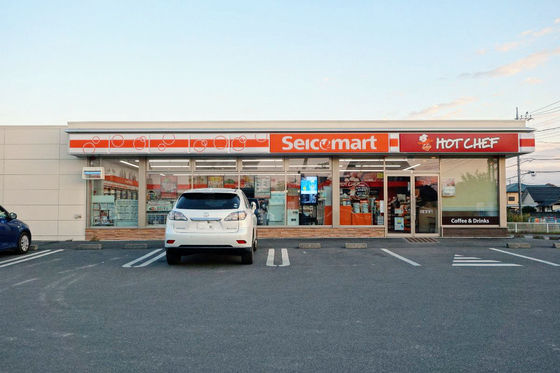 The mark "HOT CHEF" "Cafe" drawn beside the store.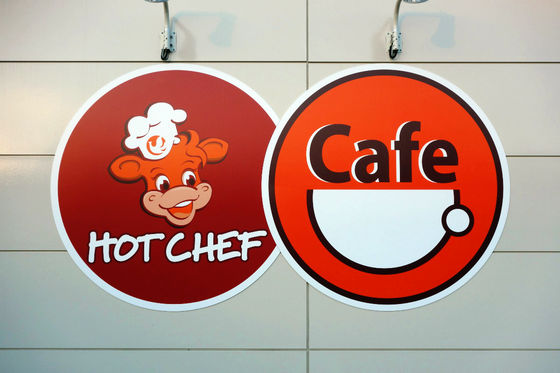 Seiko mart Kuchiba Shimami shop view.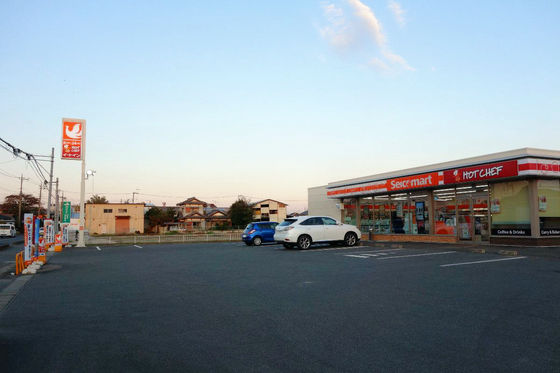 ◆ HOT CHEF (Hot Chef)
"HOT CHEF (hot chef)" which can be said as a feature of Seico Mart is the inside cooking corner which develops based on the belief that "the fresh finish is delicious". We cook rice in the shop, we serve pork cutlet and rice balls as they are. Hot chef at Kuki Shimaumi store was operating normally. I decided to enjoy the convenience store food beyond conventional sense.

Hot chef - Seicomart
https://www.seicomart.co.jp/instore/hotchef.html

Eat in a corner.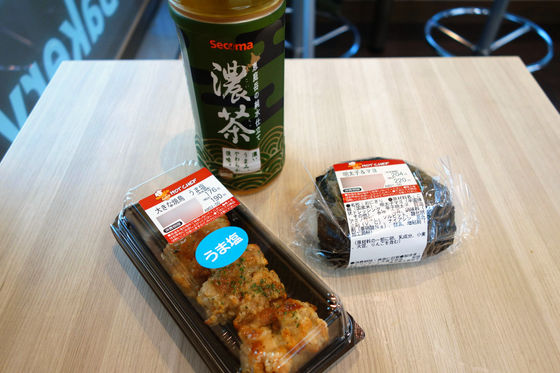 A big rice ball has a fluffy texture unique to handmade. There was a relaxed time between the rice-bowl and the barbecue, and it was a plump soft rice ball. Common sense of traditional convenience store onigiri collapsed.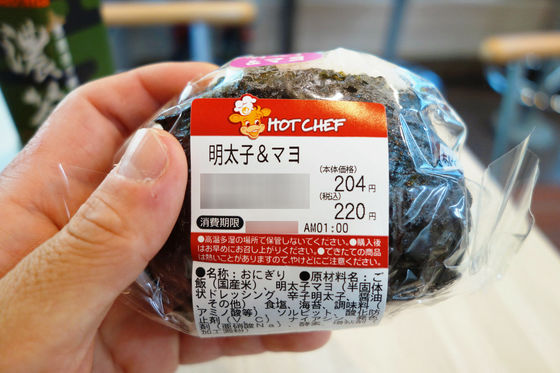 Soft and juicy yakitori gathered with chicken fat and meat juice. It was jumbo chicken under the trade name "big yakitori".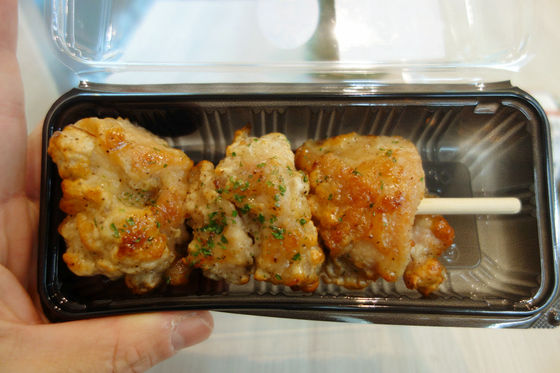 And Ice cream again for dessert.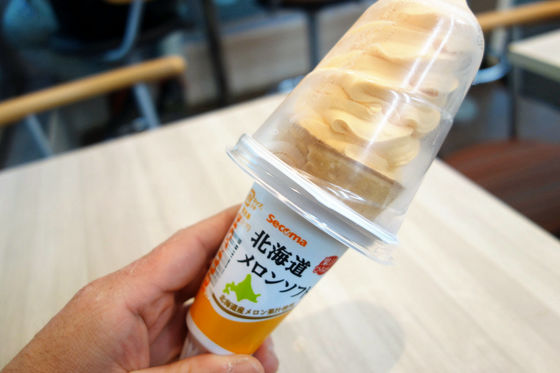 It was Melon soft like Hokkaido.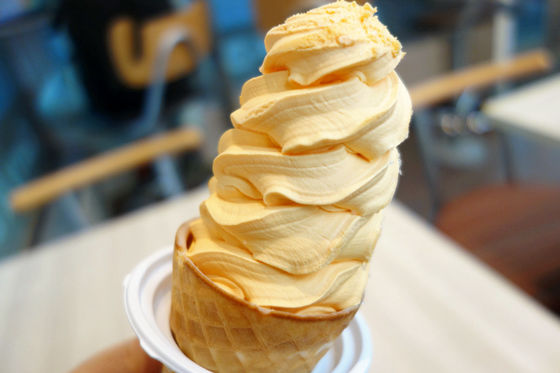 There was a sound logo "Seiko mart" in Seiko mart, like "Seven Eleven, Seven Eleven, Feeling Good!", FamilyMart's "You and the Combi, Family Mart". Sounds imprinted when traveling in Hokkaido have not passed away for many years now. The sound "Seiko mart" repeated in the in-store broadcast remained unchanged from the past.

Seiko mart this time was a place I would definitely visit during the migration of Tokyo. Although it can not be absent, I am touched when you see this store actually operating in Ibaraki and Saitama prefectures. If you see Seiko mart in Hokkaido also in Ibaraki and Saitama prefecture, please come into the store. It is a convenience store that you can taste variously in Hokkaido.

( Sentence / picture: Takuya SAITO @ Charriderman) bicycle circulation all over the world coverage http://shuutak.com
Twitter @ shuutak
Facebook Page https://www.facebook.com/chariderman/
Instagram https://www.instagram.com/shuto.takuya/
DMM lecture request https://kouenirai.dmm.com/speaker/takuya-shuto/ )