I tried to raise the level of tea with liqueur pickled ice sugar 'Michelzen Candice' of beauty like jewelry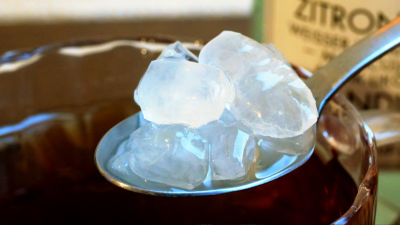 "Kandis (Candis)" which is manufactured by the former German royal warrant "MICHELSEN (Michelzen)", is a product that adds a flavor of a slightly different flavor to black tea. How does Candice look beautiful like jewelry change the usual tea? So, I actually purchased it and tried drinking it.

Kandis
https://www.michelsen.de/sortiment/kandis/

There are several kinds of candy's liqueur pickled ice sugar, but this time we purchased three types of "Jamaican Lamb", "Earl Gray" and "Citron". The jar of Jamaican rum seems to be a bit small, but the contents are all 250 g.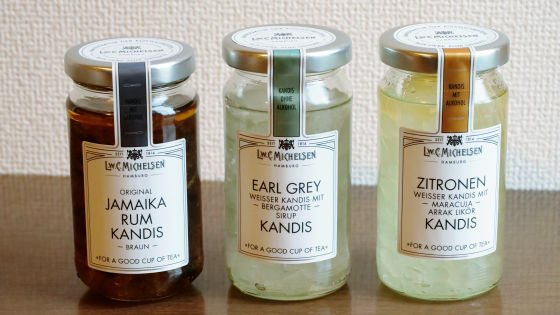 The bottle is about 11.5 cm tall. It is a size that you can hold firmly with the hands of a small woman. First I will look at Jakarta Ram.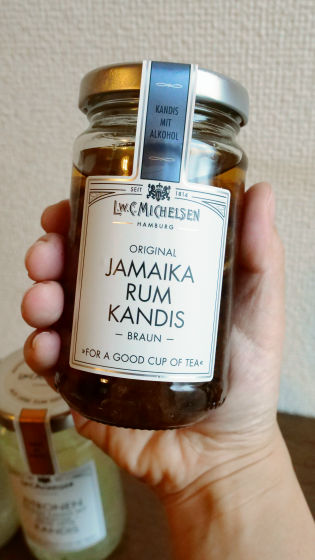 Ice sugar is sinking in amber (amber) color liquid.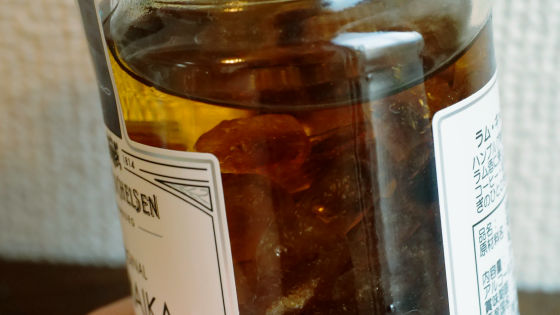 Only raw brown ice sugar (sugar beet sugar, water), invert sugar syrup, rum only are lined up. The alcohol content is 5%.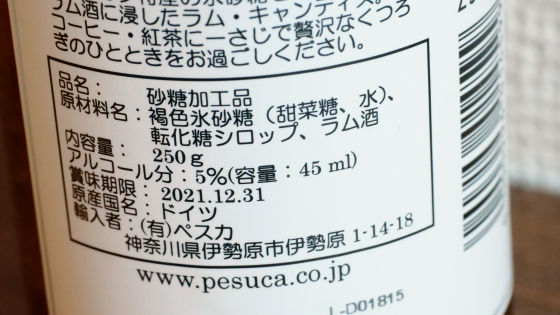 Earl Gray is colorless and transparent, unlike Jamaican Lamb.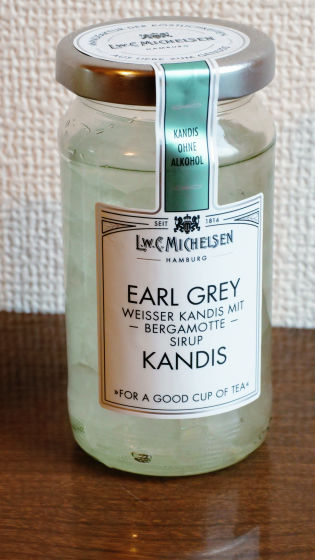 Colorless ice sugar is also sunk in the liquid.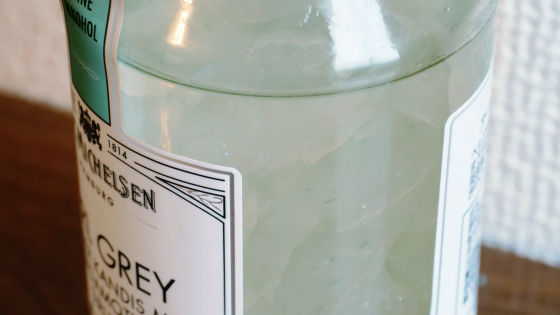 Ice sugar and invert sugar syrup are the same as Jamaican rum, but there is description of perfume (bergamot, pear).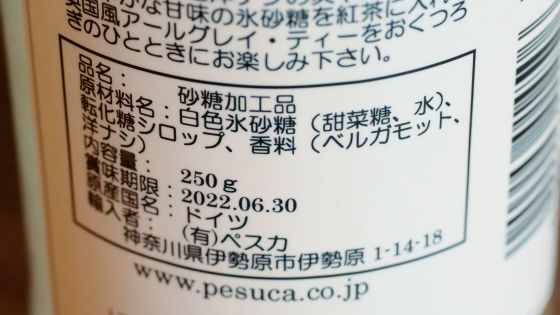 The end is Citron.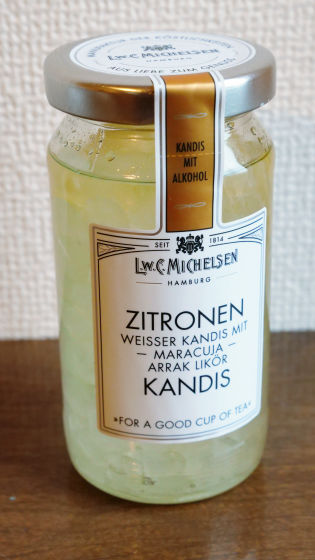 This includes not only sugar, but also a slice of lemon.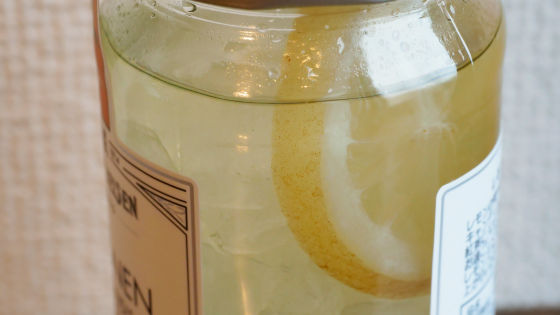 In addition to lemon liqueur, the raw materials were also lined with sugar pickled lemon, lemon juice and so on. Because liqueur is contained, this is also 5% alcohol.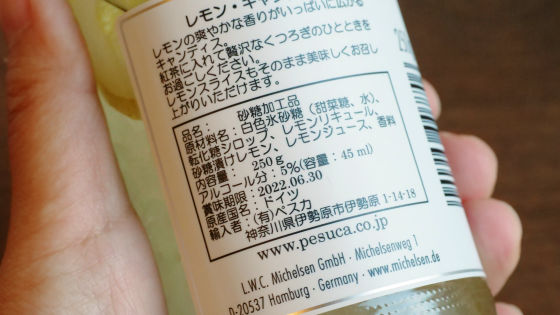 Tasting from Jamaican rum first. When opening the lid of the bottle, the smell peculiar to the ram fluently spread, and I felt the stimulation which made alcohol tsun.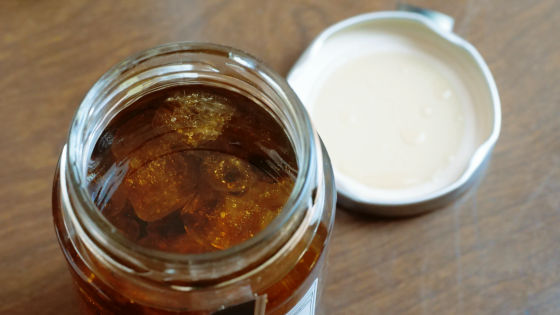 The liquid part is as thick as honey.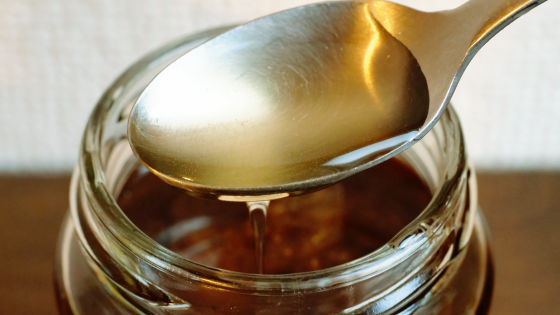 Ice sugar has a dark central color, it looks like a real amber. It is the beauty that you want to watch as it is.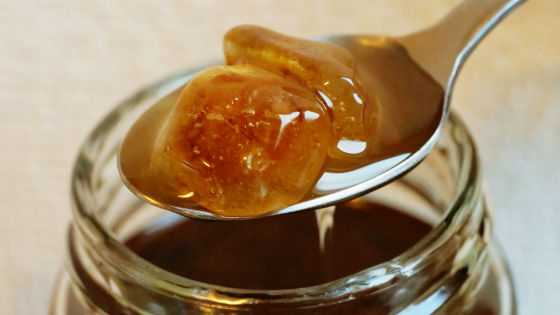 So tea is prepared. I prepared Lipton 's yellow label for tea.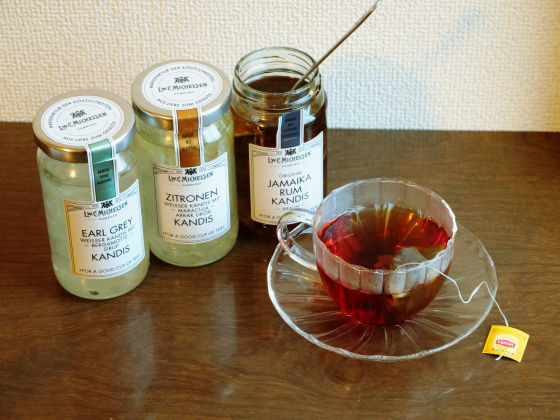 I will put in a cup of Jamaican rum a teaspoon.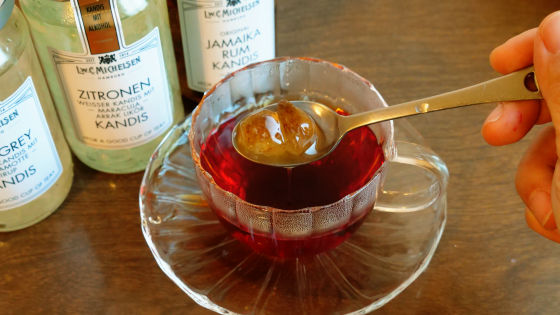 When I tried drinking it was a small amount but the fragrance and taste of a firm lamb that the warmth of the chest became warm. A good fragrance of rum flushed with my tea and passed my nose, and I closed my eyes unexpectedly. If you drink tea instead of water on a daily basis, tea will no longer "taste", but if you put Candace you will want to taste firmly, it will be a perfect cup for relaxing time.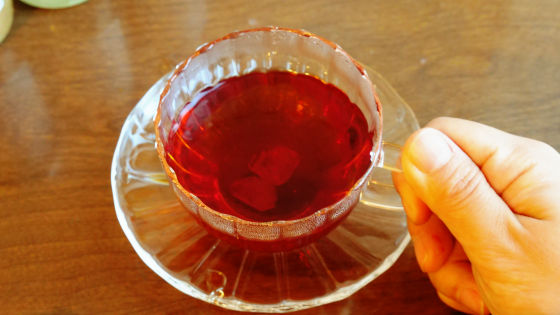 Next, Earl Gray.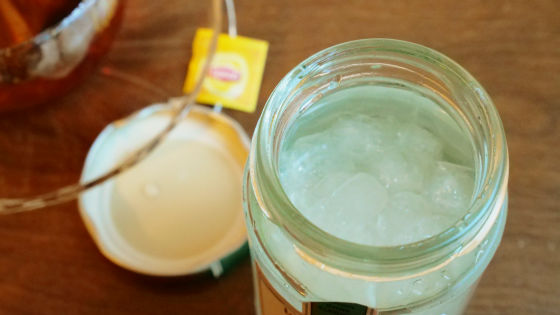 Ice sugar in a trolleyy liquid is a beautiful piece that looks as well.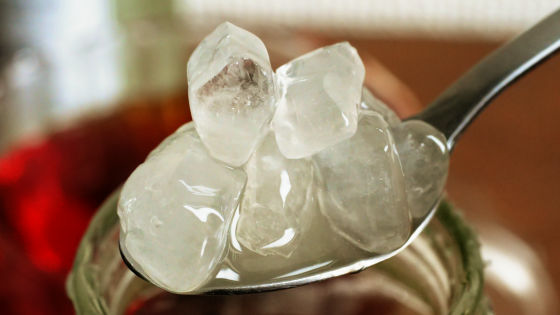 When I drank Earl Gray Candace for one teaspoon in the newly made tea, the fragrance of the rum was intense, so I will cross the head for a moment "may not change much ..."? However, as I was accustomed to Earl Gray of Twining Black tea, the impression of the first mouth was not strong, but when I was drinking, the fragrance like a very delicate flower, the citrus of bergamot spreading out slowly. Candice is afraid that it will make usual tea like elegant drinks so far.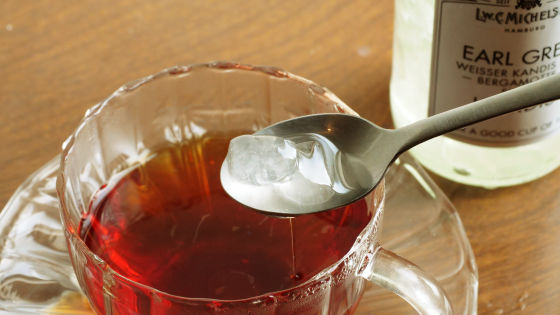 Will the fragrance become stronger if I add only a little liquid part? I thought, I tried it.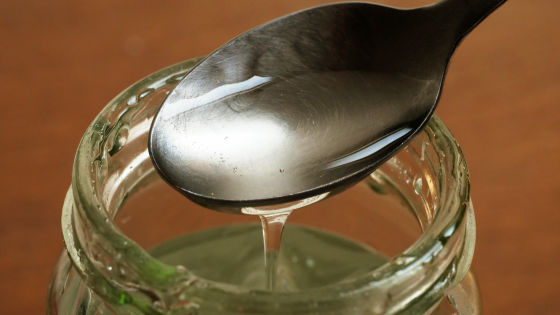 Then, although the fragrance surely becomes strong, at the same time sweetness also becomes strong, adjustment of balance of sweetness of favorite and scent does not go well. While it is a trade-off, it seems that it only searches for the strength of your favorite scent / sweetness.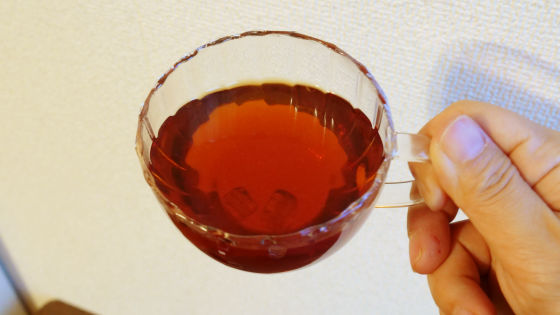 The end is Citron. Although I was assuming acidity by saying "lemon", there is almost no sour taste, you can feel a good fragrance of citrus such as "Maybe this is close to Earl Gray?" As alcohol contained, the body felt warm as well as ram, and bitterness of lemon peel was slightly felt.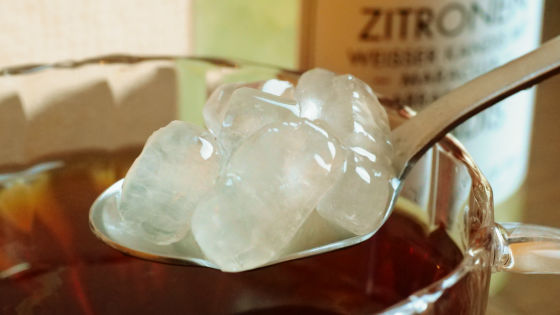 Furthermore, I try to eat it on a bread with a honey-like feel.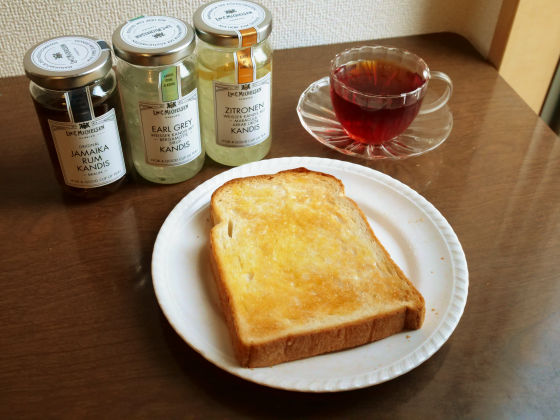 This time I will paint Earl Gray on butter toast.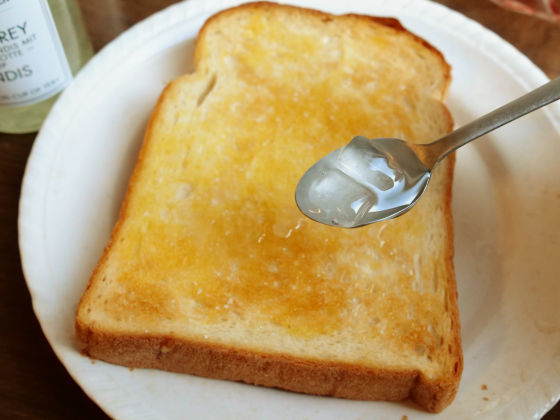 The fragrance of black tea, the fragrance like bergamot flower was directly felt, and in the morning I got soaked in an incredibly elegant mood. Although it is not suitable for honeyous usage as it contains ice sugar, it is ant to try once.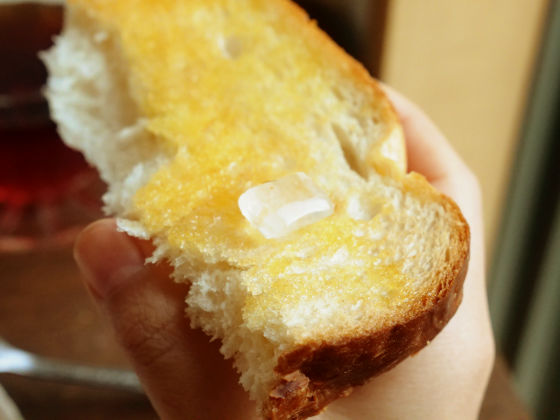 I tried it with yogurt, which is also quite good. It is certain that the real value is exerted when the scent of the candy overlaps the scent of black tea but it is a mass of a fragrance that will be entranced even if it puts itself in the mouth, so it seems that it is often impressive with simple food did.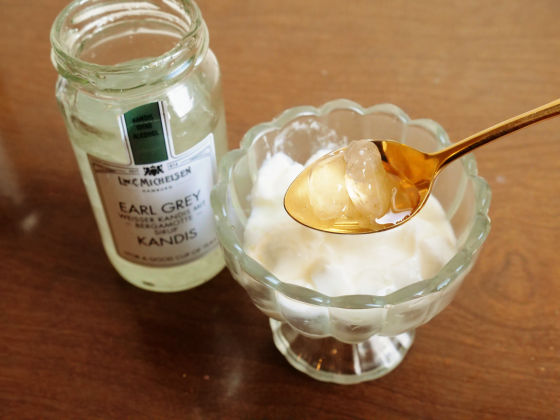 Michelsen Lemon Candace is available for purchase at Kardi with 1080 yen including tax, but it is out of stock at online shopping site at the time of article creation. Since there are times when it is handled at the store, please try looking at the shop nearby.

MICHElSEN Michelsen Lamb Candice Brown 250 g | Kaldy Coffee Farm Official Online Shop
https://kaldi-online.com/item/4000996014599.html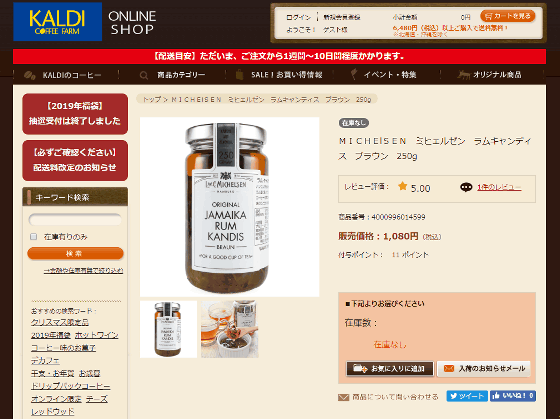 MICHElSEN Michelsen Earl Gray Candace 250 g | Kaldy Coffee Farm Official Online Shop
https://kaldi-online.com/item/4000996014506.html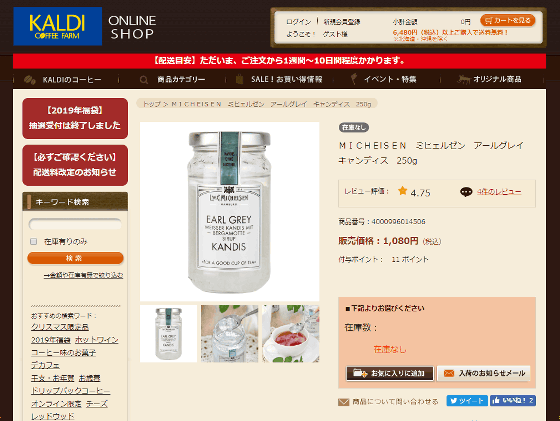 MICHElSEN Michelsen Lemon Candace 250 g | Kaldy Coffee Farm Official Online Shop
https://kaldi-online.com/item/4000996007706.html