A government agency request to delete Twitter proved to have increased by 80% in the past year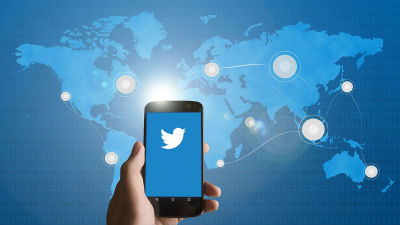 The first half of 2018 of ' Transparency Report ' published by Twitter on a regular basis has been released. Among them, it has become clear that the deletion of tweets at the request of government agencies in each country has greatly increased from the previous year.

Evolving our Twitter Transparency Report: expanded data and insights
https://blog.twitter.com/official/en_us/topics/company/2018/evolving-our-twitter-transparency-report.html

Twitter is publishing a transparency report twice a year for the purpose of ensuring the transparency of services. According to the Twitter service in the first half of 2018, requests for deleting tweets from government agencies have increased by 80%, and accordingly the number of affected Twitter accounts has doubled.

Twitter also has information on the country where the deletion request was made also released.



Looking at the map of the distribution of the deletion request, it looks like this. According to Twitter, "About 87% of the requests are from two countries, Russia and Turkey."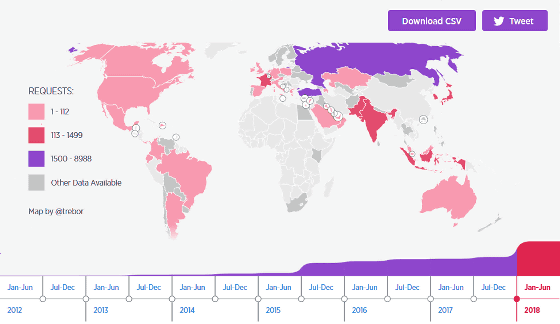 In addition, Twitter is a policy not to allow any malicious tweets that exploit children sexually, such as child pornography, and said that 488,363 Twitter accounts were suspended in the first half of 2018 due to child pornography related tweets It is. It seems that 97% of stopped accounts were detected by the company's own tools such as Photo DNA.

Also, tweets that promote terrorism are subject to regulation, and in the first half of 2018, 20 5156 Twitter accounts have been suspended due to terrorism related tweets.

The full year 2018 transparency report, including the second half of 2018, will be announced in the first quarter of 2019, as usual.