Keywords that symbolize 2018 on popular porn site 'Pornhub' are 'Fortnite', 'Hentai', 'Kuppa princess'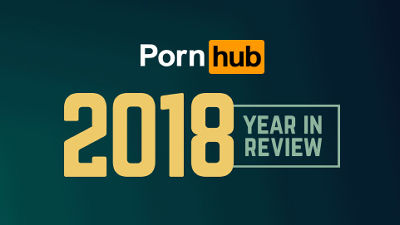 The world's largest porn movie site 'Pornhub' has released 2018 access statistics. The most notable keyword in 2018 is the porn actress '
Stommy
Daniels' whose topic was 'The
Hush
Scandal' with the President of the United States of America Trump, the result of following popular online game '
Fortnite
' etc. In addition, "Hentai (Hentai)" and "Bowsette (Kuppa princess)", which have been the subject of this year, have also continued to be popular.
2018 Year in Review-Pornhub Insights
https://www.pornhub.com/insights/2018-year-in-review#countries
This is the result of the keyword that symbolizes 2018 released by Pornhub. The pornographic actress Stormy Daniels followed by the popular online game Fortnite is lined with terms like '4K', 'romantic' and 'trance' reminiscent of 'high quality movies'. In the ninth place, a fictional character 'Bowsette (Kuppa princess)', which is a combination of Princess Peach of the 'Super Mario' series and Bowser (English name 'Bowser'), is ranked.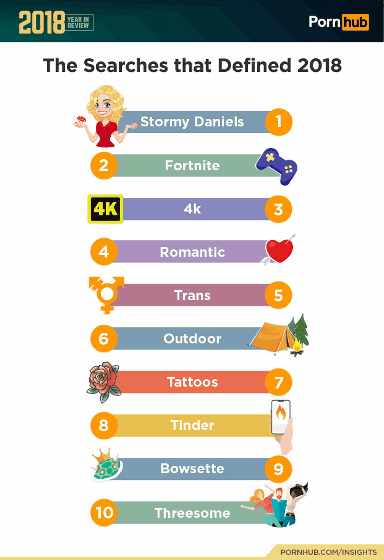 'The most searched terms' ranking is like this, keywords such as 'lesbian', 'hentai', 'milf', 'step mom', 'japanese', etc. Are lined up.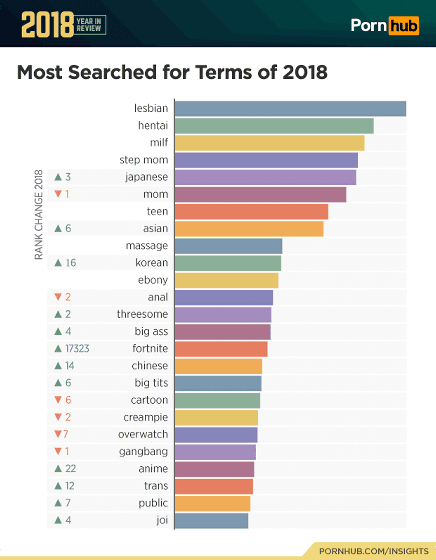 The top of the 'most searched pornographic actresses' was, after all, Stormy Daniels.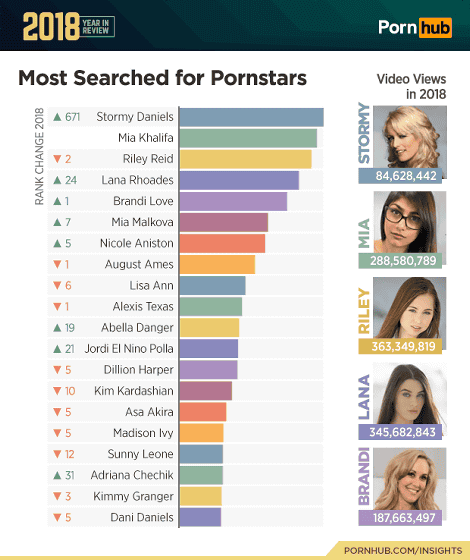 'Lesbian' is the number one in 'Most Played Category'. 'Japanese (Japanese)' jumped up from the 5th place of last year is in second place, followed by 'MILF (Mature Woman)', 'Ebony (Black)', 'Hentai (Hentai)' etc.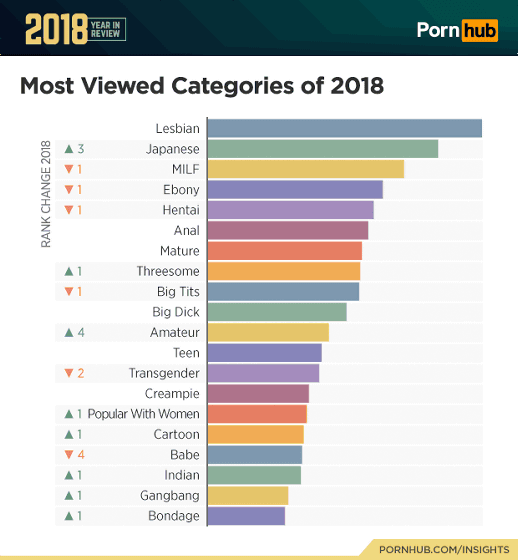 Country-specific access trends are also published. In the United States, contents such as 'milf', 'ebony' and 'threesome (3P)' seem to be popular.



It was like this in Japan, and the top actress was Ai Uehara.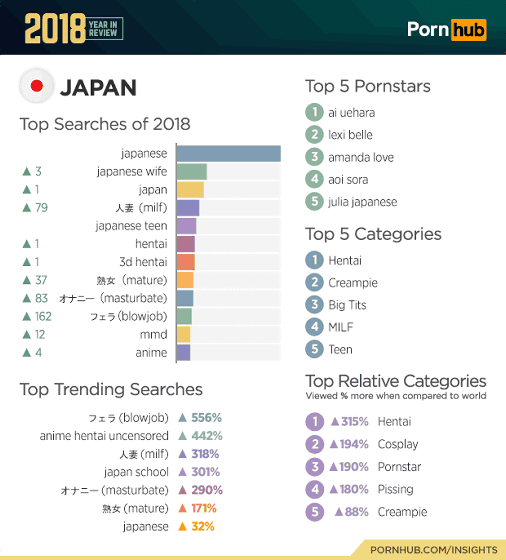 This is how you put together the top categories by country, and in North and South America the situation where 'Lesbian' is strong almost consistently. In Asia and Russia, including Japan, "Hentai" is strong, and in Africa, "Ebony" is one.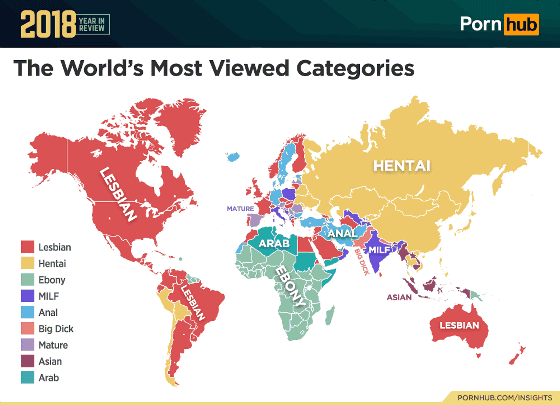 Pornhub's number of accesses during the survey period is 33.5 billion accesses, which translates to 92 million accesses per day. This corresponds to the combined population of Canada, Poland, and Australia.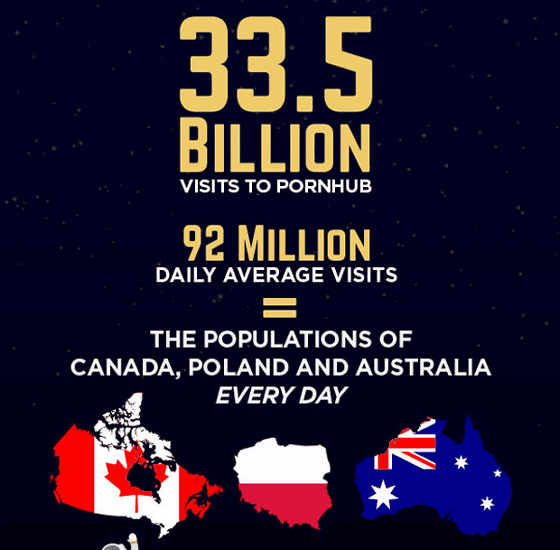 Number of searches within the period was 30.3 billion, with 962 searches per second. The number of movies uploaded is 4,791,799, and their total play time is 1 million hours, and it will take 115 years to play them all.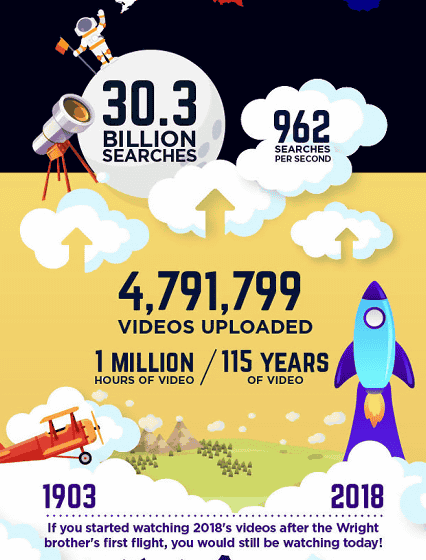 The data capacity transferred within the period is 4403 PB (petabyte), 147 GB per second, 539,200 GB per hour, and up to 12.70 million 800 GB per day. It seems that this capacity is equivalent to the total amount of Internet traffic exchanged around the world in 2002.