A dispatch service 'Waymo One' that can ride on an automatic driving car starts service on a 24-hour basis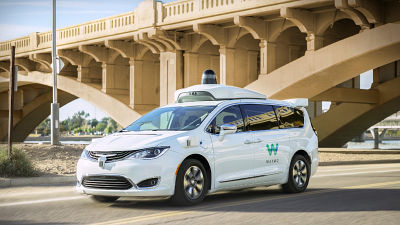 Automatic driving car development company "Waymo" spun out from Google under Alphabet has officially launched the automatic service car dispatch service " Waymo One ".

Waymo One: The next step on our self-driving journey
https://medium.com/waymo/waymo-one-the-next-step-on-our-self-driving-journey-6d0c075b0e9b

Riding with Waymo One today? Waymo? Medium
https://medium.com/waymo/riding-with-waymo-one-today-9ac8164c5c0e

Waymo One is a dispatch service using an automatic driving car Waymo has continued development and public road testing. In the meantime, the area will be narrowed down to the four areas of Chandler, Tempe, Mesa and Gilbert in the outskirts of Phoenix, Arizona, but services can be used at any time of 24 hours / 7 days a week.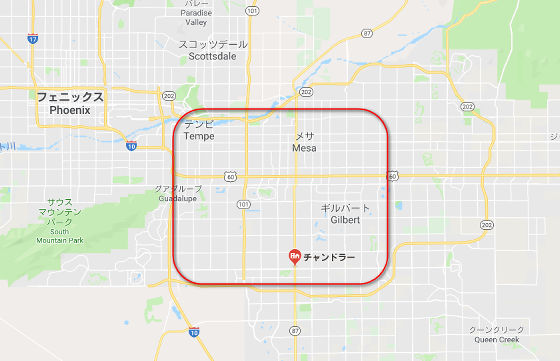 When using Waymo One, you specify your whereabouts and destinations with the smartphone application. Then, it shows the place where you can get on and off safely, so if you have no problem tap the "Request Ride" button and the automatic driving car will come.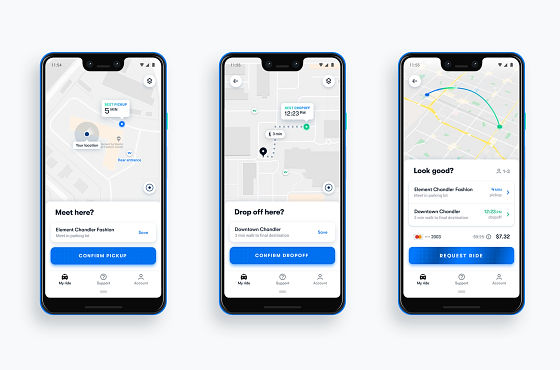 Waymo staff will sit in the driver 's seat for safety and monitor traveling at the stage immediately after the service is started. While driving, it shows how the in-vehicle AI recognizes the surrounding situation on the display inside the car.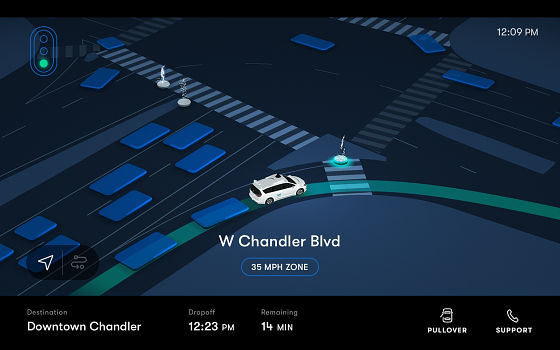 We can only use Waymo One, which has just begun service, to only about 100 volunteers who have participated in the Waymo exam program so far. In addition, although the provision area is also limited as described above, in the future the target and target area will be expanded.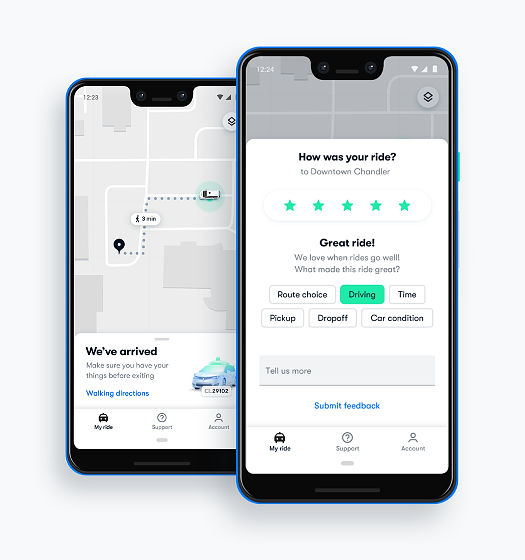 In the following movie, you can see the image of what Waymo One's service is like.

Introducing Waymo One, the fully self-driving service - YouTube