Seagate confirms the practicality of 'HAMR' to realize 16 TB large capacity HDD, to commercialize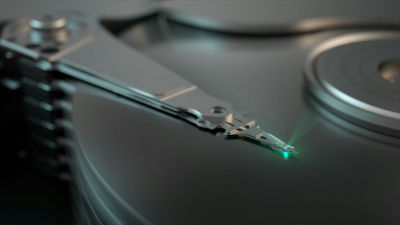 On the technology " HAMR (heat-assisted magnetic recording) " being developed by Seagate, we have confirmed the accuracy with the data read / write test and also succeeded in ensuring compatibility with the conventional model. As a result, a 3.5-inch HDD with a large capacity of 16 TB will be commercialized.

HAMR Milestone: Seagate Achieves 16 TB Capacity on Internal HAMR Test Units | Seagate Blog
https://blog.seagate.com/craftsman-ship/hamr-milestone-seagate-achieves-16tb-capacity-on-internal-hamr-test-units/

HAMR (heat assisted magnetic recording) is a method of heating a platter during data recording like a letter, and it aims to increase recording density (areal density).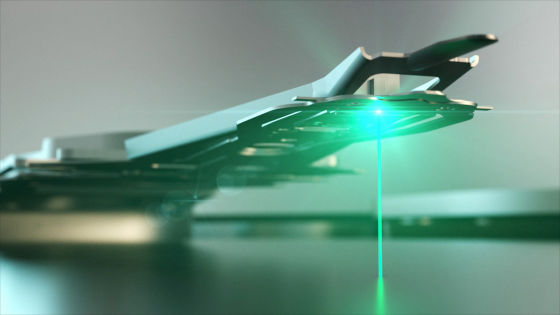 HAMR is to mount a small laser diode on the magnetic head and to heat the data by a laser to invert the magnetic polarity while keeping the data bit magnetically stable, thereby increasing the data recording density. For this reason, it is possible to store data with larger capacity with the same 3.5-inch housing as before.



Testing the Optimization of HDD As a result of testing the HAMR adopted HDD developed for enterprises using standard tests, the read / write head has achieved excellent results of 20 times the industry standard for reliability and lifetime , As well as compatibility with plug-in playing, said Jason Freed, senior director of enterprise line management at Seagate. Therefore, HAMR adopted HDD can be simply replaced with conventional HDD, capacity can be increased with the same size, total cost can be reduced. It seems that it can be handled as 3.5-inch HDD as before.

Based on this result, Seagate officially announced that it will release 16 TB large capacity HDD as "Exos HAMR" series.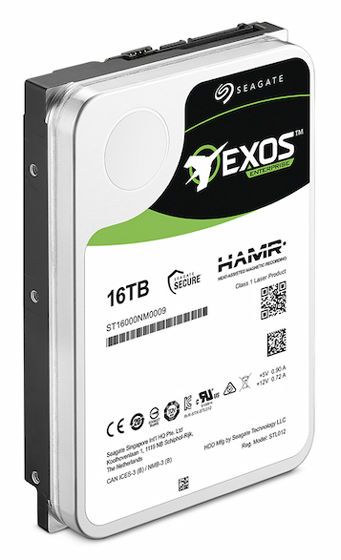 As planned for the time being, Seagate, which took the release of 16 TB HDD within 2018, plans to introduce 20 TB HDD to market by 2020 by utilizing HAMR technology.