Starbucks will do full-scale filtering of pornographic content from store in 2019 with free in-store Wi-Fi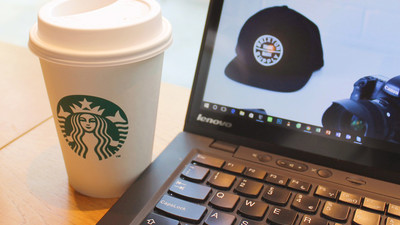 Starbucks offering free Wi-Fi in the store revealed that filtering will be introduced in all Starbucks stores in the United States since 2019 so that pornographic content can not be viewed using free Wi-Fi .

Starbucks says it's block porn on its public Wi-Fi next year - The Verge
https://www.theverge.com/2018/11/28/18116576/starbucks-public-wi-fi-porn-block

Starbucks will begin filtering pornography from its Wi-Fi networks | Ars Technica
https://arstechnica.com/tech-policy/2018/11/starbucks-will-begin-filtering-pornography-from-its-wi-fi-networks/

The fact that Starbucks has decided to introduce full-scale filtering in the store's free Wi-Fi is said to have pressure from anti-pornographic group " Enough is Enough ". Enough is Enough gathered signatures from thousands of politicians and organizations and asked McDonald's, the leading food service industry, and Starbucks to set up content filtering in the in-store free Wi-Fi. In response to this protest, McDonald's and Starbucks replied "Filtering pornographic content" in 2016.

Starbucks and McDonald's regulate pornographic image browsing with in-store free Wi-Fi - GIGAZINE



However, in Starbucks stores in some countries such as England, browsing pornographic images inside the store was regulated, but there were no internal policies that would be applied to all Starbucks stores including American stores. In contrast, Enough is Enough says "Starbucks is more concerned about providing paper straws to protect the environment than protecting children and guardians from pornographic content with free Wi-Fi "I strongly criticized Starbucks.

Please sign our petition demanding Starbucks to keep its promo . Https://t.co/9PLuBxfTPN #safewifi #Starbucks

- Enough Is Enough (@ EIETweets) November 27, 2018

Starbucks informed The Verge, "There are few cases of browsing illegal content or malicious sites using Starbucks' public Wi-Fi, and of course not even allowing permission, so as not to display malicious content As we know the solution to do, filtering will be applied at Starbucks' American stores since 2019 ". Starbucks did not clarify details of the content filter, but said that it tested multiple filtering.
in Note, Posted by log1i_yk