Next Surface Laptop adopts AMD Ryzen adoption & new information of Microsoft terminal such as pocket size Andromeda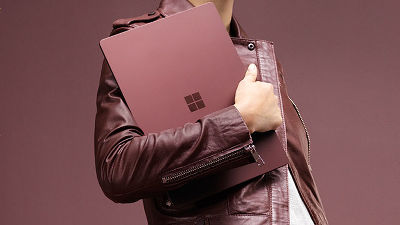 Information that Microsoft is a clam shell type notebook PC "Surface Laptop" and it is a policy to adopt the AMD CPU "Ryzen" series. Furthermore, new information such as the possibility that the initial plan will be canceled and the enclosure will become big about the ultra small ultra-compact terminal "Andromeda" which is pocket size has come out.

Microsoft reportedly working on AMD-based Surface Laptop and modular Surface Studio - Neowin
https://www.neowin.net/news/microsoft-reportedly-working-on-amd-based-surface-laptop-and-modular-surface-studio

Boneath a Surface ", a former journalist Neowin's news reporter Brad Samus wrote a book on the birth of the birth of the Surface brand that he had a Surface concept from the early development of Windows RT. Among them, new information on the new Surface Laptop, Andromeda, Surface Studio, Surface Book is revealed.

· Ryzen version "Surface Laptop"
AMD's APU "Ryzen Mobile" is expected to be adopted in the clam shell type notebook PC "Surface Laptop". Intel CPUs have been adopted for most Surface series such as Surface Laptop, 2in1 type "Surface Pro" series, all-in-one type "Surface Studio", but as the performance of AMD Ryzen improves, new Ryzen Surface Laptop version seems to come out. In Ryzen version Surface Laptop, third generation Ryzen APU known as codename "Picasso" is adopted, and release for the fourth quarter of 2019 is planned.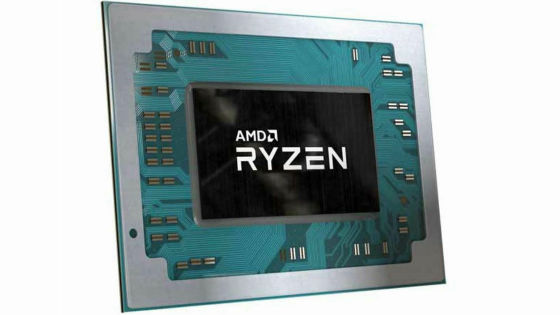 · New terminal "Andromeda"
Mr. Sams also presents new information on a new terminal "Andromeda" called a size (pocketable) that carries a folding display and enters a pocket. According to information gained by Mr. Samus, Andromeda is scheduled to be launched in the second half of 2019, but unfortunately it will be bigger than pocketable. Originally, the pocketable Andromeda terminal which was under development was said to have destroyed the development plan.

· New type "Surface Studio"
In 2020 or a long time ago, as a new feature in the all-in-one "Surface Studio", a modular concept that can be connected with the display adopted in the digital whiteboard " Surface Hub 2 " will be introduced.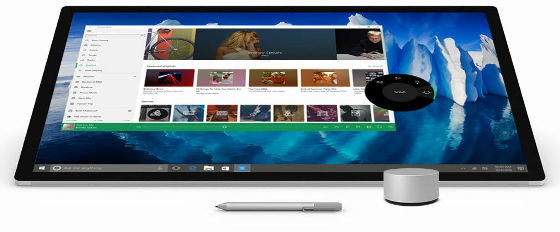 · New type "Surface Book"
In addition, a new model that has redesigned the hinge design that is characteristic of the high-end laptop PC "Surface Book" has been developed, and it is expected that the disadvantage that can make steps will be solved. However, Mr. Samus says the new Surface Boook will not appear by the first quarter of 2019.

The new information presented by Mr. Samus is in progress, and it is obvious that the plan will be changed or canceled afterwards. Nonetheless, in the spring of 2019 Microsoft may hold a new product launch, and among them, it seems that some of the new products leaked this time will be announced.