Apple has lowered iPhone XR in Japan and released iPhone X, which should not be sold, resumed production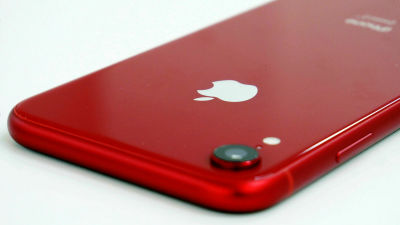 Wall Street Journal (WSJ) reported that Apple will price iPhone XR in Japan as early as the last week of November 2018 as soon as possible. In addition, Apple will also reproduce the 2017 model "iPhone X" which should have been discontinued. The slump in sales of iPhone is transmitted to Apple's stuff.

Not So Big in Japan: Apple Cuts Price of iPhone XR to Boost Sales - WSJ
https://www.wsj.com/articles/not-so-big-in-japan-apple-cuts-price-of-iphone-xr-to-boost-sales-1542896625

WSJ reported that substantial price reduction of iPhone XR will be done in Japan. It is said that Apple will offer sales support money to iPhone XR to three major mobile carriers of docomo · au · SoftBank, so that prices will be cut as soon as next week. Japan, the most popular iPhone in the world, is one of the important markets for Apple, and it seems that he will make an emergency departure of the iPhone XR which is reported to be poor sales. It is going to break down the current state that "iPhone 8 of only the old model which was price cut was sold." In addition, WSJ does not mention about the price reduction of the name of sales support money for a limited time, or when the deadline in that case is someday.

In addition, it said that WSJ got information that it is expected to reproduce the old model "iPhone X" which was already sold. This is based on the supply agreement of organic EL display which Apple exchanged with Samsung, and in order to earn the unit sales of organic EL adoption iPhone in order to clear the lowest number of production, reproduction of the cheaper old model It seems to do. In addition, it is unknown whether iPhone X reproduced will be sold in the world market or will be sold only in emerging countries such as India.

Apple announced that it is a policy not to announce the iPhone sales volume from the next quarter settlement of accounts in the fourth quarter (September quarter) profit of 2018. This can be said that while the smartphone market is getting saturated, Apple can read that "it has switched to a strategy to track profits rather than unit numbers."

Apple will achieve record sales for the first time after the release of the "iPhone XS" series but the stock price declines, from the next term to cancel sales announcement - GIGAZINE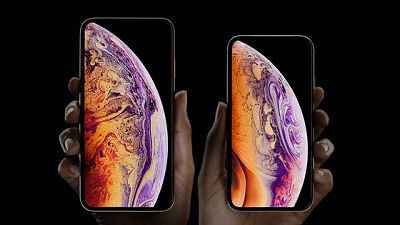 However, if Apple is going to reduce the real price of the iPhone XR, that is, it is a strategy to follow the number rather than profit, it seems that the strategy is blurring. And from Apple's inevitable change in strategy, we can see serious slump in sales of iPhone XR.

Also, if you are reproducing the iPhone X which changed to the naming of "X (read as" ten ") until breaking the hierarchy of conventional model numbers with a special position" 10th anniversary model ", the 10th anniversary model The premium as it will be peeling off.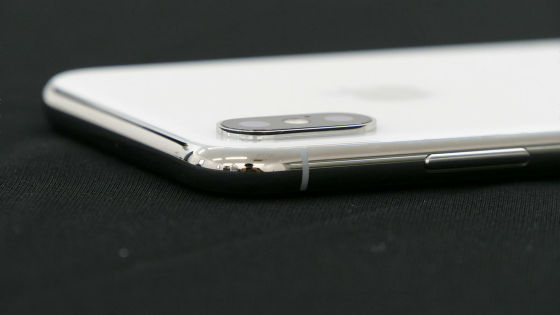 If it urgently lowers iPhone XR as reported by WSJ, price revisions in just one month from the launch will result in discouraging an avid Apple fan who has already purchased iPhone XR. It is a concern whether Apple's strategy goes well or is bad.