A complaint called 'I lost because of a farty fart' at a dart competition where professionals gather

by Alexander Muzenhardt

In the "Grand Slam" held in the UK, the birthplace of darts, it has become a hot topic that the defeated player has complained that "the form collapsed due to the odor of the other's fart."

Stink hits darts grand slam as match features flatulent end | Sport | The Guardian
https://www.theguardian.com/sport/2018/nov/17/stink-hits-darts-grand-slam-as-match-features-flatulent-end

The game in question was done by Scotland's Gary Andersson and Wessley Hams of the Netherlands on the 6th of "2018 bwin Grand Slam". Anderson defeated Hams at 10 vs 2, and the game advanced to the quarterfinals.

2018 bwin Grand Slam of Darts Day Six | PDC
https://www.pdc.tv/news/2018/11/15/2018-bwin-grand-slam-darts-day-six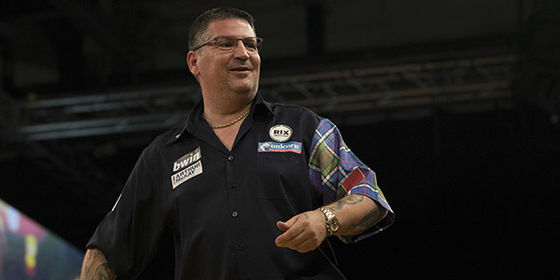 However, concerning this result, Hams argued that the form was not decided because "Anderson farted, leaving a" smell ". For the interview of the Dutch television station RTL 7, I told him that it takes two days until it disappears from the nose.

On the other hand, Anderson denied "The odor smell came from the table clearly, I am not," and said, "Since the content of Harm's play has improved since there was a smell" He thought that it was thought that it was due to the Hamus player, "he thought" I thought that was accumulated. " However, he told me that he had farted during the game in the past, so he never gained the advantage.

Hams who got the objections said, "If Anderson thinks that I did it, it is a 1010% mistake. By swearing to children, it is not myself that my condition of my stomach is I admit that it was bad, but I'm not lying about whether I farted. "

Andersson has won second place by going to this tournament, the final. We also won second place in the 2011 competition in 2011. Meanwhile, Hams is said to be a young player of the Netherlands expectation.
in Note, Posted by logc_nt