Thanks to the T2 chip, non-Apple merchants will be unable to repair the Mac


Since the security chip "T2" installed in the model Mac since 2018 is involved in the authentication process of the main part of the terminal, it is pointed out that there is a possibility that it is impossible for parts suppliers other than Apple to replace parts.

Apple confirms its T2 security chip blocks some third-party repairs of new Macs - The Verge
https://www.theverge.com/2018/11/12/18077166/apple-macbook-air-mac-mini-t2-chip-security-repair-replacement-tool

The latest Mac has a security chip called " T2 ". The T2 chip is a coprocessor that integrates a system controller, an image signal processor, an SSD controller, and other controllers installed in the Mac. For example, Touch ID authentication can be executed by other tasks, or when the screen is closed, the microphone is completely It is used as an application to enhance security by shutting off and preventing eavesdropping.

MacBook with T2 chip found to be equipped with "the strongest ever" microphone eavesdropping mechanism - GIGAZINE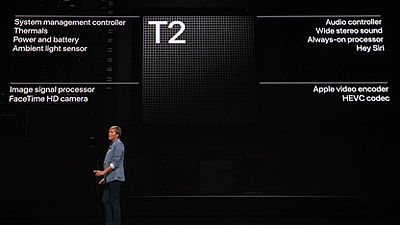 Apple's internal document revealed that this T2 chip activates special diagnostic software and authenticates when exchanging some major parts such as logic board (motherboard).

Apple's New Proprietary Software Locks Will Kill Independent Repair on New MacBook Pros - Motherboard
https://motherboard.vice.com/en_us/article/yw9qk7/macbook-pro-software-locks-prevent-independent-repair

According to the internal document, when a major part such as a logic board is exchanged, the repair will not be completed until the authentication by the special tool called "AST 2 System Configuration Suite" is carried out, and the system will not operate Thing. Since this AST 2 System Configuration Suite is distributed only to the Apple Store and Apple Authorized Service Provider (ASP), repairs that are not approved by Apple will not be able to repair with some parts replacement.




The main parts that are affected include the display assembly of MacBook Pro (2018 model), logic board, case, iMac Pro logic board, flash storage (SSD). Since this internal document was created in the first half of 2018, there is no description of the new MacBook Air announced in October 2018 or the new Mac mini, but since the T2 chip is built in, the same regulation is applied It is expected to receive.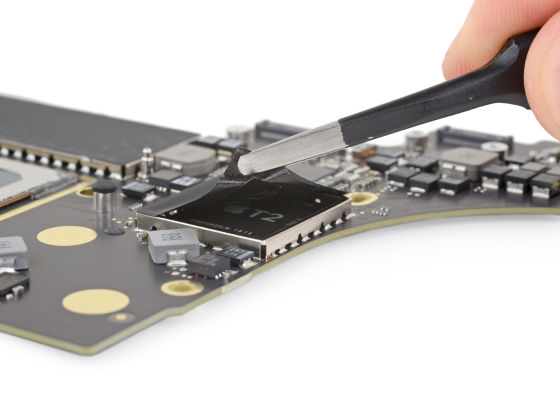 Apple acknowledged The Verge that "it can be restricted by new exchanges of parts such as logic boards and Touch ID sensors". Although details are not clear what kind of operation the part exchange restrictions by the T2 chip is operating, iFixit which disassembled and repaired the 2018 model MacBook Pro restricted, in exchange for the used display unit and the logic board I am successful.

Apple's secret repair kill switch has not been activated-yet | iFixit
https://ifixit.org/blog/11673/

For this reason, the AST 2 System Configuration Suite authenticates when an unused part is installed, and there is a possibility that the diagnostic process is unnecessary for already certified parts. Still, it seems that the way of exchanging to inexpensive parts manufactured by manufacturers other than Apple, which is not second-hand parts, will be cut off.

The concern is raised by iFixit, which complains about "the guarantee of the right to repair users" about the existence of the T2 chip, which makes it impossible for users to exchange important parts themselves. Completely controlling Apple up to parts replacement is critical because there are fewer incomplete repairs using bad parts while depriving users of choosing repair with inexpensive parts. It seems.