What Changes Will Occur When You Stop Masturbating?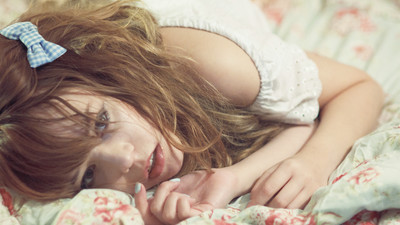 by
Cari Ann Wayman
Generally in the United States, 70% of men and 50% of women are said to be regularly masturbating monthly.
Asap SCIENCE
explains in a movie what changes appear in the human body if you stop masturbating every month or every day.
What If You Stopped Masturbating?-YouTube
In 2003, a Chinese
researcher
published a
study
that 'the male hormone
testosterone
increased 45.7% as a result of not having a week of masturbating.' The study became a topic on Reddit, an overseas bulletin board, and in June 2011 Alexander
Lords
launched the '
NoFap
' group, which
calls
for the ban on masturbation and the abolition of pornographic content. NoFap states that quitting masturbation can improve sexual life, improve sperm quality, improve sensitivity, improve self-esteem and a sense of well-being.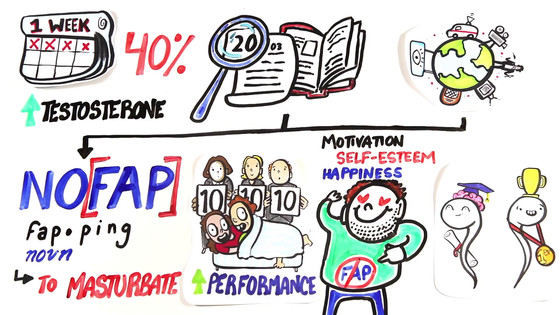 It is not always the case that NoFap's claim is valid. In the research of 2003, the part that 'testosterone increased when we stopped masturbating for one week' is paid attention ...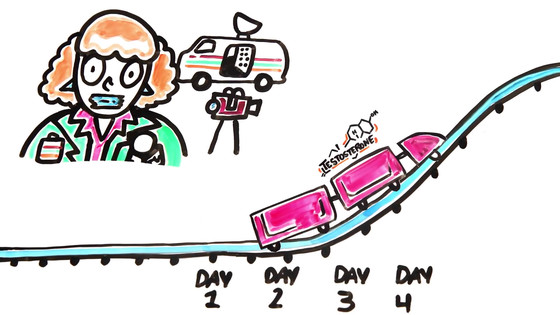 It is also known that the amount of testosterone has been reduced considerably by the eighth day, and it has returned to the original amount.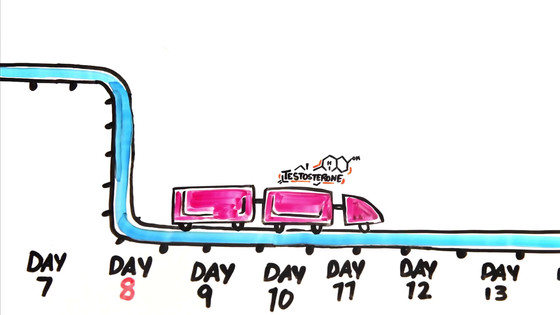 In fact, another study has shown that there is little difference in the amount of testosterone secreted in the body between those who are masturbating and those who are abstinent. Since the amount of testosterone depends on the diet and exercise in the first place, only masturbation does not mean that the amount of testosterone changes.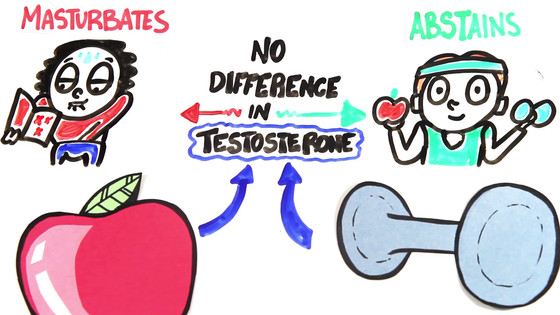 In addition, in the case of men, it is also whispered that the premature ejaculation is improved by stopping the masturbating act, but it seems that it has not been proven. On the contrary, one study reported that there was no change in time to ejaculation before and after three weeks of masturbating.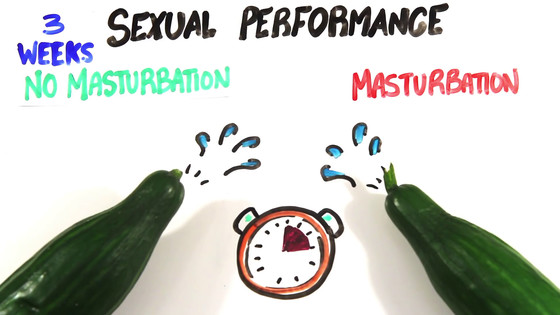 In terms of sperm quality improvement, it has been found that people who ejaculated more frequently have longer-lived, longer-moving spermatozoa.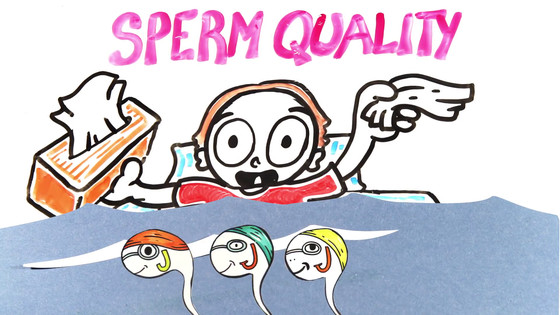 If sperm live longer, then the probability of fertilization also increases.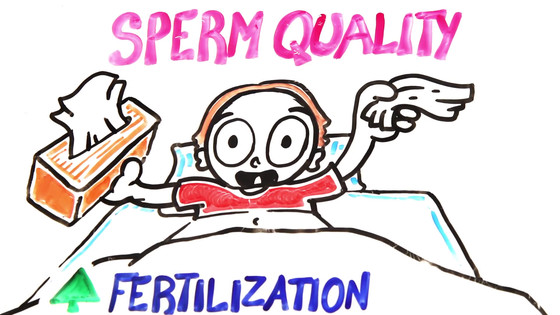 If you stop masturbating for a certain period of time, a phenomenon called '
Yumesei
' will occur that causes you to remember orgasm while sleeping. Yumesei is essentially a physiological phenomenon that tries to put out old semen, but it occurs not only in men but also in women, and it is said that 83% of men and 37% of women have experienced it once. However, as to the physiological mechanism of why I feel orgasm when I go to bed, my research has not progressed and I do not know much. In adulthood, the old semen is broken down and reabsorbed by the body, so it is less likely to occur.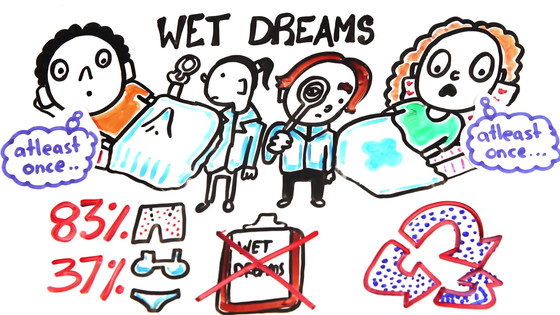 Thus, although there is little harm to health in the act of masticating itself, there is 'masturbation poisoning'. Masturbation releases neurotransmitters that stimulate the reward system, such as
dopamine
and
serotonin
, in the brain. If the frequency of masturbating becomes too high, the brain's response
threshold
(activity) to dopamine and serotonin will rise, and you will not feel a sense of well-being or satisfaction with a slight and soft thing.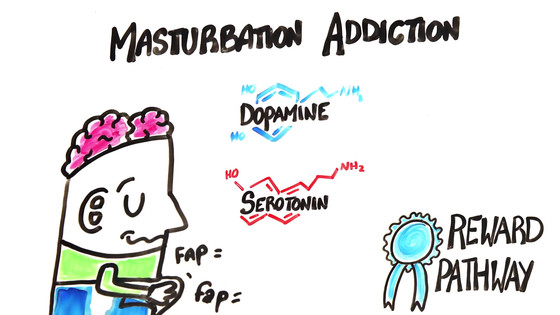 If you become addicted to masturbation, you can make it as sensitive as before by stopping masturbating for a while.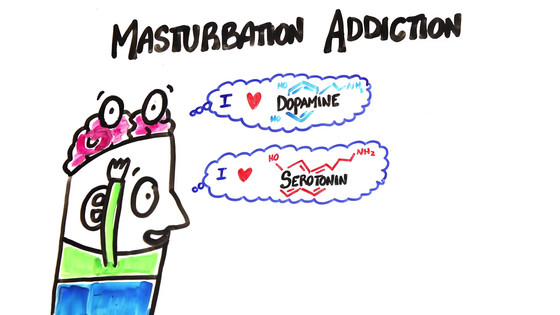 Also, masturbating is said to improve sleep. Higher quality sleep promotes better health and improves immunity.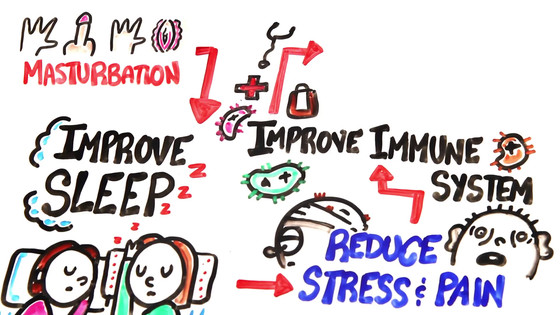 Masturbation is also said to prevent prostate cancer. These studies of masturbating are mostly based on male experience and are still developing, but can be expected to show beneficial results for women as well.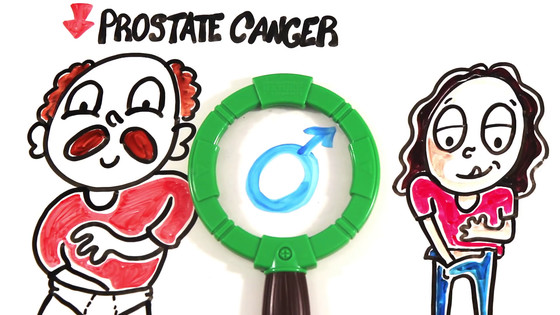 Masturbation is a purely healthy activity, not an act that must be stopped. Still, for those who want to stop masturbating for personal reasons, AsapSCIENCE has just commented that 'Do your best.'