Preparation unnecessary · Transcendental easily Making a chicken tomato simmered shakijaki onion can make Mitsukan 'CUPCOOK chicken tomato simmered' actually made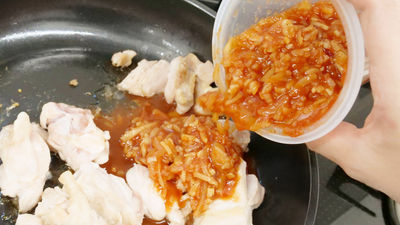 " CUPCOOK chicken tomato boiled " has appeared from Mitsukan , familiar with vinegar, as a seasoning of the concept "easy to make just by taking out from a cup and not preparing it! "CUPCOOK chicken tomato boiled" has become a new taste of the CUPCOOK series which I also covered several times even at GIGAZINE, and it is actually how the new taste announced after the charging period of about one year is realized I decided to make it.

CUPCOOK | Mitsukan Group Products / Menu Site
http://www.mizkan.co.jp/ cupcook /

This is "CUPCOOK chicken tomato boiled". It is a red package like ripe tomatoes.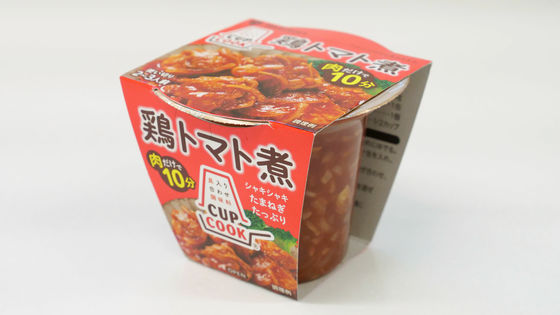 Raw materials "tomato paste" and "tomato ketchup" and tomatoes. Besides, there are signboard products "dried vinegar (fermented vinegar)" such as dried onion and Mitsukan and sugar salt, and it is certainly becoming a product as the name of "ingredient-containing seasoning".




The quantity is 2 to 3 servings, and the recipe is to just add sauce to grilled chicken and cook it steamed. Materials to prepare are OK with just the cut chicken thighs, and it is easy to make it a big help for those who are not good at busy people and cooking.




So we prepared necessary materials. It is only chicken.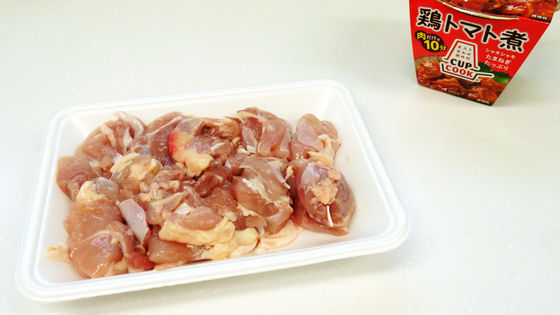 First of all, pulling the part written as OPEN of the bottom of the package ......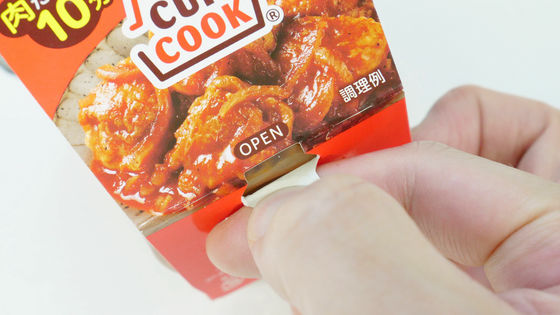 Opened from the bottom.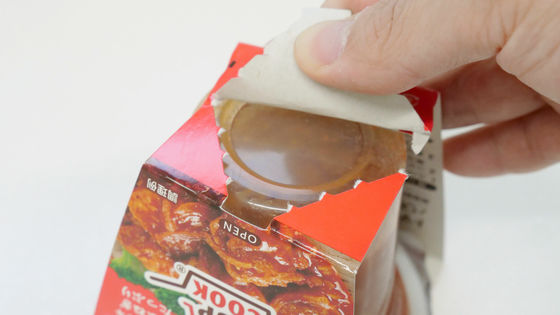 Take out the cup. The cup that sticks to the ease of holding since the launch of the CUPCOOK series is alive and it is easy to handle even if you actually have it.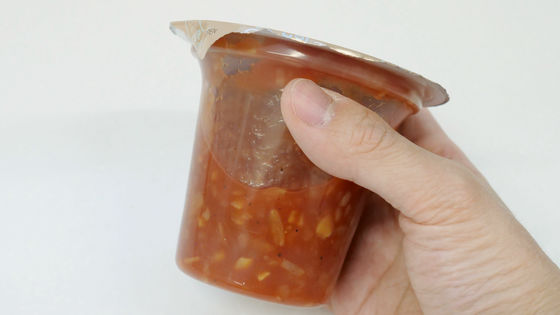 Once you open it you can see the fixture like this. The smell is a sweet and sour smell mixed with vinegar and tomato, you can expect to like tomatoes.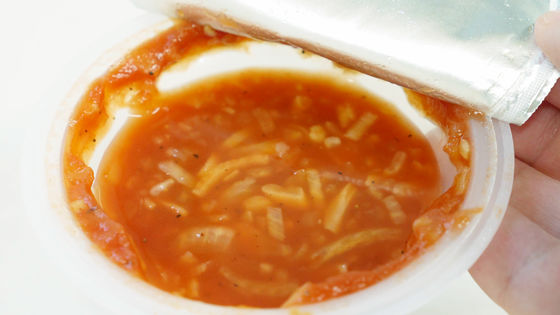 However, it seems that the sealing of the lid part of the cup is strong, or the splash bounces at the time of opening. You may as well be careful when opening it.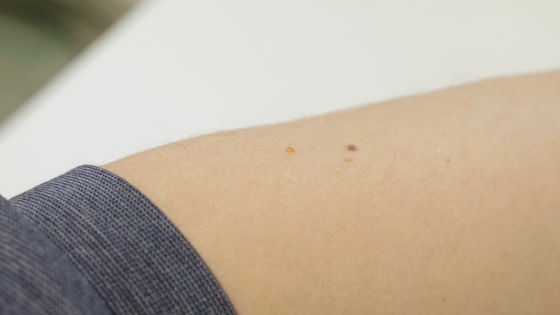 When scooping with a spoon, the ingredient onion lettuce is clogged with gissil from the top down, it is just a lot of seasoning.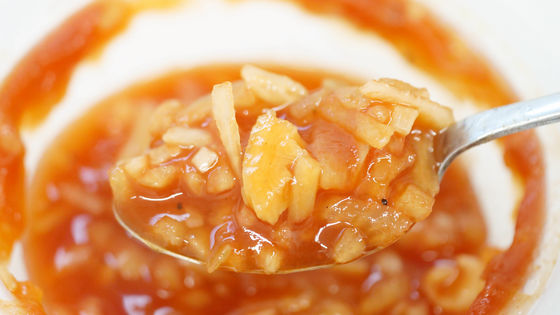 To actually cook it. Heat the frying pan over medium heat ...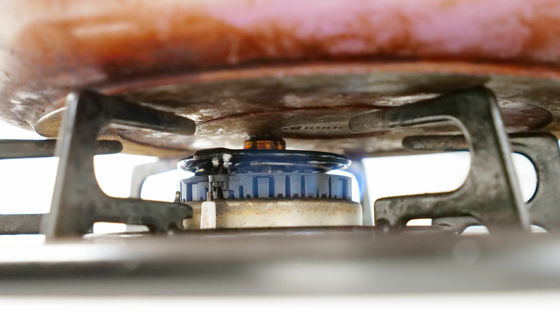 Chicken was introduced.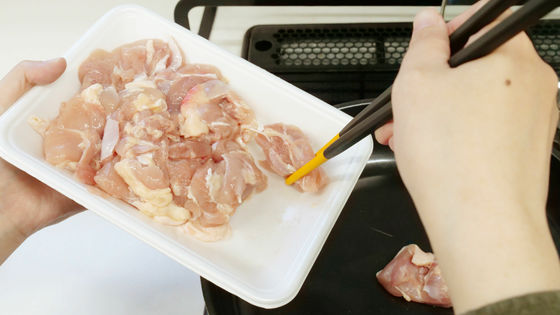 Through the fire, turn it upside down and turn the cooks on both sides when the annealing sticks.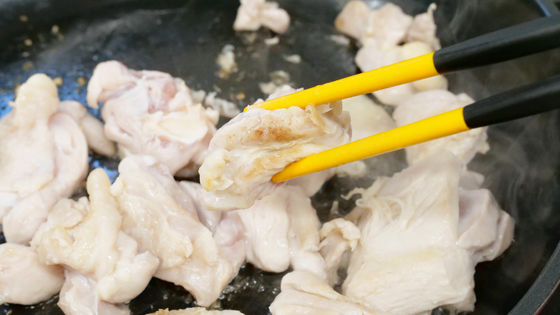 When grilling sticks, stop the fire and insert the contents of the cup.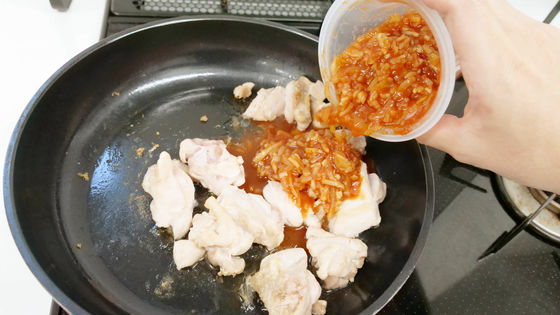 In a pouch like a retort curry, I do not know whether ingredients are left in it, but with a transparent cup it is easy to put ingredients to the end easily.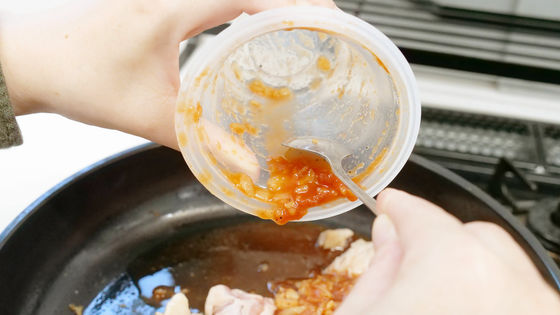 Let it be on a low heat, cover it, and bake it for 5 minutes ... ...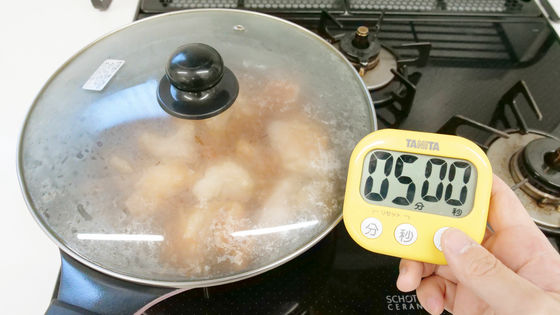 It is completed by serving as dishes. "It is served deliciously together with vegetables such as heated brocoli in the range!", So I actually tried adding broccoli. Even if all the processes are combined, it takes about 10 minutes from the start of cooking to completion and you can easily cook rice dishes with papa.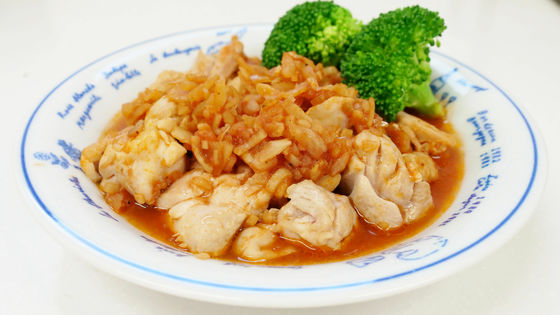 When eating it actually, the onion of the Shakisaki texture was very delicious, and the tomato sauce fits well with chicken. The taste of vinegar is modest, and if anything it is closer to hidden taste. Odor to stand up was also good, and editorial staff with a street kept tasting one after another and had a high reputation.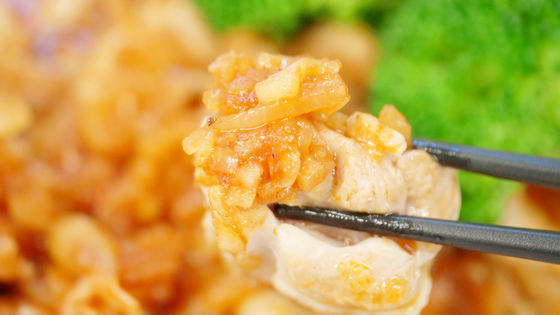 When you eat, rice goes forward, it is perfect as a side dish. It was 2 or 3 servings, but in adult males it was the amount you can eat as dinner with chicken tomato boiled rice and salad.



Also, on the back side of the package, we had an arrangement menu of minestrone and tomato cream pasta that can be made from "CUPCOOK chicken tomato boiled" so we decided to make tomato cream pasta this time.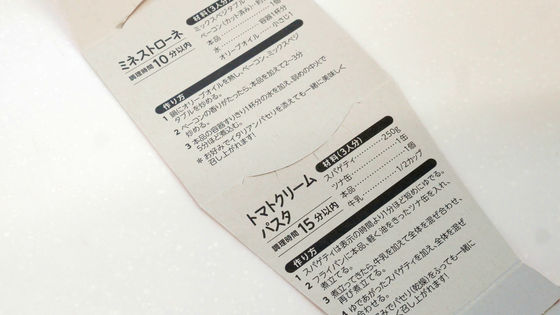 When I actually made it, it looked something like this. The material is 250 g of spaghetti and 1 can of tuna, 1 cup of milk or fresh cream, this time no chicken is necessary. When I tried eating it was a little spaghetti with a lot of impression, and from the editorial staff who tasted, I got an opinion saying "Reducing spaghetti or even adding one ingredient somewhat better".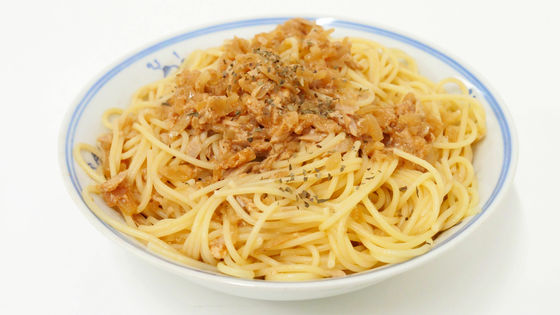 "CUPCOOK chicken tomato boiled" can be purchased at retail stores nationwide including supermarkets at 324 yen including tax. On Amazon.co.jp , 8 pieces can be purchased at the time of article creation with 2786 yen including tax.