Twitter adds a function to switch display method of timeline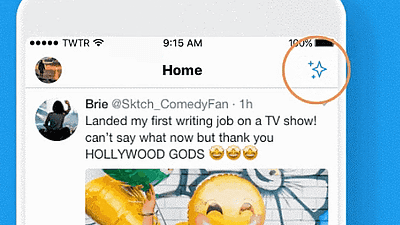 New features that users can control Twitter's timeline display method that had been reported as being under development are now finally installed. By doing this, you will be able to switch between "top tweet top" and "new top in chronological order" by yourself.


Starting today, a small number of you will see this test on iOS. Pic .twitter.com / 7NHLDUjrIv

- Twitter (@ Twitter) October 31, 2018

When "Home" is displayed in the Twitter application, a new icon is added in the upper right. Tap it ......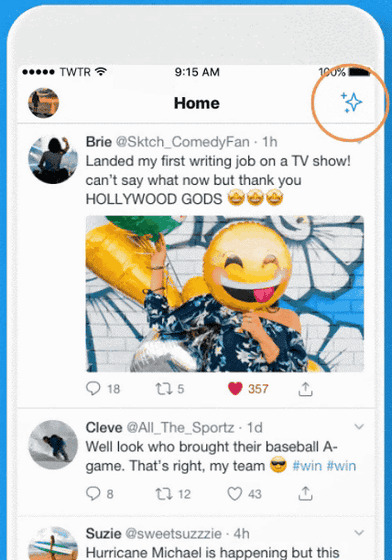 "Switch to latest Tweets" item appeared. Choosing this ... ....



Tweets will be arranged in chronological order from the top.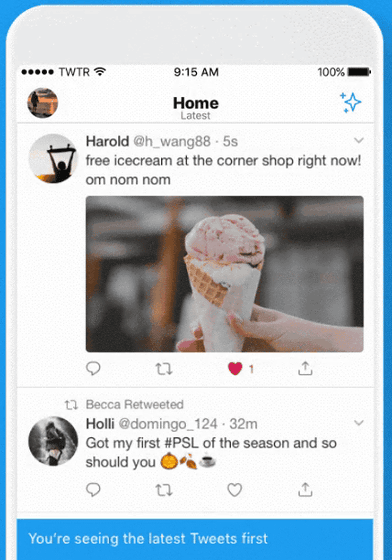 You can switch freely between the format that displays the top tweet at the top.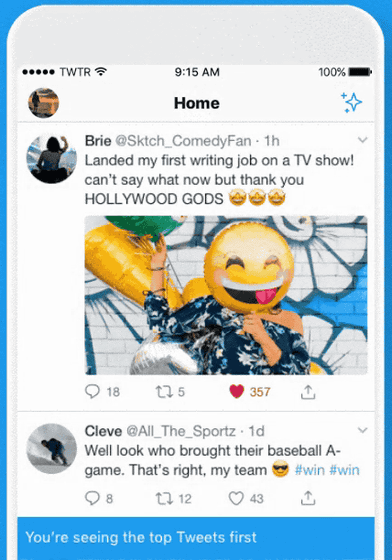 First of all, it is said that it will be updated from the iOS version application, but at 10 o'clock on November 1, 2018, this icon was not displayed in the Twitter application of the handset iOS terminal, and the display method change was not applicable.

Originally Twitter's timeline was displayed in chronological order, but in February 2016 Twitter algorithm changed the important new tweets (top tweets) to the top, and in September 2018 13 On the day, the change was added so that the live distribution of the account being followed will be displayed at the top. There were pros and cons from the user in this, and on September 18, 2018, it was announced that a function to change display method could be developed.