Canned 'Ton-ju' appeared from Itoen, it was 'without pork' so I checked its completeness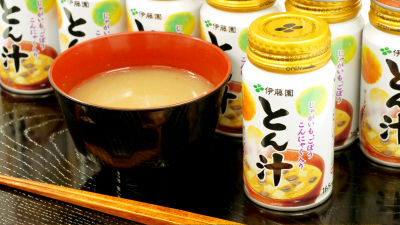 On October 22 (Monday), 2018, " Torpu " has appeared for the first time as a wide-mouth canned beverage from Itoen. "Three kinds of ingredients including potatoes, burdock, and konnyaku are used using rich pork oil", but it is said that there is actually no pork. I tried to actually purchase it to see how complete the pork-free soup is.

Newly launched food drink "Torpu" from Monday, October 22 | News Release | Itoen
http://www.itoen.co.jp/news/detail/id=25236

This time purchase "Tonju" 30 sets at Amazon.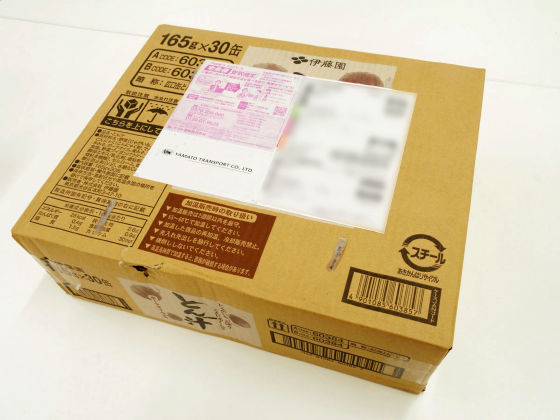 Don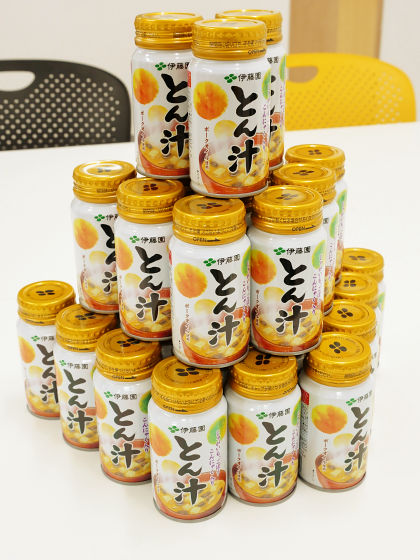 The content per one piece is 165 g, and the can is a small size that fits snugly into the female palm.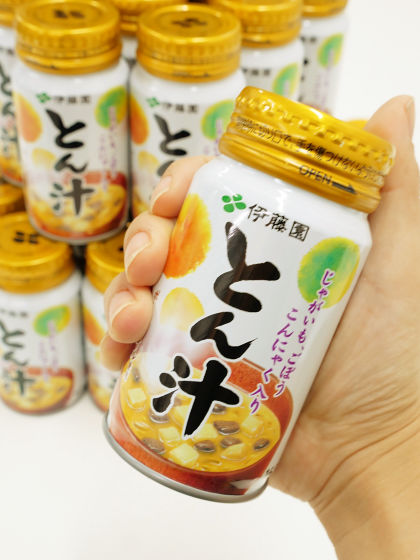 In the can and letters of "using pork oil" ......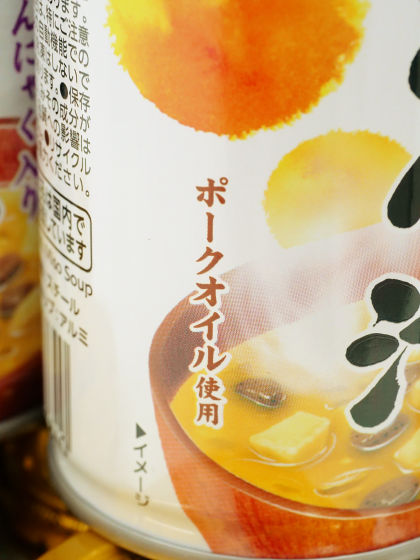 "Potatoes, burdocks, konnyaku entering", and pork is not touched anywhere.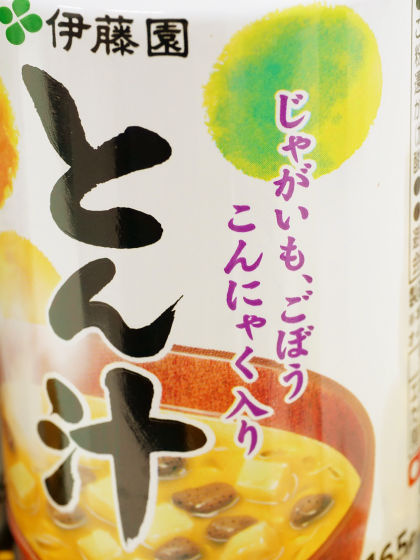 Looking at the name of the raw material, vegetables (potatoes, burdocks, radish), konnyaku, rice miso, pork oil, wheat miso ...... and rows ignoring pork.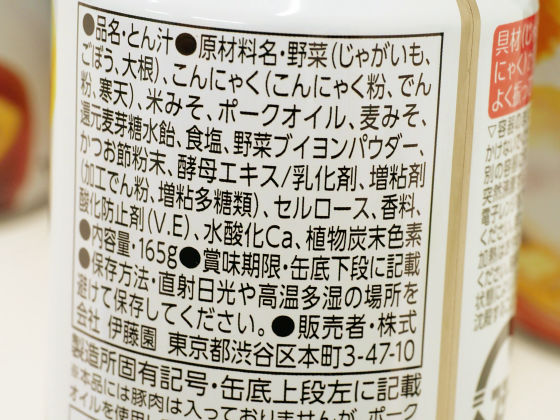 And it is stated that "Pork is not contained in this product" small gently on the letters of "Energy 26 kcal", and when purchasing without knowing, it seems to be confused with "Where is pig ... ...?"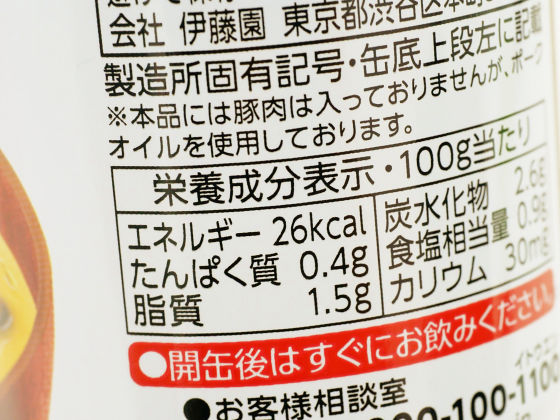 Opening the lid of warm soup warmed with can, the fragrance of sorrowful "Tonpu" spreads swiftly.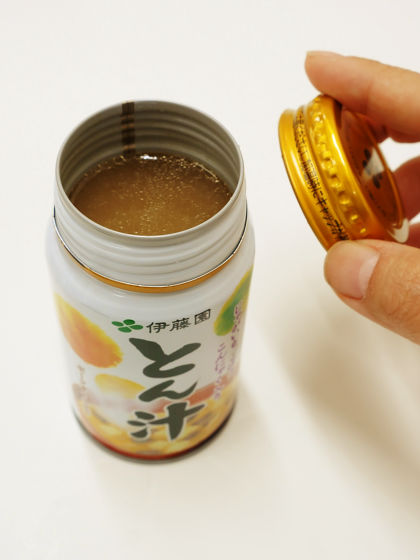 Looking inside, oil was floating on the surface of the mug. As a result of drinking, you can feel a good fragrance of burdock and pig and miso which is felt a little sweetness, and the taste of lard fat firmly. Even though it is so much broth, you can not believe that pork is absent ... ... finished with the feeling.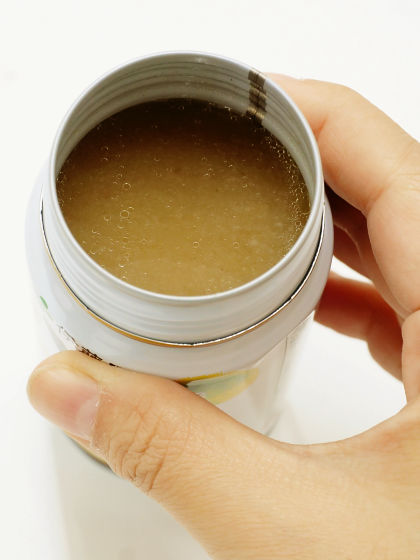 When you open the soup in a bowl ... ...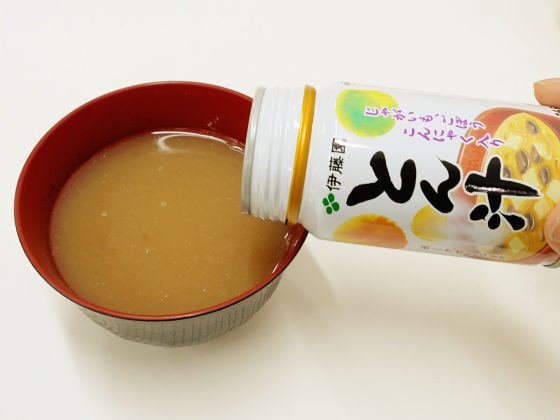 Potatoes cut in corners and burdocks cut into small pieces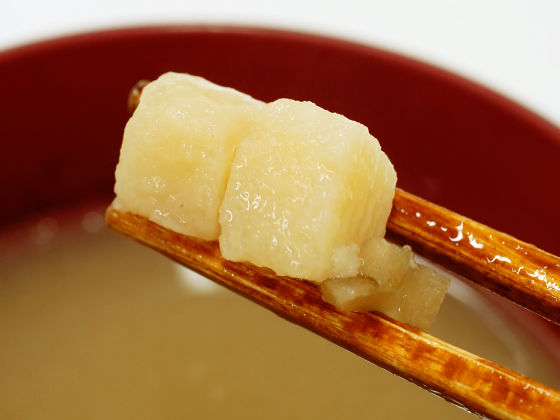 The piece of feeling like jewelry and beads was konnyaku.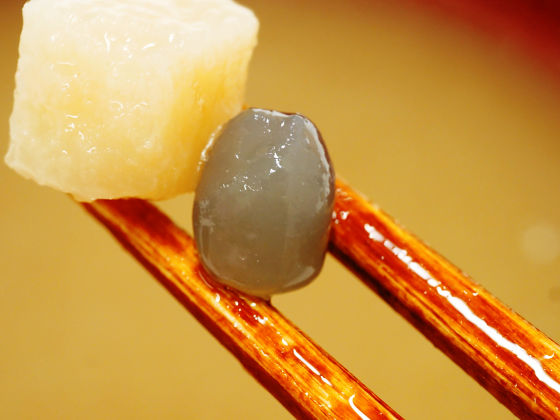 When pouring in a bowl, it is a starch without any sense of incongruity. However, the salt equivalent was 1.4 g per bottle, and I felt that salty is a little strong if I drink a bottle. It is a taste that you want to accompany with rice.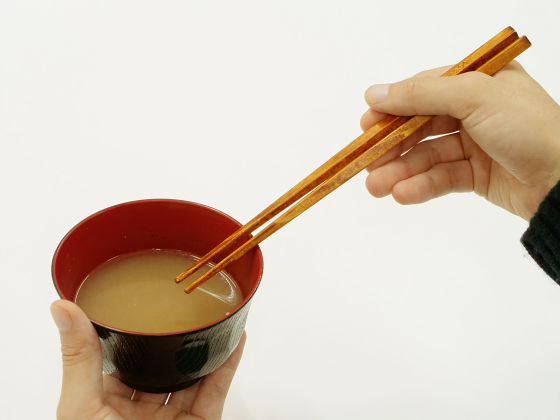 In addition, the suggested retail price of Itoen 's "Tenpu" is 130 yen per tax, from Amazon Amazon 30 sets can be purchased at 3240 yen including tax.

Amazon | Ito en Tengoku wide mouth can 165 g × 30 books | Itoen | Miso souce mail order