Apple's planned original program is free for viewers of Apple products such as iPhone and Apple TV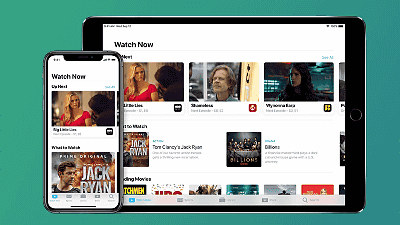 Apple, which is said to aim to offer subscription type video distribution services like Netflix, makes it possible for users who own the device such as iPhone, iPad, Apple TV to view original programs for free It is reported that it is a policy.

Apple plans to give away original content for free to device owners
https://www.cnbc.com/2018/10/10/apple-plans-to-give-away-original-content-for-free-to-device-owners.html

Apple streaming TV service to be free to iOS & Apple TV users, report says - 9to5Mac
https://9to5mac.com/2018/10/10/apple-streaming-tv-service-details/

According to CNBC of the US as a story of a person who knows the circumstances, Apple has subscribed (fixed rate) to the existing service offered by the application "TV App" that the company distributes to some regions, "Channel" newly emerge, among them the policy to distribute original content that can be viewed free of charge in addition to content by existing media.

It is also reported that Apple's original content will be available for free trial if users are using the TV App. Regarding TV App, updates such as compliance with the subscription method have been done so far, but the content reported by CNBC has been further stepped into.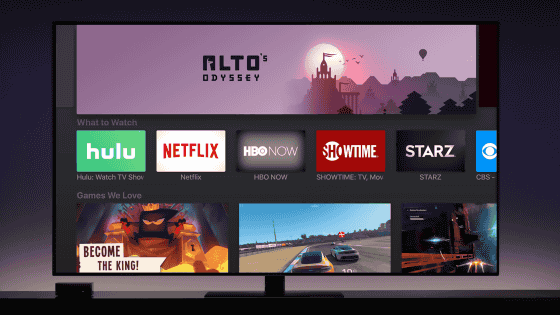 According to CNBC, Apple is in the stage of identifying the content of the drama and the program that will become the "mainstream" of the subscription type video distribution service to be deployed. This is the same composition that the distribution service such as Netflix and Hulu sells powerfully by preparing contents that "draw" respectively. In addition, it is reported that Apple is trying to expand adult content by daring to receive "PG designation" to expand the audience, and it is considered to finally start full-scale video distribution service at last.

By the way, at the time of article creation, TV App was not provided in Japan. It is interesting whether or not it can be used in Japan when Apple starts deploying full-scale video distribution service.

Apple TV App availability and response App - Apple support
https://support.apple.com/en-US/HT208083