Battleman who made his own master bike type Toy-Con of 'Zelda's Legend Breath of the Wild' in cardboard appeared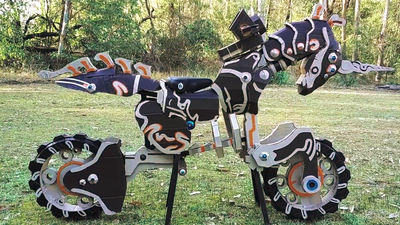 Various inventions and decoration contests " # laboratory work contest " using " Nintendo Labo " assembling peripheral equipment of Nintendo Switch assembled in cardboard are being held around the world. Meanwhile, works that finished the bike Toy-Con of "Nintendo Labo" to " master bike " appearing in DLC 2nd bullet " The Poems of British people " of "The Legend of Zelda Breath of the Wild " have been exhibited .

Nintendo Labo Creators Contest (AUNZ) - Master Cycle Zero - YouTube


It was Mr. Jordan Booth who produced the master bike type Toy-Con. Booth first assembled an iron frame as a framework.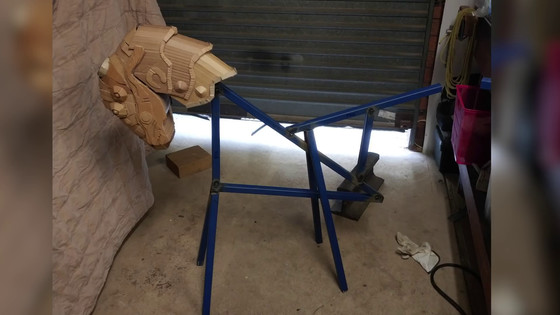 We will put cardboard parts on the assembled framework. It was a part with long corners, a head with a lot of detailed detail was the part that took the longest time to make.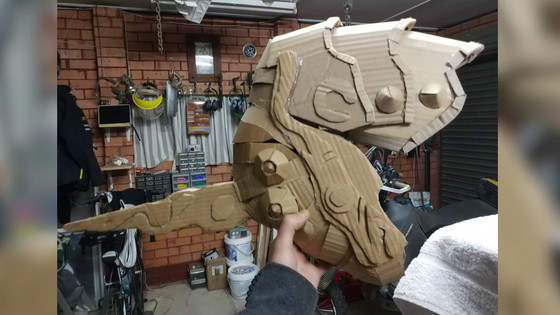 Tires, shafts, front forks, etc. The points which are finely manufactured for each part are just real ones.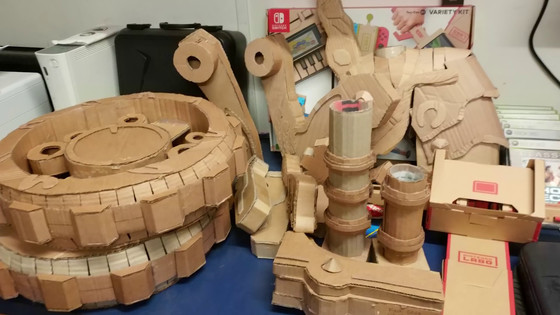 The following image shows where all the cardboard parts were covered. The motorcycle Toy-Con is fixed in the back part with the rubber band. Also, use a saddle for the bicycle on the seat. Since this is just the stage of assembly, each part has not been painted yet.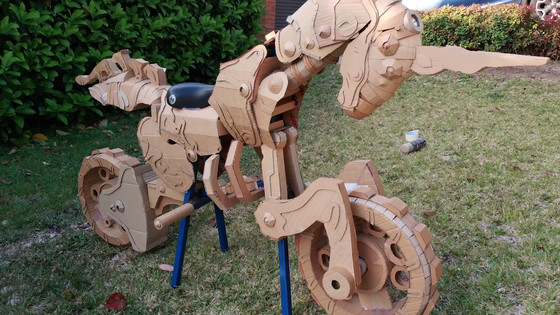 I understand well that the details such as irregularities of the tire and the pattern of the wheel are built up even in small parts.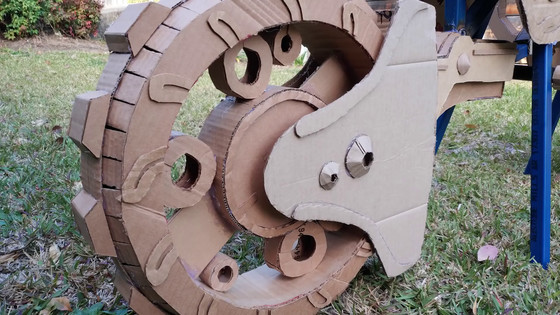 It is like this when painting all the parts.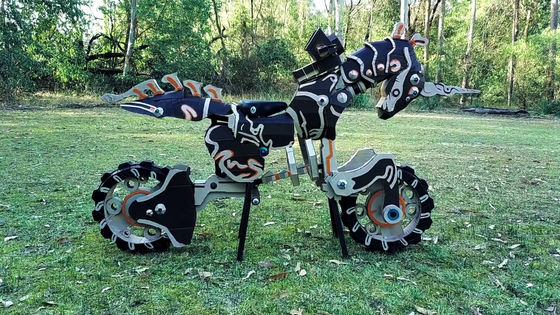 Actually painted and finished master bike style Toy-Con, Booth actually straddled by himself. It seems to be a little small when the booth of an adult male gets on, but considering that a bit small link will be on board during the game, the size may be said to be almost the full size.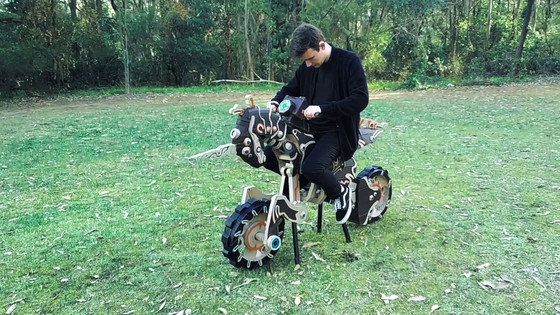 You can actually play " Mario Kart 8 Deluxe " by attaching the body of Nintendo Switch to the bike Toy-Con part.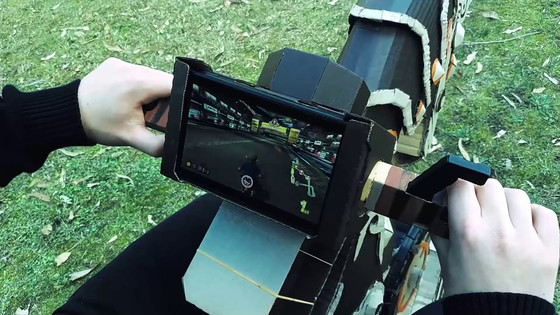 The corners and mane of the head are solidly painted.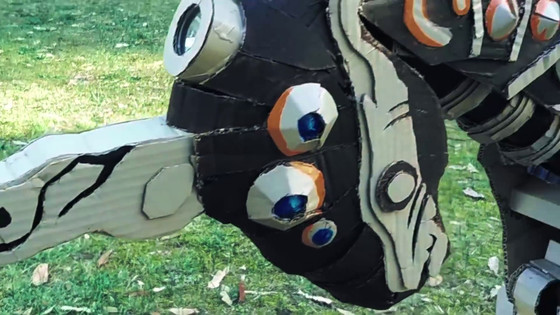 Also, the headlight portion at the forehead is truly written with lights, you can toggle on / off by pressing the switch.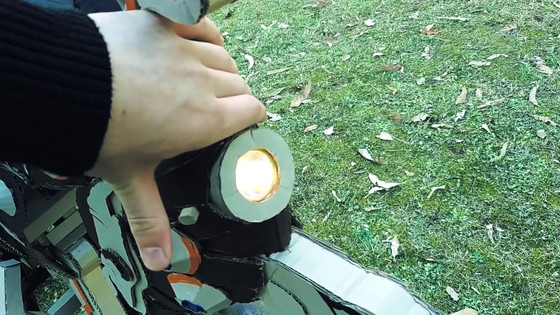 The headlight part of the bike Toy - Con has been decorated with a pattern embossed on the seeker stone.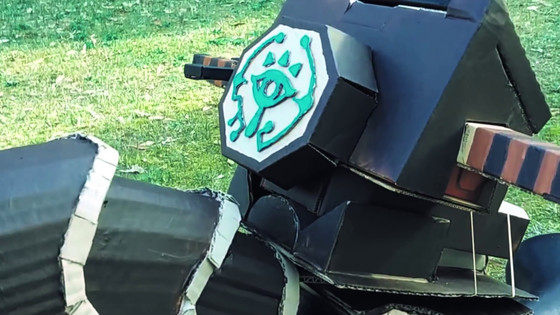 The bike Toy - Con is fixed to the master bike with rubber bands, so it can be easily removed.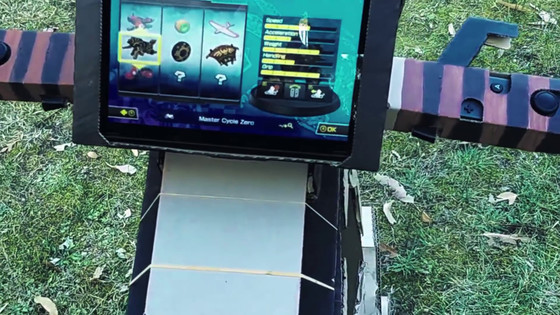 The painted rear part looks something like this.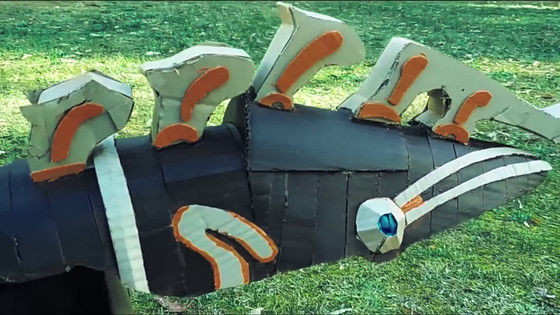 Booth has sent this almost life-sized master bike type Toy-Con at " Creators Contest AUNZ " which is the Australia-New Zealand version of "# laboratory work contest". In addition, Nintendo Switch of Nintendo Labo design will be sent to those who won the Contest Best Award.