Mike · Moheim, who supported the huge game maker 'Blizzard' from its foundation, retires from CEO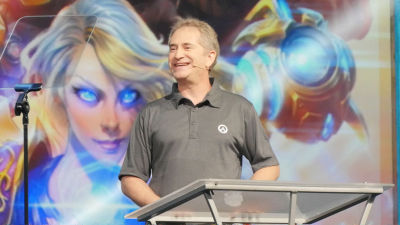 One of the founding members of Blizzard Entertainment, a huge gaming company with popular titles such as " World of Warcraft (WoW)" " Diablo " " StarCraft " " Hearthstone " " Overwatch ", Mike Mohheim It was announced that Mr. retired from the CEO position.

Message From Mike Morhaime and J. Allen Brack - All News - Blizzard News
https://news.blizzard.com/en-us/blizzard/22549840/message-from-mike-morhaime-and-j-allen-brack


Mike - thank you for everything: for setting the foundation for the games, worlds and communities that we love, and for being a guiding light and an example for us all.

- Blizzard Entertainment (@ Blizzard_Ent) October 3, 2018

You can find out about the rapid growth of Mr. Mohheim and Blizzard invited by co-founder Mr. Allen Adam to Silicon & Synapse, the predecessor of Blizzard, by following article.

The reason why the super famous game maker "Blizzard" was able to keep running top for 25 years - GIGAZINE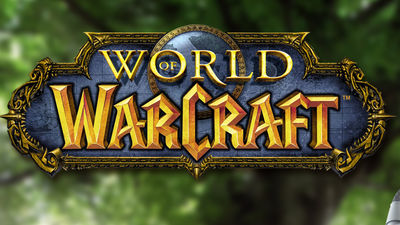 Mr. Mohheim is in charge of Mr. Adam as the CEO of Blizzard and a leading player who has grown Blizzard into a huge game company sweeping the online game market with WoW, Diablo, Starcraft, Overwatch, Hearthstone.

Mr. Mohheim said, "I have cooperated for many years to make the game and the world among the most talented people in the industry so far, but I decided that someone else from me was at the time to lead Blizzard "As a successor to WoW's executive producer, he appointed a good friend, colleague, a reliable person J. Allen Black," he said.

Mr. Mohheim has led Blizzard for 27 years since the company's founding Blizzard (Silicon & Synapse), but in the beginning the real content of the work that started with the desire to "create a great game" is actually a person and a person It was said that it was a community that is a connection of. As a positive thing that respects and accepts other people such as embrace, tolerance, etc, to the giant community raised through e-mail with Blizzard loving gamers, tweets, Reddit discussion, forums and BlizzCom etc, the glittering light of the game industry He said he saw the possibility. And I thank Blizzard for all his diligent and talented employees for their dedication and creativity.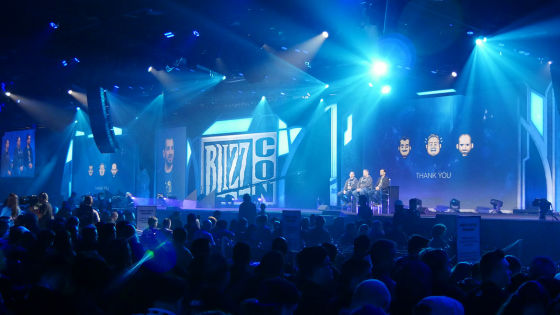 Mr. Mohheim will be involved in Blizzard as an advisor in the future. At the same time, he is looking forward to joining the Blizzard community as a fan of Ichi Blizzard.

Blizzard 2018 held in Anaheim, USA from November 2, 2018, is likely to be a ship at the new Blizzard led by Black CEO.