'New Type Anime Award 2017-2018' Results Presentation, which work was named No.1?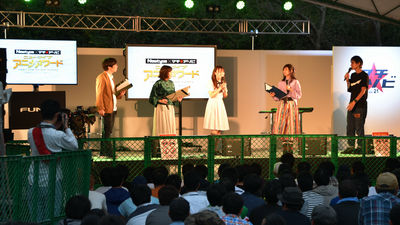 The award ceremony "The Moving Pictures Festival" of " New Type Animation Award 2017-2018 " that decides No. 1 by user's vote among the animation works broadcasted / screened from October 2017 until the end of June 2018 , Gore ★ Asobi vol.21 was held.

NEW TYPE ANIME AWARD 2017-2018 FINAL VOTE OPEN! | WebNewtype
https://webnewtype.com/special/animeaward/

In this award ceremony, 22/7 acted as the opening act, we showed four songs "understanding" "Teda Tenga" "There is a future," "I smelled shampoo".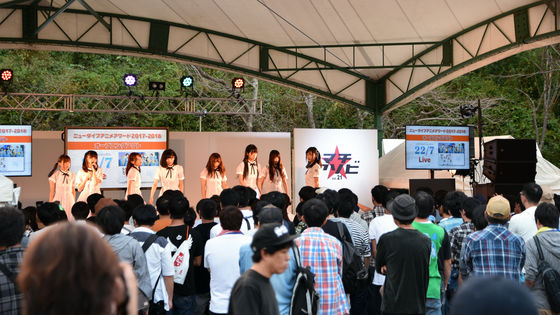 Awards were advanced by New Type Kanji Editor, Nakamura Riko, Mr. Chiharu Saikaze, 22/7 Maika Takai, Ms. Naoki Yoshida.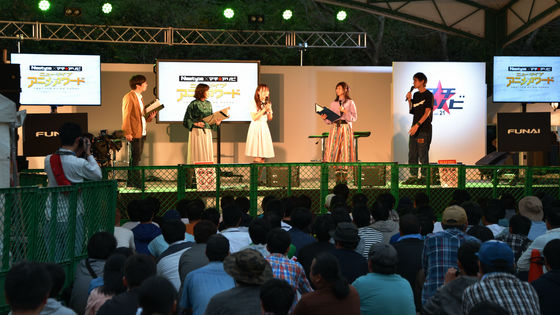 Winners · Award-winning works will be added as soon as they are announced.

· Nogizaka 46 award "Space Battleship Tiramisu"
· Mechanical Design Prop Design Award "Darling In The Frankis" (Coya Shigeto)
· Character design award "Idol Master Side M" (Yusuke Tanaka · Haruko Iizuka)
· Sound Award "Taku Iwasaki" (Bungo Oto Stray Dogs DEAD APPLE)