I have eaten Ivorish's limited-time sweet 'pumpkin' rich in pumpkin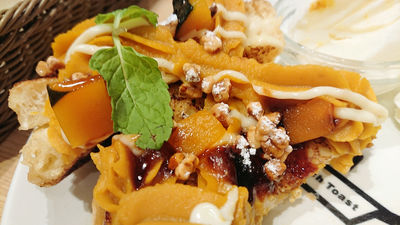 At the French toast specialty store " Ivorish ", I went to eat that the sweet pumpkin using pumpkin according to Halloween was released on Monday, October 1st - October 31st (Wednesday) It was.

News | French toast specialty store Ivorish (Ivoryish)
https://ivorish.com/news.php

Arrived at Ivorish.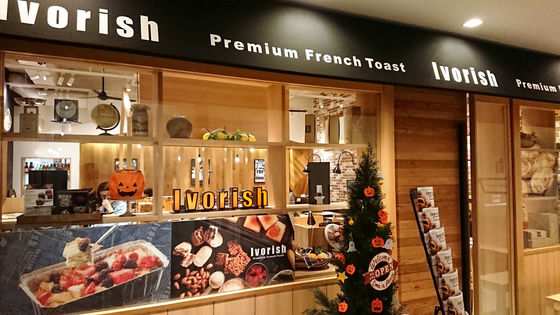 There are other limited menus, but this time it is aimed at "pumpkin" together with Halloween.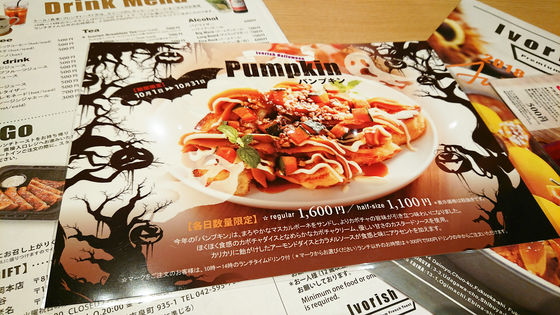 I ordered it in about 15 minutes. Regular size on the left (1600 yen + tax), right on half size (1100 yen + tax).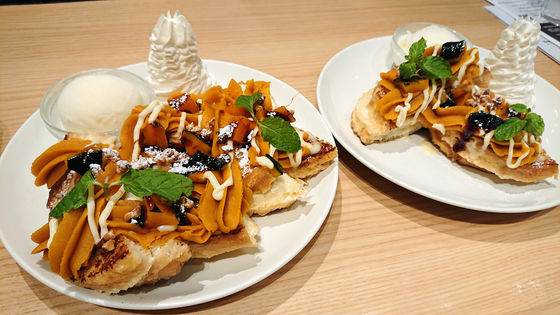 The cut pancakes are covered with pumpkin color.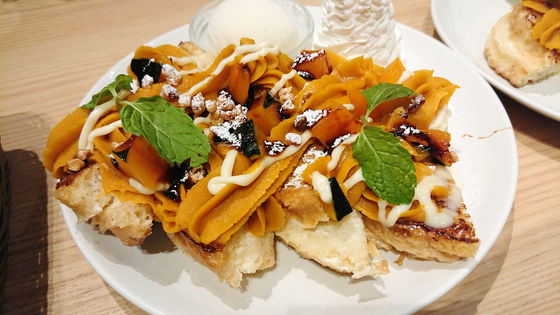 A pumpkin of dice cut is on top of the pumpkin cream and the mouth is filled with the soft sweetness of the pumpkin.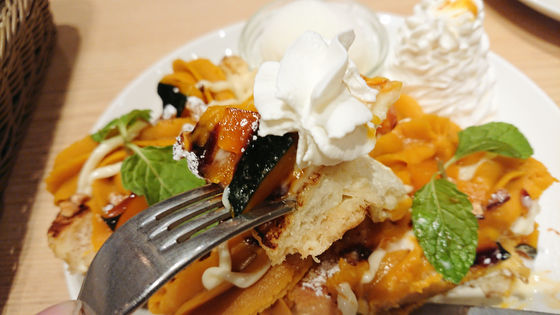 It feels like the bitterness of dumpling caramel sauce crosses the sweetness.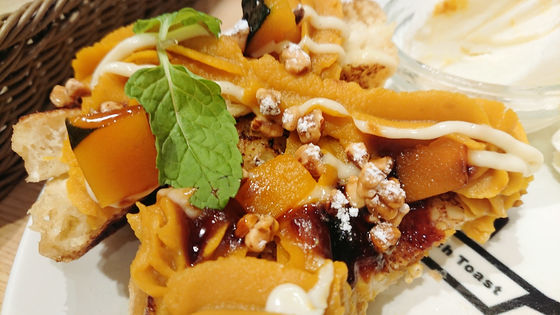 Also, Mascarpone is sandwiched between the pancakes and remains as a flavor in the mouth after the sweetness disappears.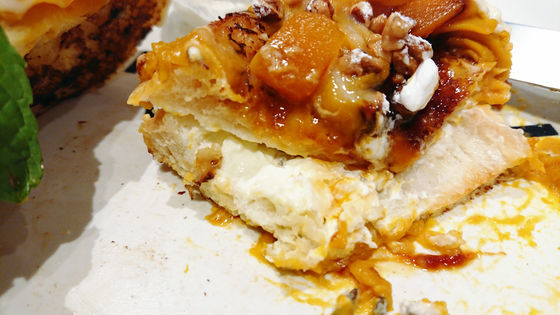 Ivorish's cafe has four stores in Fukuoka head office, Shibuya, Ebina, Tachikawa, but this "pumpkin" is cautioned because it can not be eaten in Tachikawa.