'Aloe yogurina & Suntory natural water' which is colorless transparent and enjoying the flavor of aloe yoghurt is perfect for refreshing after refreshing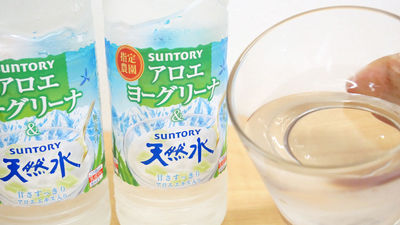 From Suntory's yoghurt flavor brand " Yogurina & Suntory Natural Water ", " Aloe Yogurina & Suntory Natural Water " will be released on October 9, 2018 (Tuesday). Aloe extract from domestic designated farmland is added and you can enjoy the flavor of aloe yogurt with transparent natural water. I got the real thing ahead, so I tried drinking it.

"Aloe Yogurina & Suntory Natural Water" New Release | News Release | Suntory Food International
https://www.suntory.co.jp/softdrink/news/pr/article/SBF0749.html

The bottle of "Aloe yogurina & Suntory natural water" looks like this.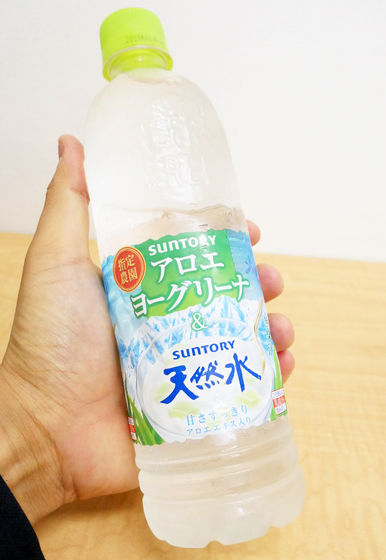 On the label, the leaves of yoghurt and aloe with aloe pulp are drawn with the snowy Alpine background.



Although it is a bit confusing in the image, the letters "REFRESH & RELAX" are decorated with the mountains of the Alps at the top of the bottle.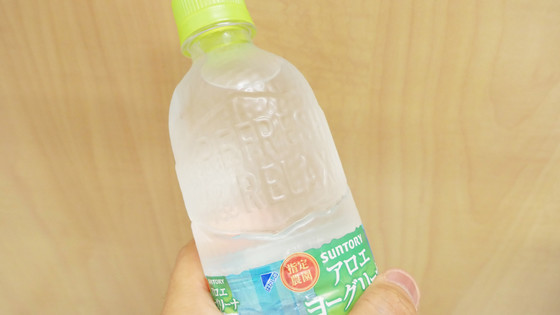 We are using aloe extract cultivated at the designated farm of Okinawa, and the raw material name includes "natural mineral water" "sugar (sugar, high fructose liquid sugar)" "whey fermented liquid (including milk ingredients ) "," Salt "" Aloe vera (leaf meat part) extract "" Mint extract "and other names are seen. Contents amount is 550 ml.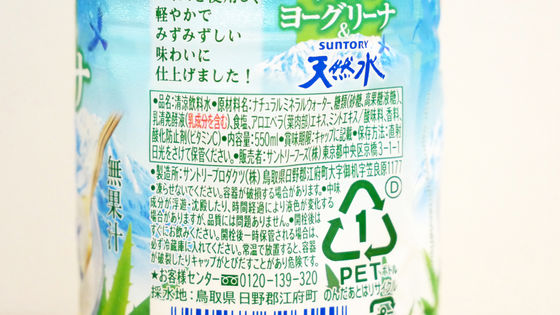 Because it is 22 kcal per 100 ml, it will be approximately 121 kcal with one bottle of PET.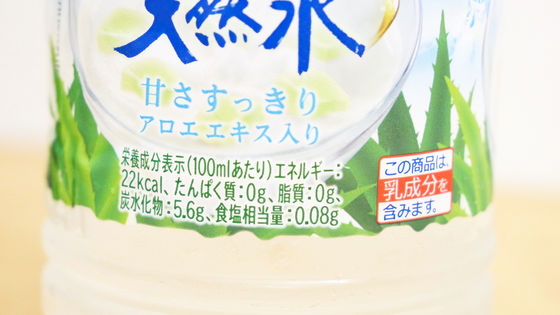 Pouring "Aloe yogurina & Suntory natural water" into the cup, it is a colorless transparent liquid. "I am blending white grapes and fragrances of natural origin", and a fruity and sweet scent drifts slightly.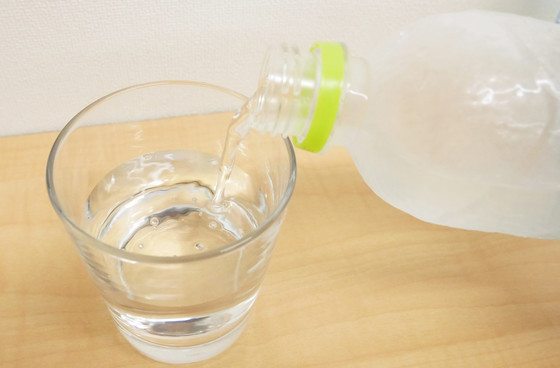 When you drink a bite, you will feel a slightly sweetness and sourness of yoghurt, and a fresh scent spreading reminiscent of aloe pulp spreads. Sweetness is also not persistent, aftertaste clean, easy to drink, it was a refreshing taste that can be refreshed.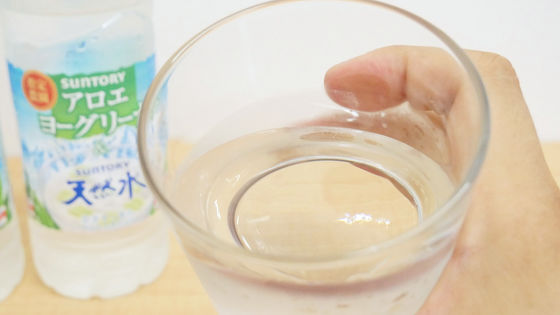 "Aloe yogurina & Suntory natural water" is 131 yen for tax, it will be sold nationwide from Tuesday, October 9, 2018.