Fried shrimp, loin cutlets, fillets · from fried topped with one over rice bowl 'Sashimi Katsu Don bowl' I ate with a little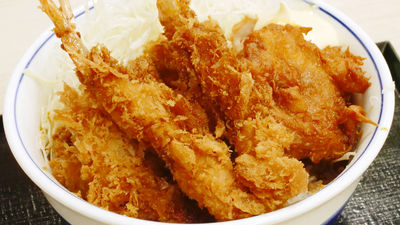 As a second part of "SUPER HUNGRY SALE", a pork cutlet store specializing in "SUPER HUNGRY SALE", a new menu " All Shaku Katsu-Don ", which can topple four kinds of loose cutlets, hot cutlets , fried shrimps and deep-fried foods in one cup, is 2018 It is offered for a limited time from September 10 (Monday). Anyway, deep-fried food was on the bowls and it was a pork cutlet with a big impact, so I went to eat what it really is.

Pork cutlet with rice bowl "Taya" all Shakame katsu bowl
http://www.arclandservice.co.jp/katsuya/fair/fair1.html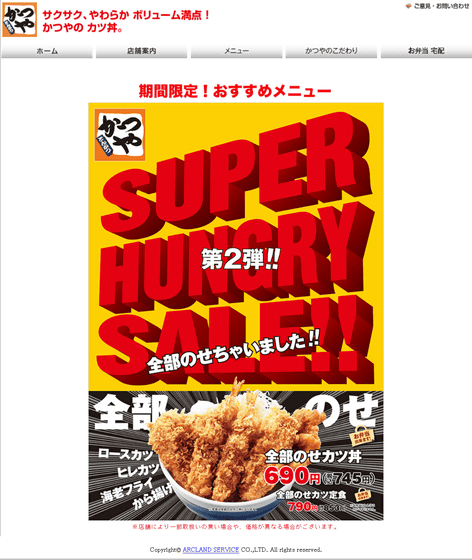 I arrived at a little bit.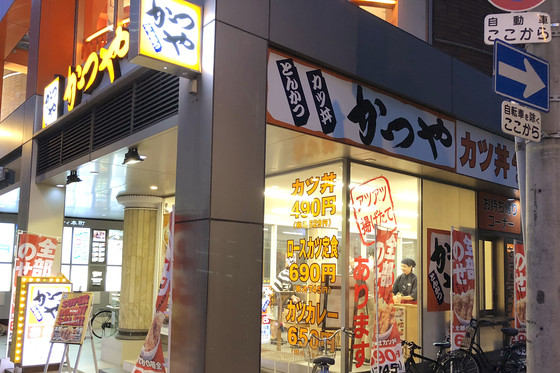 At the shop front is a signboard that informs of the offer of "All Shark Katsu Don" ....



"Coffee shop dumpling" was also appealing on the cover of the menu placed in the seat.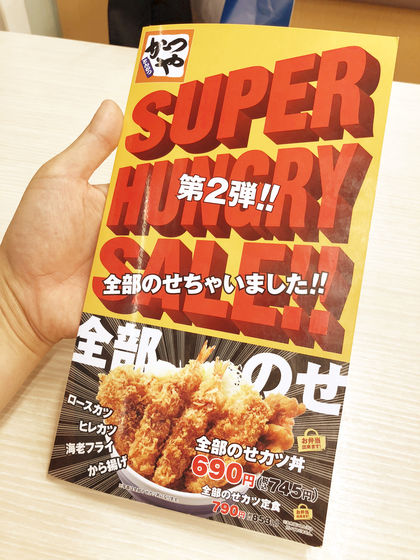 "Order Katsu Bowl" (745 yen including tax) was brought in about 5 minutes after ordering. The bowl is covered with a deep-fried food, and there is a considerable volume at first glance. Particularly eye-catching is the splendid shrimp flying two tails lying in the middle of the bowl. One side of a fried shrimp and fried chicken is settled beside the shrimp.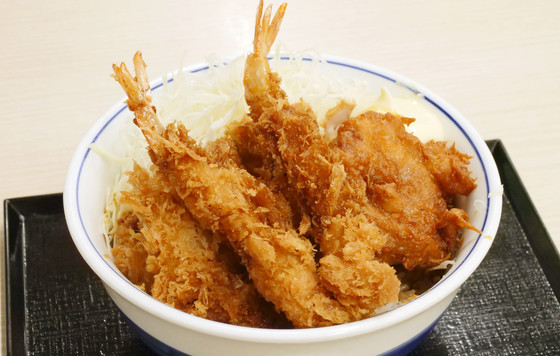 A loin cutlet is laid under the fried shrimp, plenty of mayonnaise and shredded cabbage.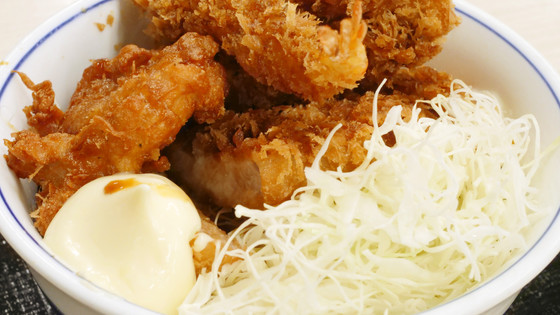 First of all I try to eat the shrimp on the top. The stunning texture of the shrimp and crispy clothing is preeminent, with a sweet Japanese style sauce involved.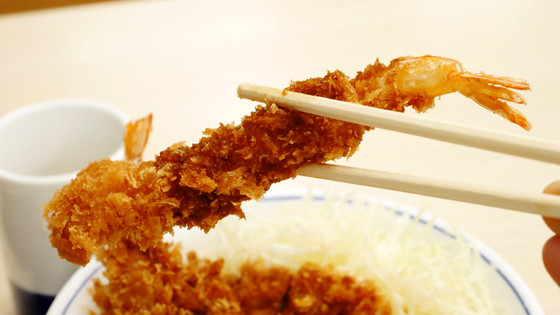 Because it was beside the fried shrimp, fried is a soy sauce based sauce, you can enjoy a rich taste with firm taste as it is. You can also eat mayonnaise with plenty added. It is quite a big fried tofu, and we are eating and responding perfectly.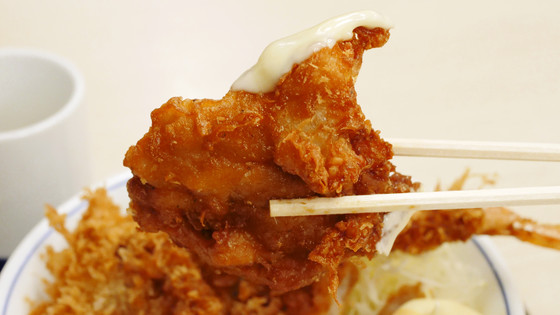 I eat sliced ​​cabbage in between fried foods. "The whole bowl of pork cutlet" felt that I wanted a little more amount of shredded cabbage because the volume of deep-fry is terrible anyhow.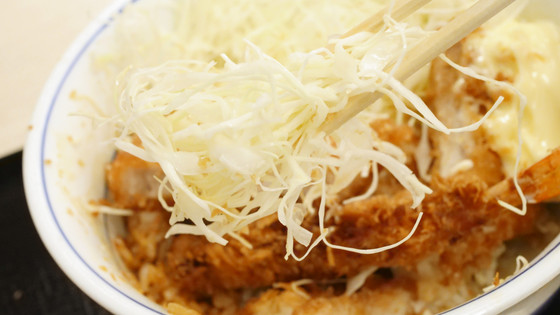 Continue reading. There is a Japanese style sauce based on soy sauce and you can eat as it is. It is a refreshing pork cutlet with no fat and is not cut, but it is soft enough to bite enough with teeth.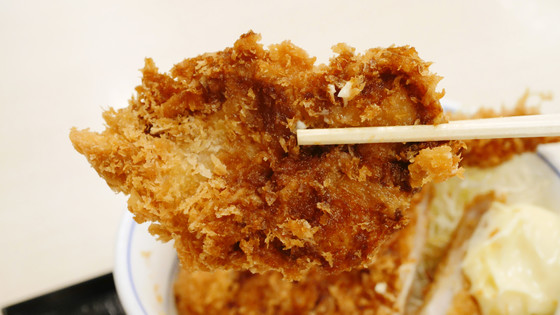 Anyway, the bowl is covered with cutlets, so it is hard to get to the rice. We ate half of the deep-fried food on top and finally reached the rice. Sauce was seemed to be hung on rice before putting the katsu, and sauce was tangled tightly to the bottom.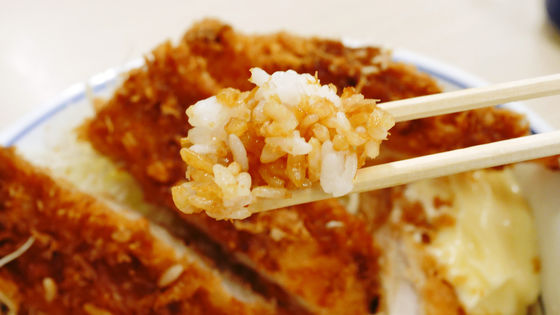 The loin cutlet was cut to 5 pieces. With a juicy loose cutlet unique in naming a pork cutlet specialty shop, the meat is soft with greasy fingers, and the texture of fried fresh clothes crispy does not accumulate.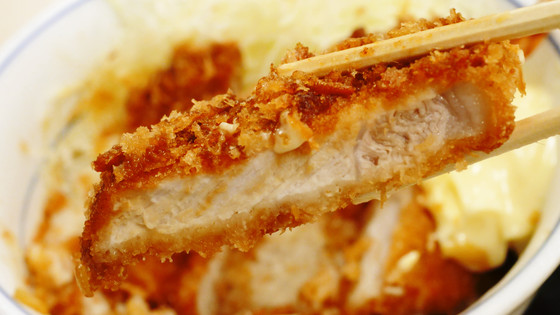 "All Shaku Katsu Bowl" is a hairstyle nationwide shop, which is offered for a limited time at 745 yen including tax from Monday September 10, 2018.