When announcing the new iPhone, the access from the Apple terminal to the adult site was reduced by 10% or more at maximum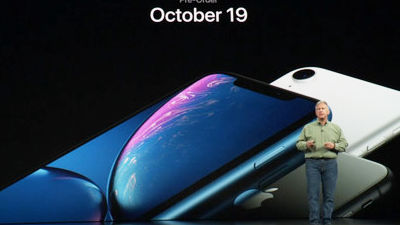 When Apple 's new product announcement event was held, it was announced that the inflow of iOS users to the adult site had decreased by 11.5% compared to normal. However, the number of accesses at the time of announcement of Apple Watch did not change greatly, it is thought that many users spent on the adult site until the iPhone was announced.

Apple Special Event: Traffic by the Minute - Pornhub Insights
https://www.pornhub.com/insights/apple-event-2018

Pornhub, a popular adult site, has a reputation for data analysis, publishing statistical reports at the end of the year, and also announced that porn viewers will decrease on iPhone release date in the past. Previously Pornhub published statistics based on Google Analytics data, but in 2018 it will announce statistics based on the actual page view data taken from the server. By using data from the server, you can see the transition of data every minute.

Apple's new product announcement event took place on Thursday, September 13 th (Thursday) in Japan time, and " iPhone XS / XS Max " and " iPhone XR " were announced as the new iPhone. Pornhub investigated the influx to Pornhub during this event in increments of 1 minute and compared with the average of data of the same day and the same time in the past three weeks. As a result, the average decrease rate of non-iOS users throughout the event was 2.1%, while the reduction rate of iOS users reached 7%.

And one of the moments when Apple events largely robbed users from Pornhub is at the beginning of the event, said iOS users' inflow to Pornhub was 10% less at normal times and 3.7% less at non iOS users at this time . However, the new Apple Watch announced at the beginning seemed not to pay much attention and did not have a big influence on traffic. It seems that people stayed at Pornhub until the iPhone was announced.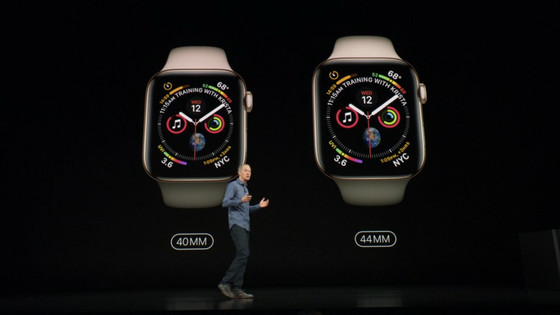 When iPhone announcement began, the influx from Apple devices decreased by 11.3%. Inflows from Android fell by 4.4%. In the 40 minutes after that, the inflow fell below the normal time, especially when the iPhone XS announced that it supports dual SIM, the reduction rate of non-iOS users peaked.

And while the part about the environmental efforts of Apple recovered though the inflow to Pornhub was short, afterwards, when it talked about colorful iPhone XR, the reduction rate of iOS users reached 11.5% Thing.

When the event ended, the influx to Pornhub was reinstated, especially the inflow of iOS users exceeded the average.

Changes in inflow in increments of one minute are obvious from the graph below.