A movie that I actually tried driving the full-size super car 'Bugatti Shirong' made with Lego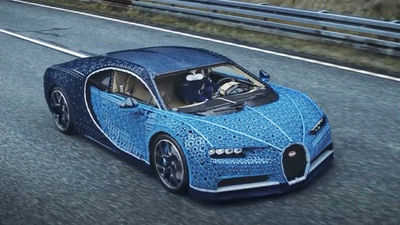 It is a successor to the Fuggel automaker Bugatti 's ultra-luxury car, Bugatti Veyron , which reproduces the super car " Bugatti Shillon ", which was manufactured with only 500 cars from 2016, as a full-size model in the Lego block, and in fact A spectacular challenge of designing to be able to drive was done.

Life-size LEGO® Technic ™ Car - Build for Real - LEGO
https://www.lego.com/en-jp/themes/technic/bugatti-chiron/build-for-real

The model of Bugatti Shillon was manufactured at the Lego facility in the city called Cradono in Czech Republic. In order to make the real size Bugatti · Shillon, formed a team by collecting 16 experts in design, machinery, electric machinery etc. It seems that the total work time of 16 people has reached more than 13,000 hours.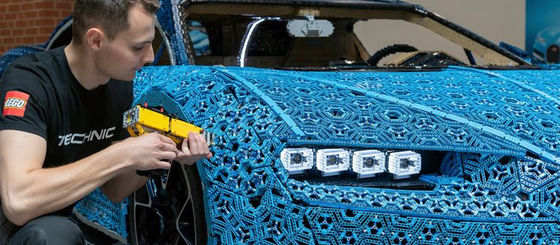 The way you actually drive Bugatti Shillong made with Lego can be seen in the following movie.

The Amazing Life-size LEGO Technic Bugatti Chiron that DRIVES!


There are a variety of things that can be made with LEGO, and in the past there were also some fiercers who made artificial limbs and snowplowing cars . However, in addition to making real size cars, the idea that people actually ride and driving is not unusual.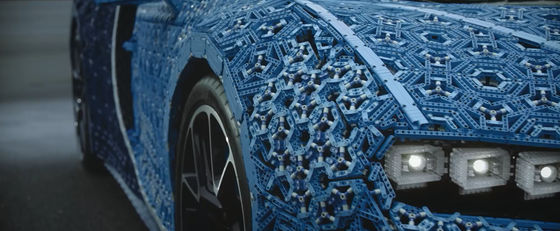 However, such a challenging possibility is also possible for LEGO.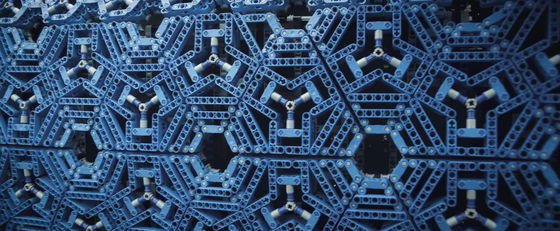 Besides coloring, of course, the Lego made Bugatti · Shillon reproduced with particular attention to detail, from the far eye it is a high degree of perfection that seems to be "a patterned special car".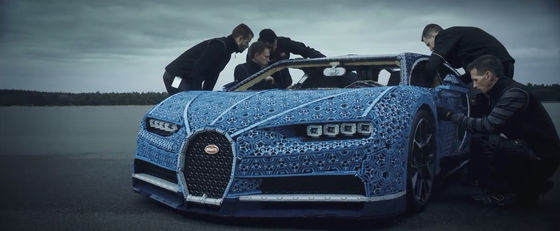 The engine is also made of LEGO.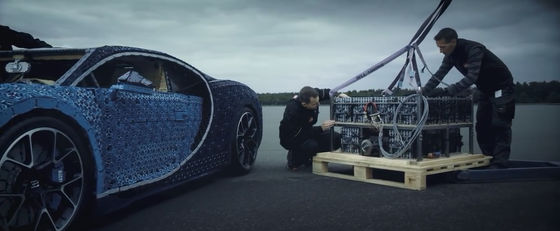 It is said that 2304 power function motors are used in the engine.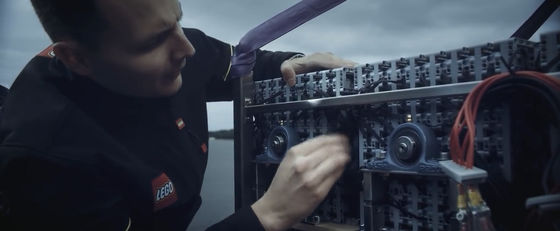 Lego's team of experts who made a full-size Bugatti Shillon actually took a test run in the outskirts of Wolfsburg in Germany in June 2018.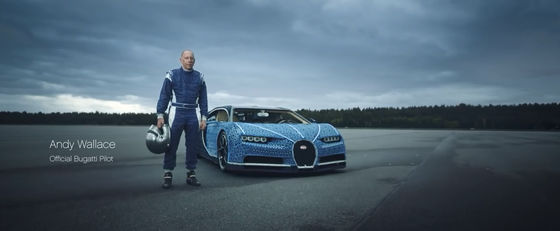 The course used was the same track as the original test run of Bugatti · Shillon. Lego's Bugatti Shillon test driver was Andy Wallace who was the official test driver of Bugatti and also won the Le Mans 24 Hours race .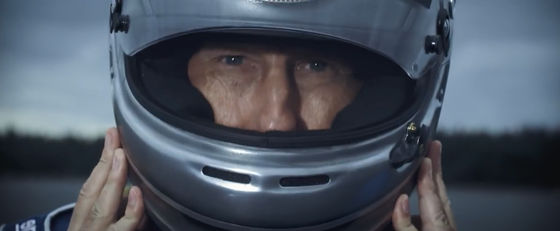 Perform a careful check until the last minute ......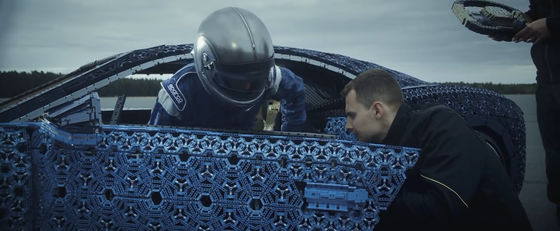 A handle made by Lego is handed to Mr. Wallace.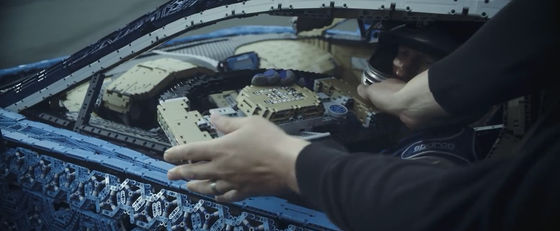 Mr. Wallace, who put the handle in place, thumbs up.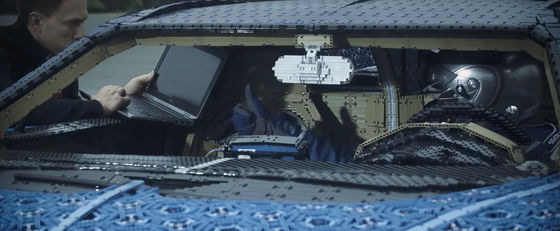 Mr. Wallace holds the handle ......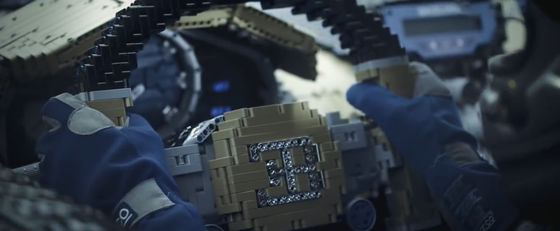 The rear wing at the rear of the car got caught up.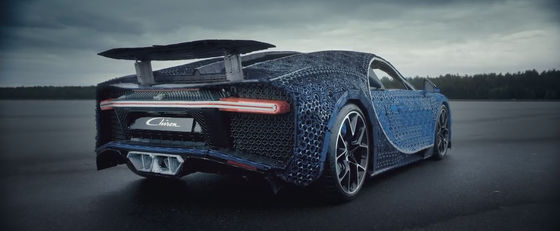 Of course the rear wing is made of LEGO.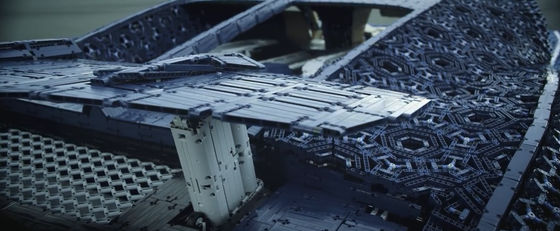 Lego made Bugatti Shillon uses more than one million Lego blocks, and no adhesive is used to assemble parts. Lego made Bugatti · Shillon with such a total weight of 1500 kg ... ...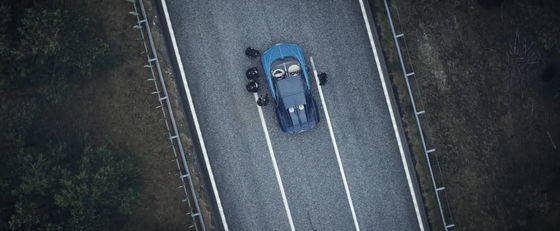 At last it started running.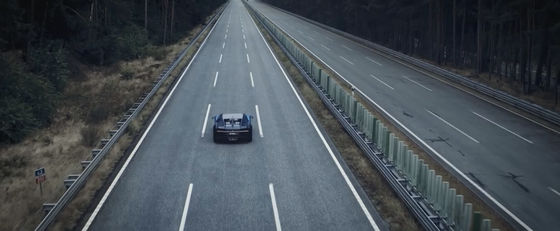 Speed ​​does not come like an actual sports car, but still the speed with which human beings are running is out.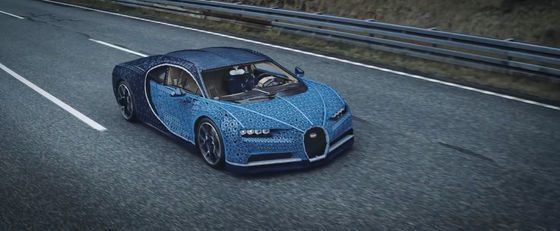 I can not believe that everything is really made of LEGO ... ...



Everything from seats to dashboards is made of Lego.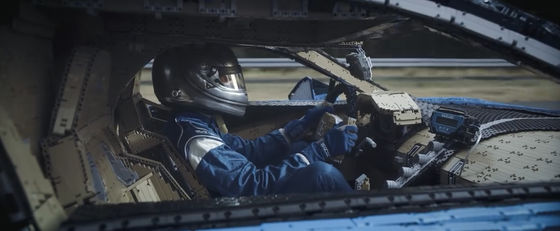 Because the mechanism of the engine is different from the real one, there was a sound like "shar" that the motor would rotate instead of the engine sound like a car.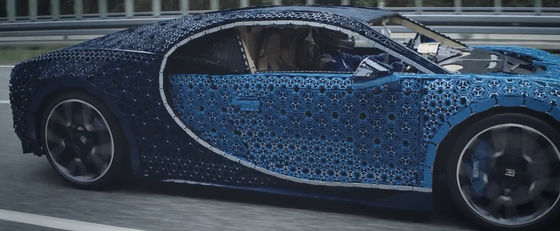 As you get away from the car more and more, it seems to forget that it is a car made with LEGO.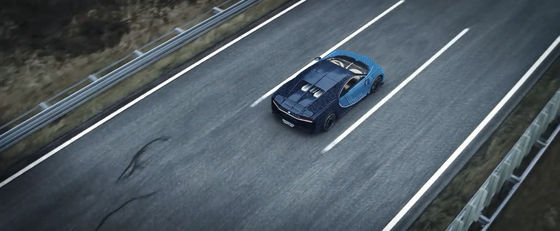 Begatti · Shillon made by LEGO which firmly moves inside the lane without lego blocks becoming disagreeable on the way.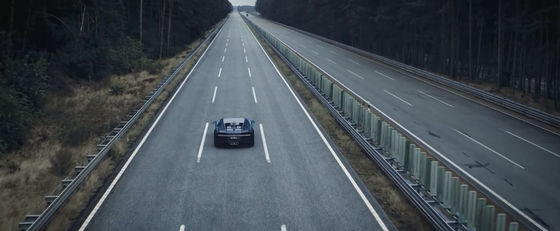 "Is it possible for experts to seriously get out with LEGO ......" It was a movie that remembered even remembering.