The beach prohibits swimming due to 'dolphins appeal sexually'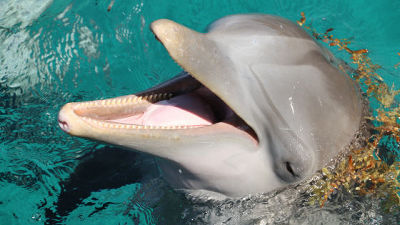 by darin ashby

An example of swimming prohibition was issued in the Brittany region of France, saying that a dolphin in estrus was in contact with boats and people, and in some cases swimming people could not return to the coast and rescued.

Swimmers warned to avoid 'randy' dolphin who likes rubbing himself against them | The Independent
https://www.independent.co.uk/news/world/europe/dolphin-zafar-brittany-waters-france-warning-le-telegramme-a8509901.html

Sexually frustrated dolphin named Zafar terrorises tourists on French beach
https://www.telegraph.co.uk/news/2018/08/27/swimming-banned-french-beach-sexually-frustrated-dolphin-named/

Nefarious porpoise: frisky dolphin prompts Brittany bathing ban | World news | The Guardian
https://www.theguardian.com/world/2018/aug/27/single-porpoise-frisky-dolphin-zafar-prompts-brittany-swimming-ban

French beach town bans swimming because of a very horny dolphin
https://mashable.com/2018/08/27/horny-dolphin-french-town-bans-swimming/

In the seaside town of Rennes Neck in the Brittany region of France, a dolphin nicknamed "Zafar" was witnessed and gaining popularity. However, as Zafar frequently comes into contact with people who are swimming, Roger Lars, mayor of Randevneck, dated 20 August 2018, swimming and diving at the beach, and the dolphin radius I announced a ban on approaching within 50 meters.

Mayor Lars to Ouest France "This decree is to ensure safety, he sometimes lifts a swimming woman with his nose, and some swimmers were seriously afraid of him" I am talking.

According to the French media, Zafar takes the action of rubbing his body against a boat or a person, and some people come in contact with the estrus Zafar and can not reach the coast. There seems to be a case where the life guard headed for rescue in some cases.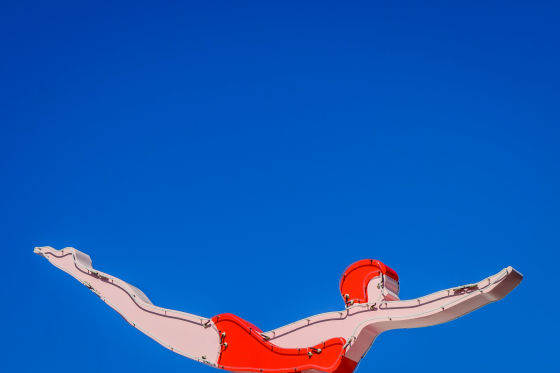 by Steve Harvey

Dolphins do not have a specific estrus period, and sometimes do sex acts for enjoyment instead of breeding purpose. And it sometimes turns sexual behavior to animals other than dolphins. For this reason, the publicity of the Oceanopolis aquarium urges the swimmer to "pay attention to sexually matured marine beasts". Even if Zafar does not intend to attack, it is said that if a person is beaten with a dolphin's tail, it may be seriously damaged.

However, it is rare for dolphins to attack or hurt humans, and the action of mayor Lars is "doing too much". Lawyer Erwan Le Cornec said: "If such rules are applied, a ban should also be issued for pedestrians approaching a dogged dog."