Drinking while not drinking & mysterious drink 'Kava' to improve depression Review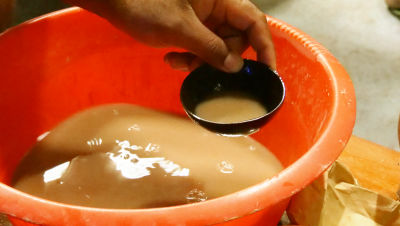 There is a feeling of drunkenness like when you are drunk without alcohol, and a drink used as a natural anxiolytic / antidepressant is " Cava ". There was a jabberous impression that "When I drink it is numb in the mouth", it is what kind of drink ... What is it that I only have to drink ... ... so I joined the caba party held in the evening at Fiji.

When I stayed at a tropical beach resort "Bamboo Backpackers" where I stayed at 1000 yen, on the evening of the night, when I was walking hard to return to the room after eating dinner ......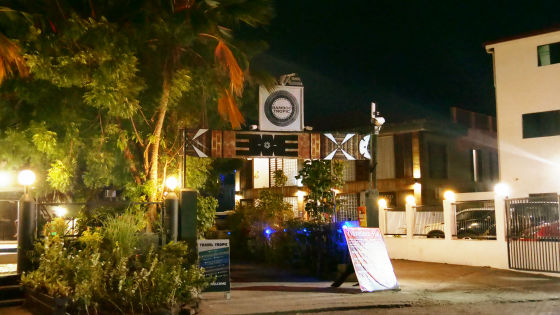 Discovered that people are gathering on the poolside.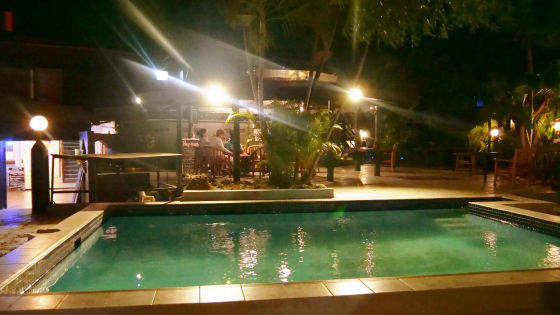 What on earth are you doing? As a result of seeing it, the staff of the hotel gathered, enjoyed playing the guitar and talking.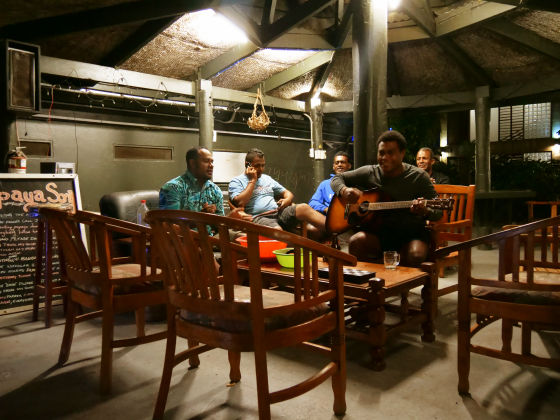 And on the table, there was liquid that was cloudy with alcohol.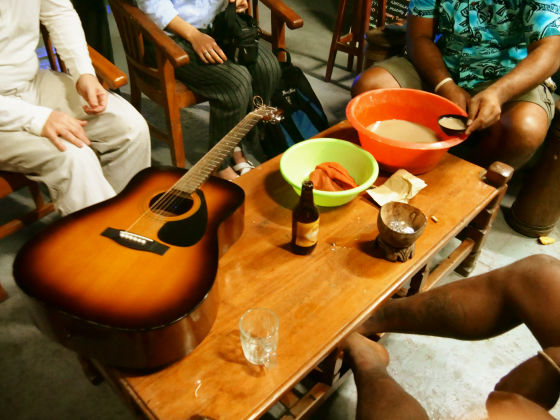 This is a cava that entered something like a basin. It is somewhat muddy wind.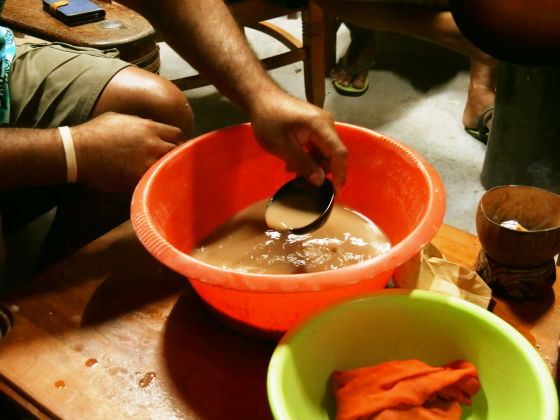 One washbowl and one bowl, everyone drinks how to drink a cava. My older brother is also drinking a lot of it.



There is a rule for how to drink Kava, and when you receive a cava that entered the bowl like this ... ...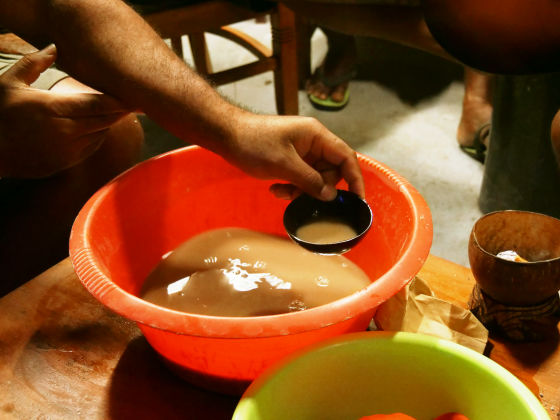 Hit three times with a hand and shout out "Bra!" And drink the cava at once. Once you finish drinking, hit your hands again and say "Bra!" How to drink Kava.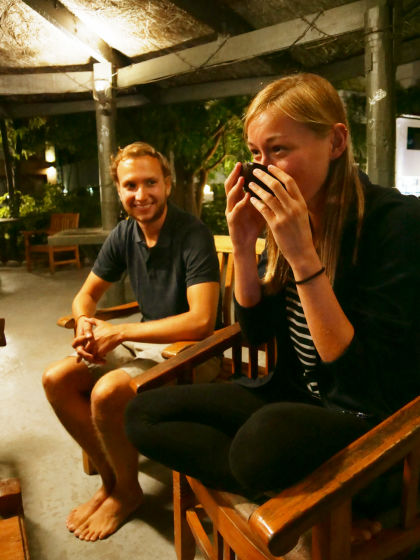 I tried drinking it all at once, I do not know whether it can be said "taste" whether it is hard to explain anything. It is often said that it is "peppery", but those who were in the same room as the inn were commenting on the taste of Cava " no ". Just at the point other than taste, when I finish drinking I feel a bit hot from the mouth to the throat, certainly my tongue is numb.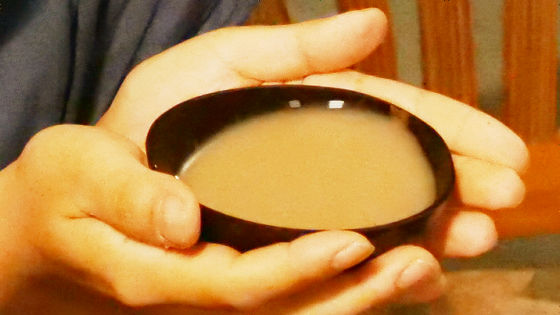 As I was told that "I do not drink alcohol but I get drunk", I finished drinking cava and thought "It's not like that at all? Something normal ...", but I decided to drink 2 cups, 3 cups When I drank about 5 cups, I noticed that it certainly felt relaxed.

Although it does not become high, it becomes feeling somewhat muzzled. When lodging 's older brothers' live performances, various people came, but I felt it was easy to get along because I was fluffy.

People drinking a mysterious drink "Cava" to improve depression at night - YouTube


Physians who sing "Doors to Heaven" - YouTube


As the staffs of the inns say, "How often are you drinking cava a week?" As you returned "every day", the custom of drinking Cava is common in Fiji. A cava party was held in the evening even when it was stayed in the house of the local people.

In this Cava session, we are making a cava with traditional equipment called "Tanoa".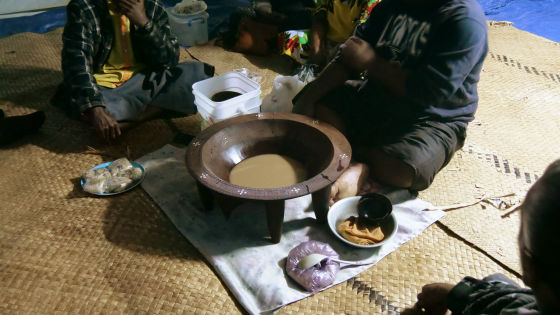 Material of the cava is contained in a bag placed next to Tanoa.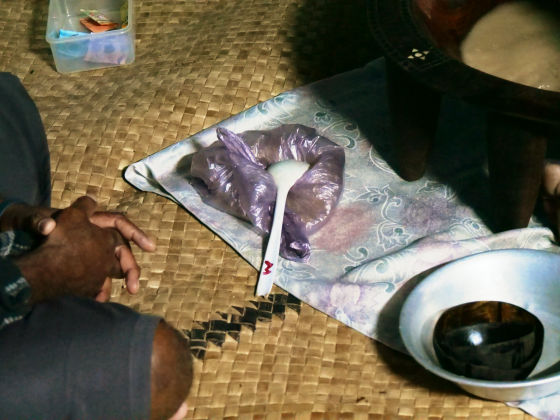 Inside the bag is like this. It is a gray powder.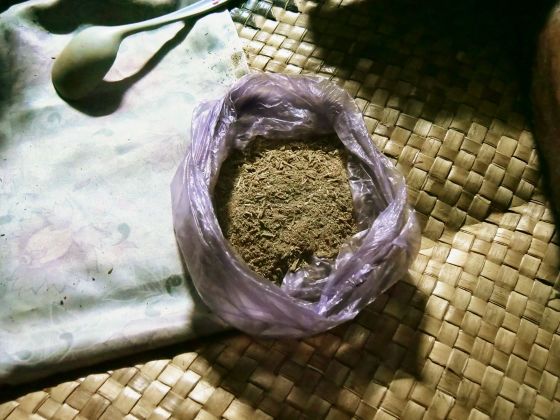 Put this in an orange bag ...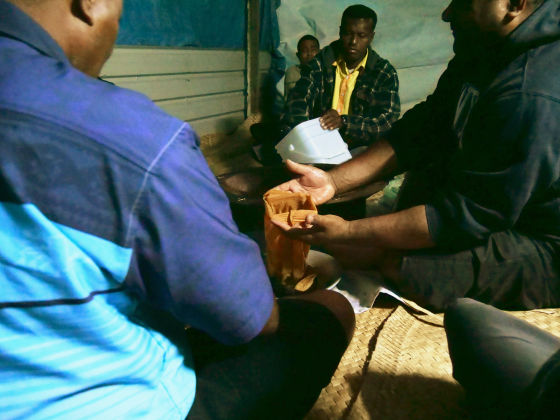 It seems to extract the ingredients by squeezing in Tanoa with water.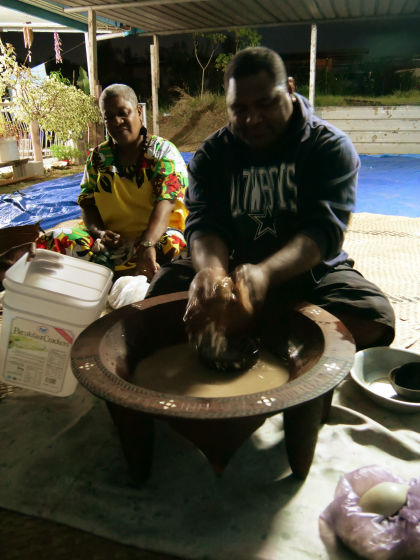 Mix with shabu-shabu, drink this all together.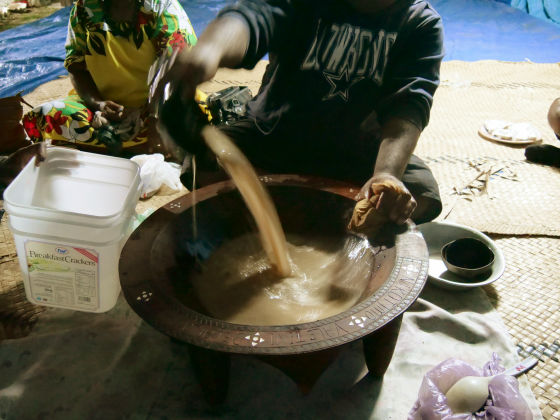 I thought that it was only for adults, and children also participated. As expected there was no Kava but I was playing with adults.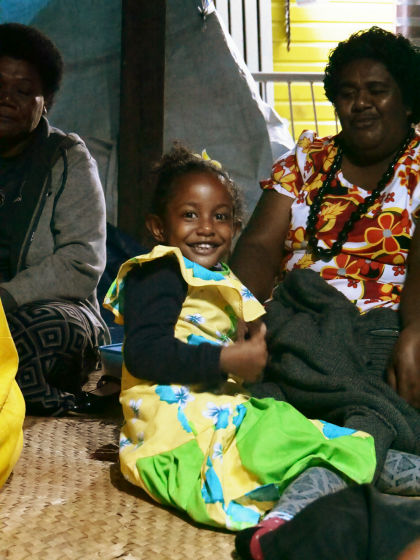 The Cava session began around 21 o'clock, and participants who had only 3 or 4 at first got to know more and more as they come later. It seems that it was 4 o'clock in the morning that eventually broke up.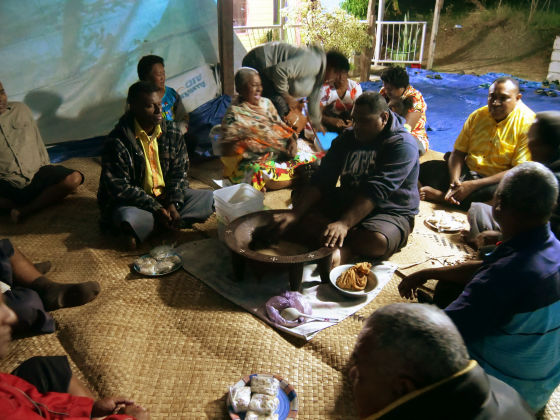 In this caba meeting I got what I was talking about with curry in curry, but it was completely different in taste before and after drinking cava. The feeling that "tongue is numb" when drinking Kava is like a strong version of Japanese pepper, but because of that, the taste of curry became "sour taste" "no close". It does not seem to be too much to drink with rice.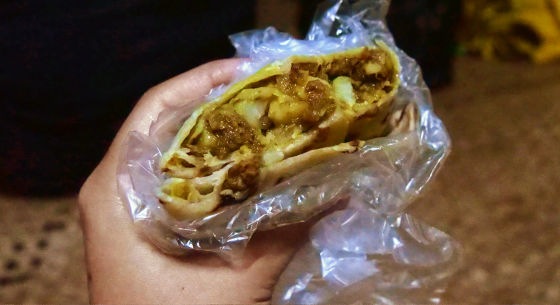 To be made in ordinary households, we strolled the market by saying that materials are sold to the supermarket.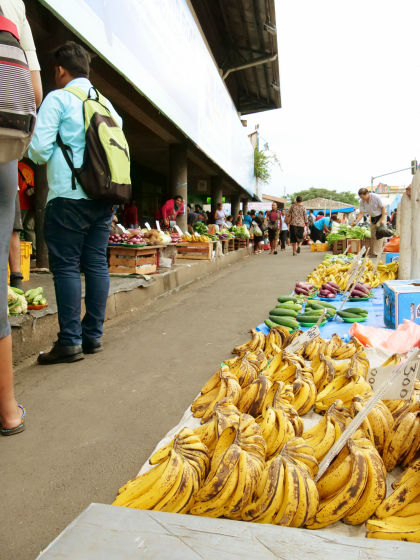 As I entered the market ......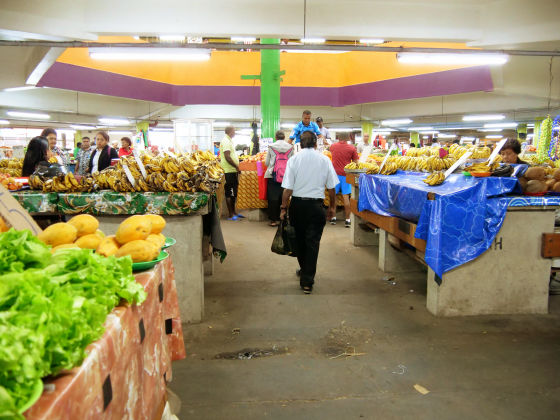 I found the word "TWINS KAVA DEALERS".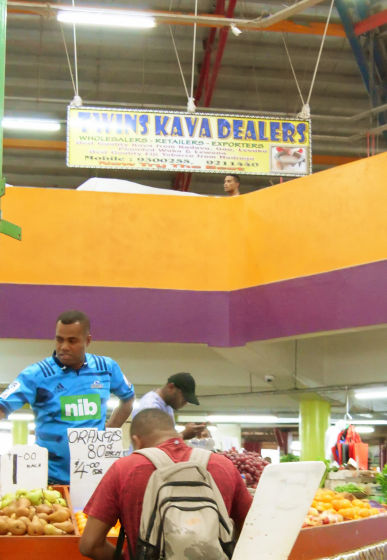 This is a Kava shop.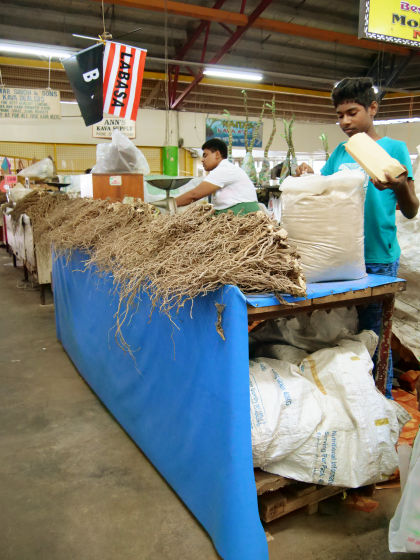 It is the root of the tree that is lined up. Cava is the one which dried roots of the shrub of the pepper family and made into powder. There were many Kava shops in the market, and it was able to be seen that it was an indispensable item of the life of the Fiji people even if you saw the place where people dropped in frequently.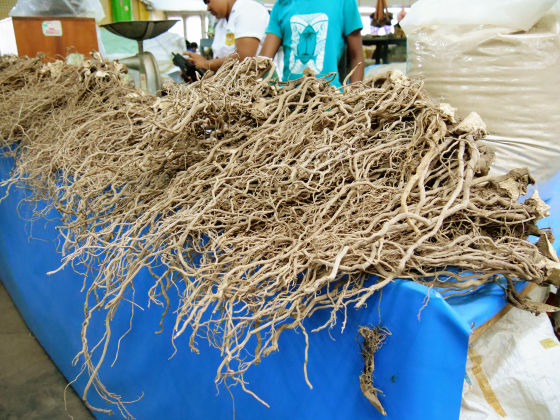 In addition, as I heard the word "I can not believe it is a hard hangover headache when I combine cava and beer" from a person who drank beer before drinking Cava, it seems better not to drink with alcohol .