The app store managed by Apple and Google is taking too much commission and complaints of the application development side are recruited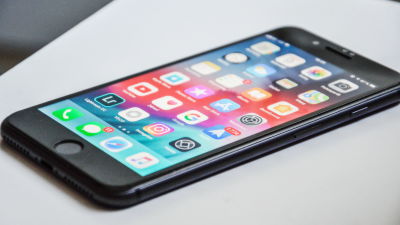 by David Švihovec

Apple has developed the OS "Android" which is adopted in various smart phones including Samsung's Galaxy series and Sony's Xperia series, "iOS" which is the OS for iPhone and iPad, and Google has developed the OS It is one that is adopted by most of the smartphones used in. In order to install the application with these OSs, it is mostly to use a dedicated app store such as App Store for iOS, Google Play for Android, but when distributing third party apps, Due to the fact that the fee that must be paid to the app store side is too high, dissatisfaction among many companies is increasing.

Fortnite, Netflix Take On Apple, Google Over App Store 'Tax' - Bloomberg
https://www.bloomberg.com/news/articles/2018-08-22/apple-and-google-face-growing-revolt-over-app-store-tax

The famous story that Apple Store and Google operated app store collect too much commission from the application developer side. In fact, in the case of the App Store, it is obvious that 30% of the sales of the application (sales including the sales price of the application itself and in-app billing etc.) will be collected as a fee and will drop to 15% after the second year It is getting.

Apple's "App Store" has undergone a major update, the rise in developer seizure and the introduction of search-linked advertisements - GIGAZINE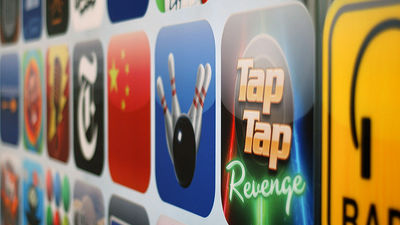 Dislike payment of this fee, the Android version of Epic Games' popular game ' Fort Knight ' (released in August 2018) uses an exceptional way of bypassing the app store. As a result, the Google side is estimated to miss the fee of 50 million dollars (about 5.5 billion yen) only within 2018, so you can see how well the app store business is generating a huge profit.

Also, Netflix, a popular online streaming service on the App Store, also hopes for high commissions and is planning to change how to collect monthly fees from subscription users.

Netflix is ​​looking for a bypass method of monthly toll collection hating the high fee of the App Store - GIGAZINE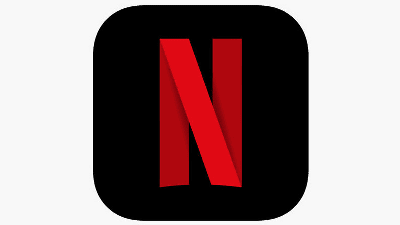 It is not only the application development side that has great interest in the revenue of the app store. The iOS version of "Steam Link" that enables PC games to be played on smart phones caused a situation in which distribution on the App Store was not approved due to "business conflicts", but this is for the App Store It is believed that Apple hated Steam Link's deliverable business competition.

For the iOS version of "Steam Link" that can play PC games on smartphone Apple cooperates with Valve - GIGAZINE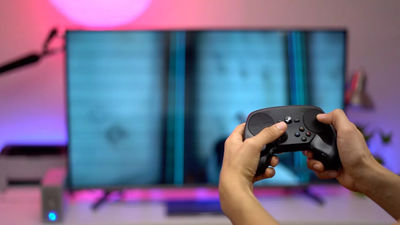 Ben Shaktar, an analyst at Macquarie, Australia's investment bank on such conflicts between 'Apple and Google app store managers' and 'app developer side' said, "Now There is a feeling that something will boil. "" Because the amount traded on the app store is huge anyhow, the company that distributes the app can do billions of dollars (thousands of dollars) to Google and Google anyway I do not want to pay a commission as much as 100 million yen). "

It was in 2008 that Apple and Google opened their own app stores. Since then, millions of independent developers have developed a variety of applications, and in the first half of 2018 they are about $ 34.4 billion (about 3.8 trillion yen) in the App Store and Google Play applications It is clear that the user spent the amount . The total sales of the two app stores are expected to increase to $ 157 billion (about 17.4 trillion yen) in 2022, although it was 82 billion dollars (9 trillion 100 billion yen) in 2017 I will.

As mentioned above, in recent years many appeals have been gathered that the app store, which is responsible for the point of contact between users and applications, has taken too much commission. "Alex Austin co-founder of mobile company Branch said," Apple and Google are aggressive in seeking to bypass the fee (like Netflix and Fort Knight) "Apple and Google I am desperate to review this flow as a whole and secure fees from developers side. "

Even if the app store fee is reduced to 5 to 15%, Apple will acquire 21% of the App Store's sales by 2020, 20% of sales as Google pre-interest pre-tax profit Macquarie is guessing. Similarly, analysts at Bloomberg predict that earnings pre-tax profits, which Apple and Google will get in 2020, will be more than $ 50 billion (about 5.5 trillion yen). In other words, Macquarie and Bloomberg assert that if two companies lower their app store fee, they will earn too much profit.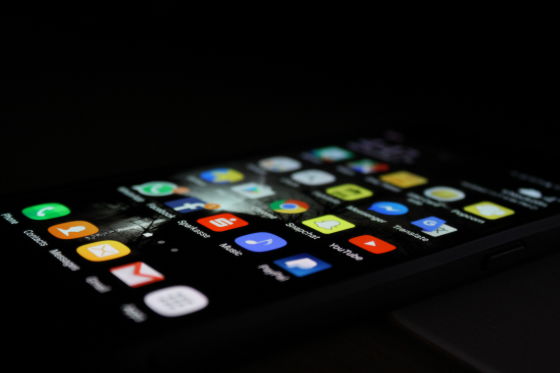 by Rami Al-zayat

For investors who expect the App Store to support Apple's service business, it is a major concern that many app development companies are reinforcing their opposition to the app store. As a result, Apple frequently holds a conference with analysts and emphasizes the financial success of the App Store.

On the other hand, Google has a legal problem. What is wrong is that the EU Anti - Monopoly Law may prohibit the automatic installation of Google Play as an application store dedicated to Android devices. At the time of writing, Google is in the process of disputing this case, but if it is officially decided to prohibit, there is a possibility that more application developers will take measures to bypass Google Play like Epic Games in that case Google will fail to collect a larger fee. However, Mr. Shakter commented on this situation, "Many people are searching for ways to fight technology in the world and feel that this is a natural thing," he said in a sound way It is a proof that it is approaching.

In addition, Tim Sweeney of Epic Games who is bypassing Google Play has 30% of sales as a commission on the app store in the present age where the publisher side must bear the cost of developing, operating and supporting the game It is said that "going too expensive" is to say that "Intermediary agents are no longer needed".

However, Daniel Levitas, senior vice president at research analyst App Annie, "Bypassing the powerful distribution path of an app store is a foolish act for the majority of publishers, like the Epic Games There are few game developers planning to bypass, "he says that the app store is a useful distribution route for developers.

However, on the other hand, there are voices saying that "sales have increased as a result of deleting applications from the app store".

Sales increased as a result of 100 days elapsed since the application was deleted from the App Store - GIGAZINE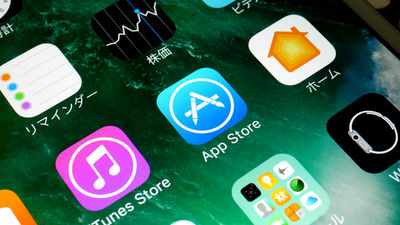 Austin from Branch commented that this situation shows how broken the system called the app store. Also, "If you are a small start-up company, you will not be able to purchase a service subscription separately on the web," for most companies it is only for users to pay a fee to the app store It is said to be an effective way to easily reach the application to.