The explosion sold puzzle game 'Monument Valley' turned out to be a movie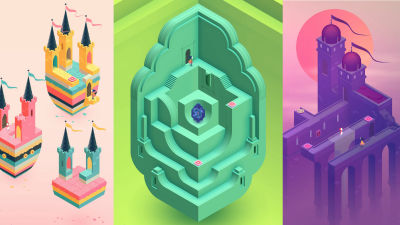 I realized that the mobile game " Monument Valley ", which has a fantastic and beautiful view of the world and has won numerous awards since it was released in 2014, will eventually become a movie. The director is Patrick Osbourne, who won the 87th Academy Short Animation Award.

Paramount, Weed Road Tap Patrick Osborne For 'Monument Valley' | Deadline
https://deadline.com/2018/08/monument-valley-ustwo-games-movie-patrick-osborne-paramount-pictures-akiva-goldsman-1202446137/

Gorgeous puzzle game 'Monument Valley' is being turned into a movie
https://www.engadget.com/2018/08/22/puzzle-game-monument-valley-turned-into-movie/

Monument Valley is a puzzle game where the main character aims at the goal by walking around a building that can not be reality like Escher's painting . After the release, Apple announced " Best App & Game in 2014 ", the data announced in January 2015 nine months after game release was that 100 million yen was spent on game development, sales were It was shown that it amounted to about 680 million yen. Their sales are prominent among paid games.

Best app & game "2014" Monument Valley "Startling development cost and revenue data release - GIGAZINE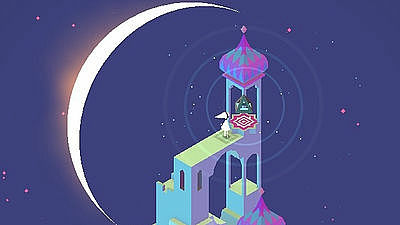 You can read how you are playing games from the following articles.

The trick game game "Monument Valley" of "2014 best app & game" to adventure geometric pattern errachidia - GIGAZINE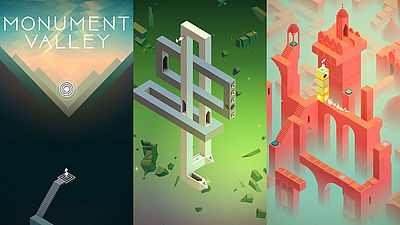 In 2017, "Monument Valley 2" appeared. It is a paid app for 600 yen and you can read how you are playing from below.

A sequel "Monument Valley 2" of that game that travels in the world of beautiful geometry and sound finally finally appeared and tried playing - GIGAZINE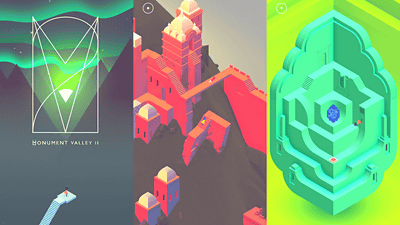 Film production was created jointly by Paramount Pictures and Weed Road Pictures and directed by Patrick Osborne who directed the 87th Academy Short Animation Award, which was screened simultaneously with the movie "Bay Max", " Dog and Feast " It will be served. Directed by Osborne, at the time of writing the article, he is producing "Nimona" based on original graphic novel writer Noel Stevenson .

"Monument Valley is unparalleled work." "I received the honor of dealing with the mysterious kingdom of the protagonist Ida, everything seems different, it is all about how to deal with the impossible building of her world I am excited to be able to make this unique world a movie with Paramount and Weed Road's excellent screenwriter, "Osborne said.

Dan Gray of Ustwo Games, who produces the Monument Valley, said, "Four years from the date we first published the Monument Valley, we were waiting for the opportunity to film the beautifully impossible world of the game, Paramount, Weed · I feel unbelievable joy in being able to advance the concept of the game to another medium with the perfect production partners such as Road and Patrick Osbourne. "

In addition, the scheduled release date etc are unpublished at the time of article creation.