The sourness of tomatoes has eaten the pine tree or 'Tomato curry' pushed to the front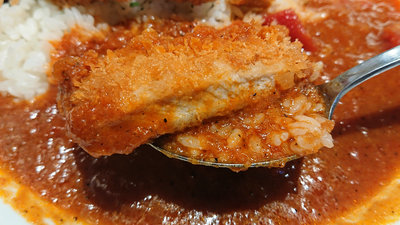 Following the start of a summer new menu " Rolling Chicken Tomato Curry " at a beef bowl · curry chain store · Matsuya, " Porcine Chicken Tomato Curry " followed by " Poace and Tomato Curry " " Sesame and Tomato Curry " As I newly appeared, I went to eat.

Tomato curry new release! | News | Matsuno Ya · Matsunoi · Chicken Tea
https://www.matsuyafoods.co.jp/matsunoya/news/menu/180821_tomato_curry.html

Arrive at a pine tree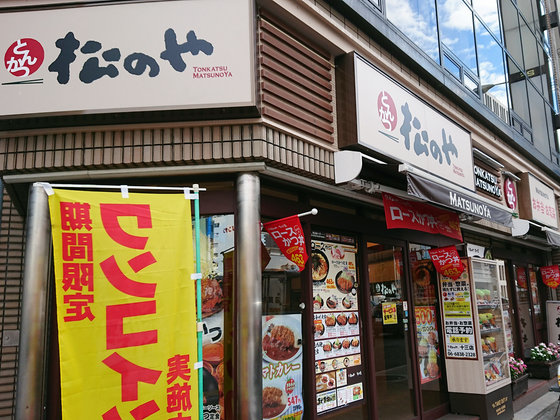 Tomato curry has two kinds of "loin and" and "sasami and", 590 yen including tax.



We purchased a ticket, seated and waited a while, in two minutes we gathered in about five minutes. If you can not find it in the "Curry" category of the ticket vending machines, look for the "Recommended Menu" field.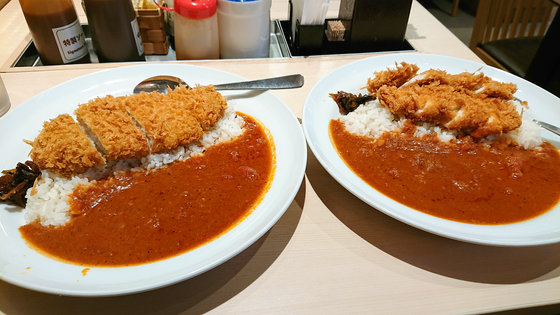 Pork cutlets are freshly baked, and the cloths are sharp to the tip.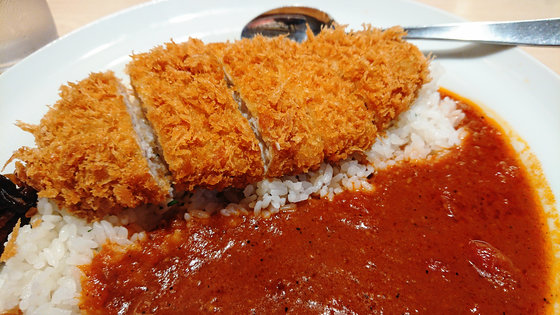 Scissors and are arranged in two rows. Fried also here.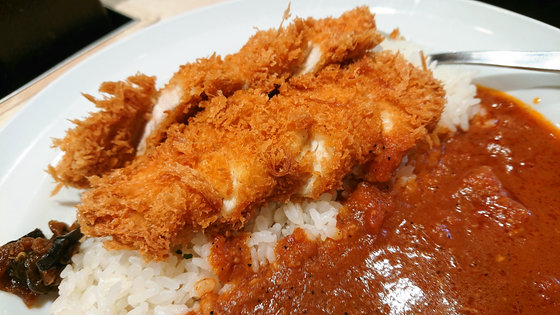 Curry is a redness that you can see at a glance and find it is not normal. In some places lumps of pulp of tomatoes are mixed.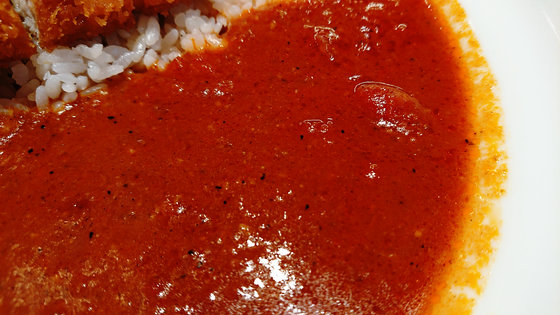 As you can see, the curry has a strong taste of the tomatoes, the acidity of the tomatoes is getting stuck in the mouth first, after the spicy hotness has come late, the acidity and sweetness of the tomato spreads like a mouth full of sense. An impression more like "ministerrone with high viscosity" than "curry". Katsukari is an orthodox existence as one of the variations of curry, but because tomato is intense, it seems that a slight mismatch is born between loos and.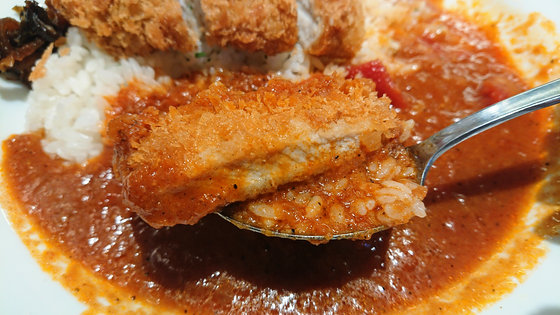 Compared to Tonkatsu, there is also a menu like "Chicken tomato simmered" for chicken breast and impression with high affinity with tomato. If you think that it is curry, you will see a question mark, but if you think "tomato sau slice spicy flavor", the strength of tomato is also convincing.