Amazon Prime members' Twitch Prime ad hiding benefits & 20% off game benefits will be discontinued

by
Bago Games
Twitch,
which provides a platform for live streaming of games, offers a service called '
Twitch Prime
' that allows
Amazon Prime
members to join for free. Such Twitch Prime has reviewed the benefits and announced that it will abolish streaming viewing without ads.
Changes to Twitch Prime – Twitch Blog
https://blog.twitch.tv/changes-to-twitch-prime-a986f0d8c9a9
Twitch Prime is also available to Japanese users and offers free access to games, in-game content, stamps and badges, as well as the ability to
sponsor the Twitch channel
every 30 days. Some of the benefits were 'Hide ads that run before and during live streaming', but Twitch has decided to abolish this ad hiding benefit from September 14, 2018. Did.
Users who signed a one-year or one-month fixed-term contract before September 14, 2018 will be able to watch Twitch without ads until the contract expires. In addition, non-advertising benefits will continue to be available, and services such as game content acquisition and Twitch channel sponsorship will continue to be available.
The reason why we stopped hiding ads on Twitch Prime is that Twitch says, 'Ads are a very important source of support for creators who make games that are delivered on Twitch. Twitch is a mutual benefit for creators and viewers. We decided to eliminate the hiding of ads in order to remain an interactive community platform that we can get. '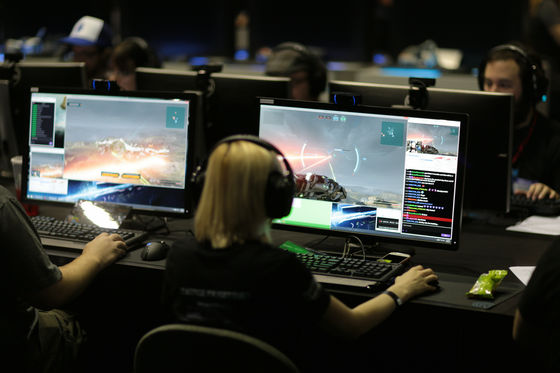 by Support PDX

In addition, users who do not want to display ads when watching streaming can continue to not display ads by registering for a paid plan of Twitch called ' Twitch Turbo '. Twitch Turbo is not affiliated with Amazon Prime, so users who are members of Amazon Prime and are using Twitch Prime will also need to register again.

In addition, as an Amazon Prime benefit in the United States, there was a thing that ' 20% off will be applied for purchasing new games within 2 weeks from the launch and pre-ordering games ', but this benefit is also August 28, 2018 It will be abolished from the day . In the future, it will be changed to the privilege that 'when an Amazon Prime member in the United States places a pre-order for the game, the promotion credit of 10 dollars (about 1100 yen) can be received with the member's Amazon account'. Amazon Prime members in Japan are not given the 20% off benefit, so there are no plans to give them the $ 10 promotional credit that will be given when they purchase the game.