I went to 'Darjeeling' special shop specializing in royalty and different space tea & Indian cuisine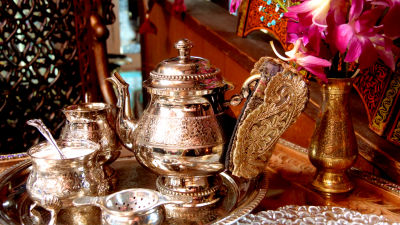 " Darjeeling " at Tokyo Nippori, which provides not only Indian cuisine but also a wealth of kinds of tea, is a shop featuring a different space spreading as decorations step into tremendous steps, while also cooking. As I could be in the mood of a royal family in India without being in Japan, I actually went to Darjeeling and had a tea time if it was a cafe.

Darjeeling Nippori store 【Official】
https://akr4118853167.owst.jp/

Darjeeling - Arakawa-ku, Tokyo - Indian Restaurant | Facebook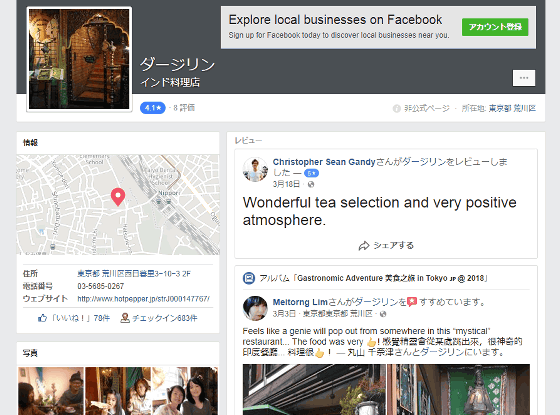 The address of Darjeeling is "3 - chome Nishi - Nippori Arakawa - ku Tokyo 3 - chome 3 - 3" and it is a distance of 3 minutes on foot from JR Nippori Station.


The shop front is like this. From the entrance, the atmosphere of a foreign country is pouring in.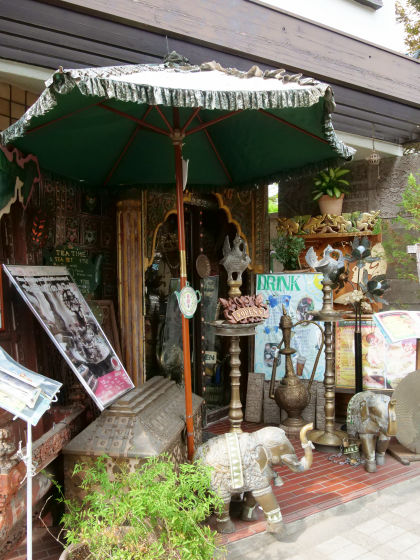 "OPEN" tags and store signs are also exotic.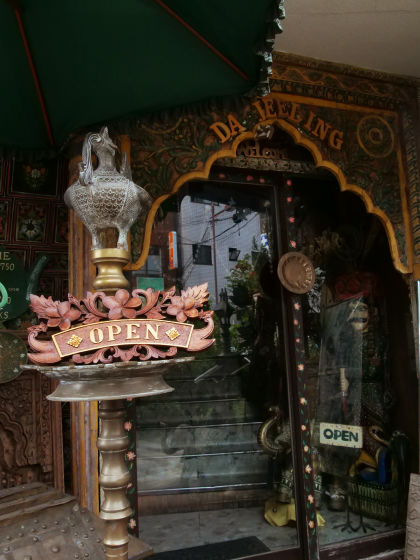 Go up the stairs ... ....



When entering the shop it is like this.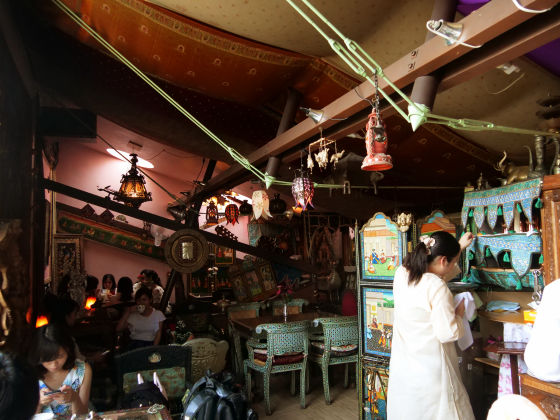 The window seat where the cushions are lined up is an image that rich Indian people seems to be relaxing in the movies.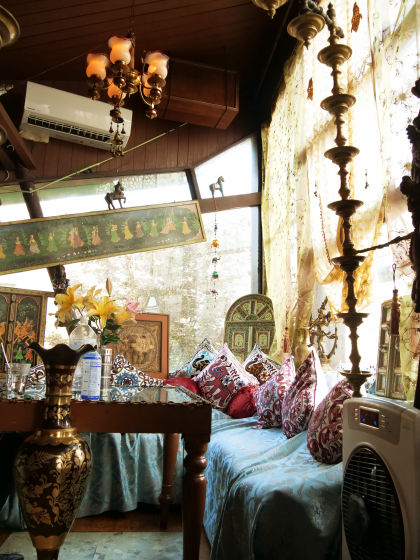 The suspended lights are designed one by one.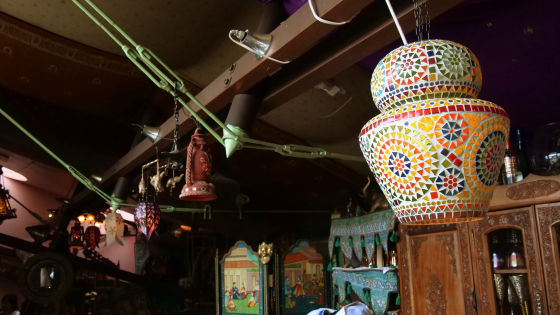 Proceed to the back of the store ......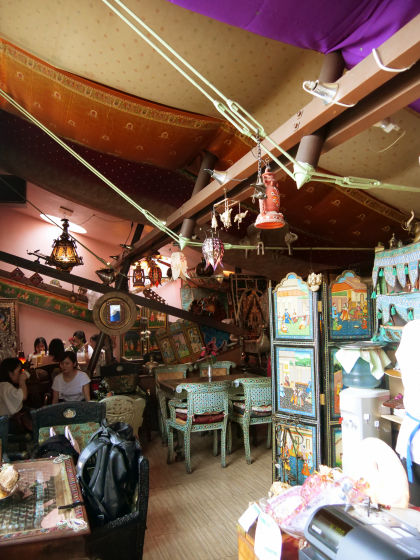 It was this seat that was guided.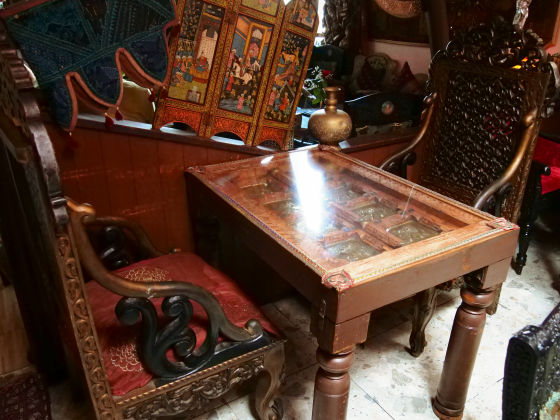 Every place in the shop can be seen by moving the following 360 ° image around, you can understand its different space.

Post from RICOH THETA. - Spherical Image - RICOH THETA
There were no flowers! So, after a while the clerk brought us flowers.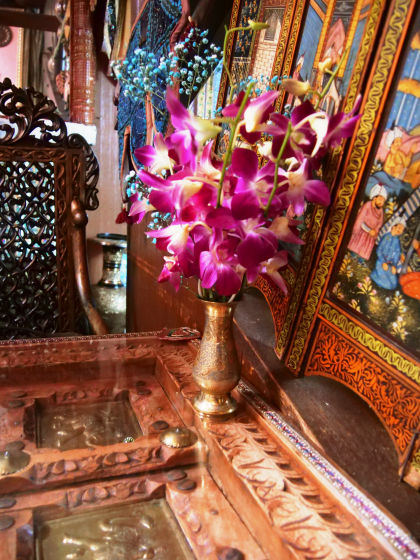 As a tea specialty shop, samples of tea leaves were delivered with the menu.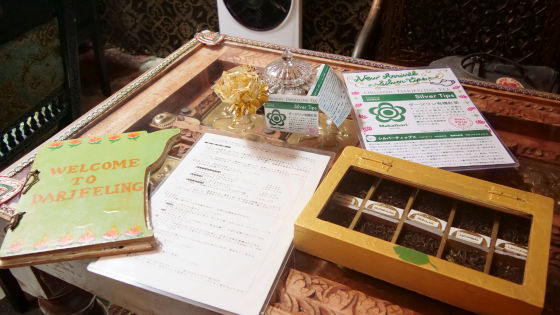 There are 10 types of samples of tea leaves in total. You can choose what tea leaves are actually in place and choose tea while scenting it.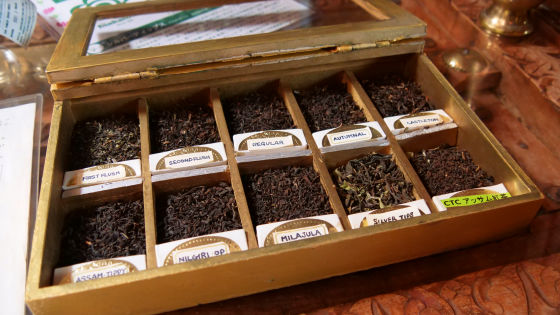 We also received instructions on the "quality season" when good quality tea leaves are harvested and the "grade" representing the size and appearance of tea leaves. It seems that it shows high quality / low quality when you hear "grade", it seems not to have any relation with quality.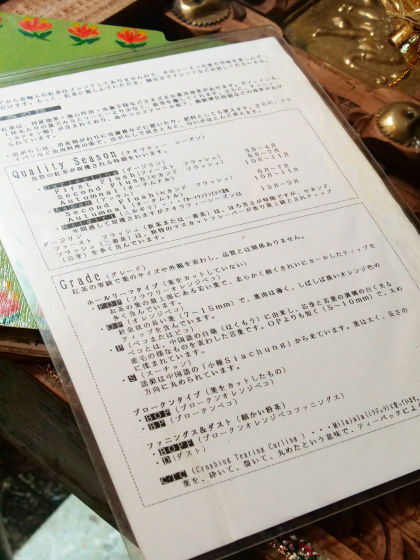 Illustrations with explanations ......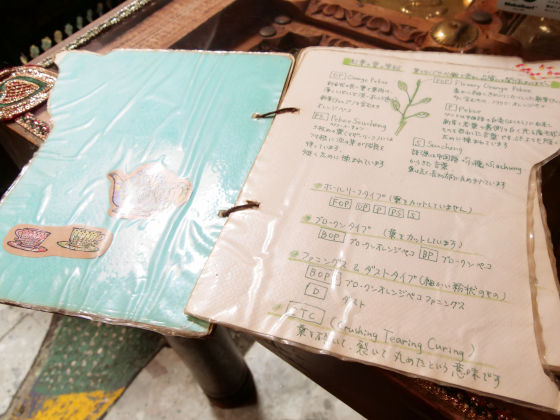 Menu with explanation of price and tea leaves. Even Darjeeling alone has "Queen Elizabeth Castleton", "First Flash", "Second Flash", "Autumn Null" and "Regular".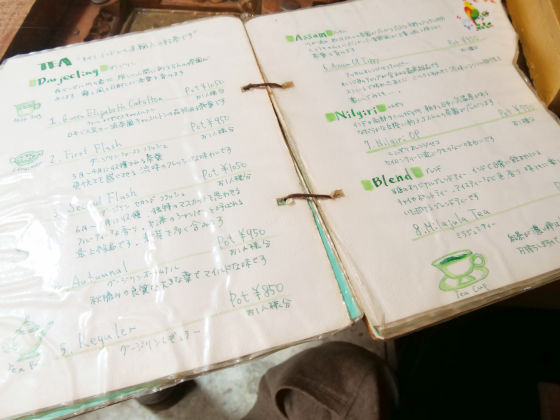 In addition to the above, a sample & description of Darjeeling Organic Tea is also available. This is offered in a pot, and the price seems to be 2000 yen.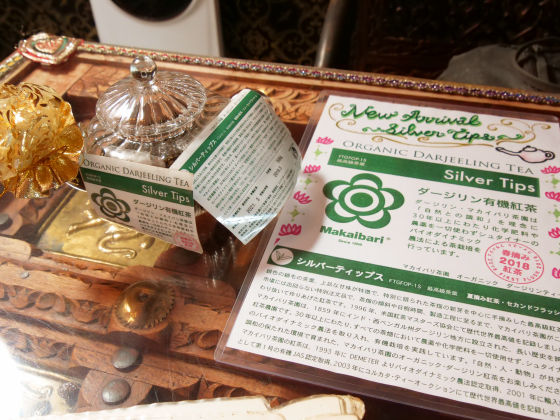 As I did not understand what it was, I asked the clerk "What is the recommendation?" I asked Darjeeling 's first flash (950 yen including tax). So, we ordered the first flash provided in the pot and the sweets "Hulk (300 yen)" separately.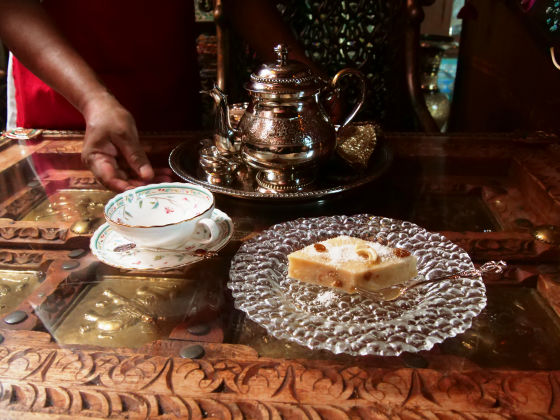 Along with the arrival of tea, I was told that "After 30 seconds you should drink!" So I will wait a while. It seems that Darjeeling 's steaming time is about two to three minutes, so it may already have been a minute and a half.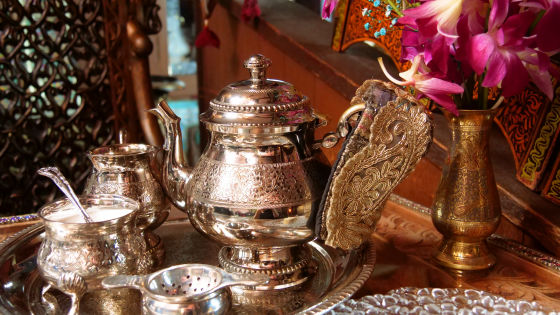 After 30 seconds, I used a tea strainer, but a little tea leaves flowed into the cup. Maybe this is the real atmosphere! I will drink without worrying about.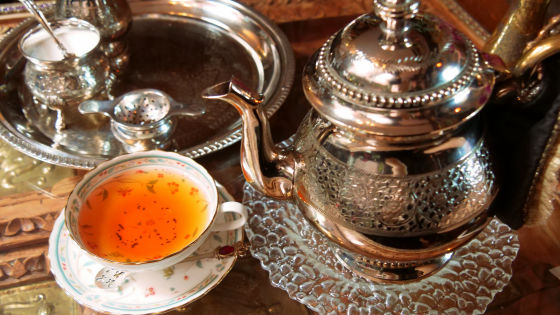 When you drink a bite, a gorgeous smell sweeps through your nose fluffily. Usually I poured hot water into the tea pack, especially when I did not measure time and drink milk when the color became dark, I was doing a drunk drink, so I was concerned with special "fragrance" Although it was not, I was convinced that Darjeeling is said to be "the tea world champagne" at the moment of drinking this tea. Because I do not have much time, I do not have any astringent taste, which is different from the image of tea that I usually have, it is a feeling that "a very delicious fragrant drink".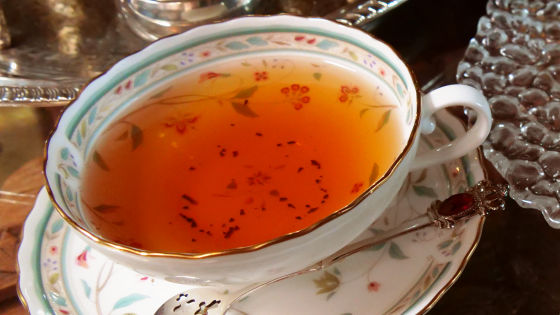 Hulk arrived together with the tea, so I will eat it.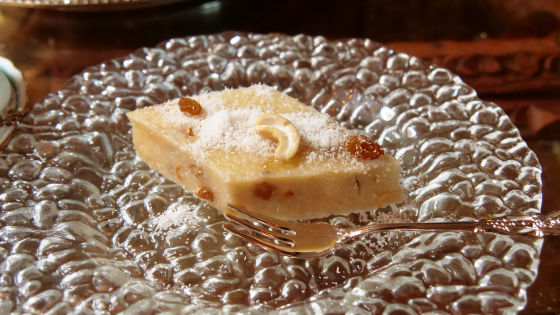 With a little dusty rice cake texture, I feel the scent of spices such as cardamon in milkyness. Nuts, raisins, coconuts are accented, sweets with moderate claims that are not too sweet, often cooked with the leading tea.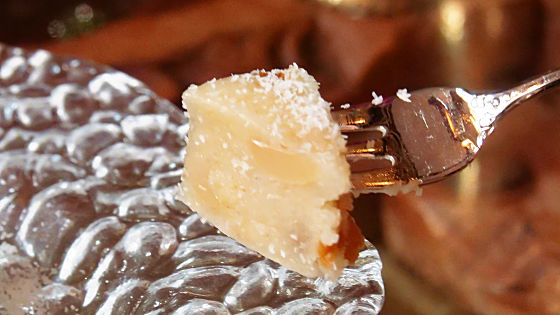 As time goes by astringent, add milk. By the mellowness of Azumi and milk, I approached the image of "tea" than the first cup.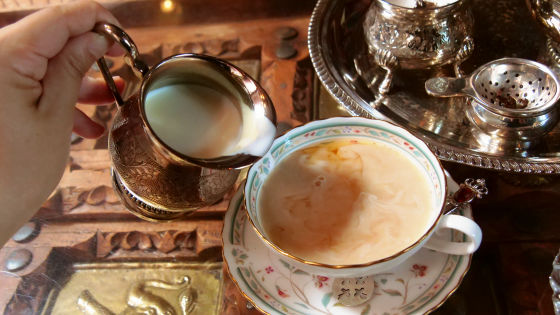 Since raising the face spreads out this sort of thing, I feel like "Is this the royal house of India?"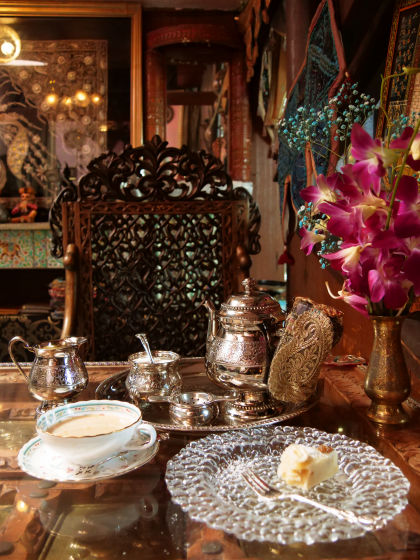 Other than that, there are 3 people seating like this ....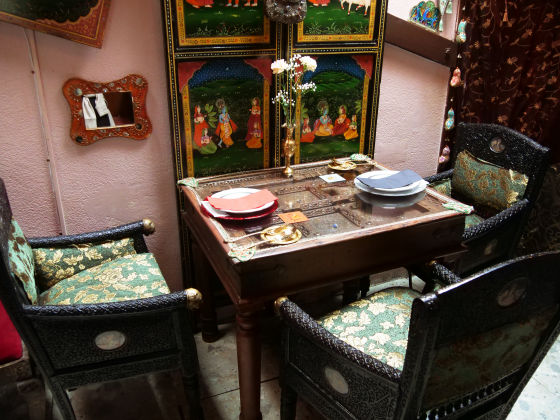 There are also five-seat table seats. Desks and chairs are designed differently, so you can enjoy just watching.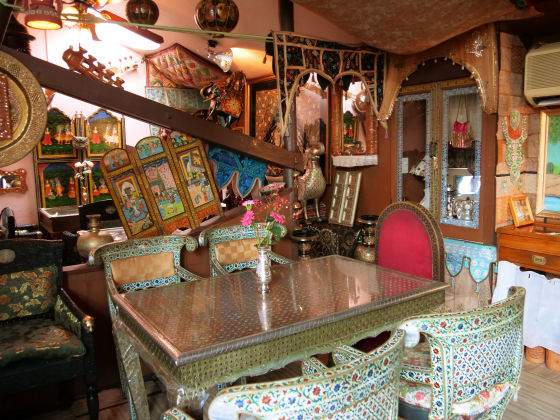 It is a sofa seat that everyone can be excited about.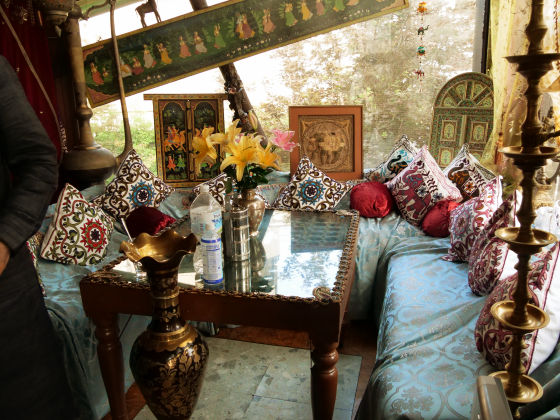 A decorative item is stuffed all in one space.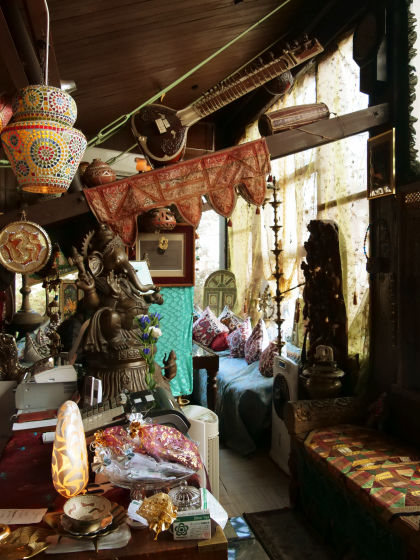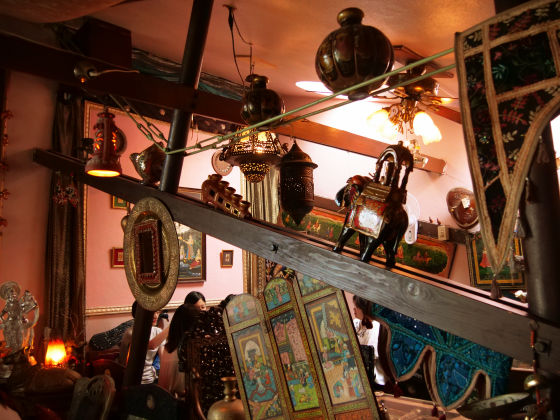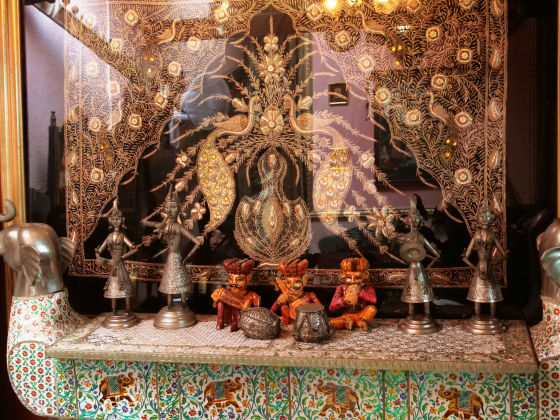 The floor tiles are peeling ... ... I thought that there were exotic birds drawn.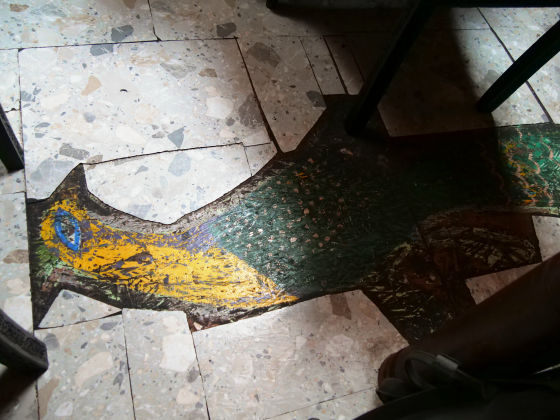 Because Darjeeling is a specialty shop of Indian cuisine and tea, of course, Indian cuisine lunch and dinner are also offered. Business hours are from 11 o'clock to 23 o'clock and the tea time has been from 15 o'clock.