I tried Seven's 'Mobi Moron Melon' packed in Hokkaido melon juice-filled cream in a pompeyon fabric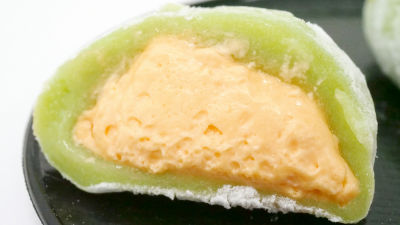 A Japanese sweet " Mottomoro Melon " packed plenty of whipped cream with melon juice syrup made in Hokkaido in Daifuku's rich cotton fabric has appeared on September 7, 2018 (Tue) in Seven - Eleven. I tried Daifuku like red meat melon with a green sticky fabric and an orange cream.

Mobiro Melon - Seven - Eleven - Nearby and convenient ~
http://www.sej.co.jp/i/item/210100110141.html

Omni 7 - Seven - Eleven Delivery Service Seven Mir | Momoko Melon Delivery
https://7-11net.omni7.jp/detail/110288

"Tonomoro Melon" (100 yen including tax) is a sweet and eclectic sweetness that appeared in the sweet "Mobiroto" series wrapped in fabric with a creamy cream.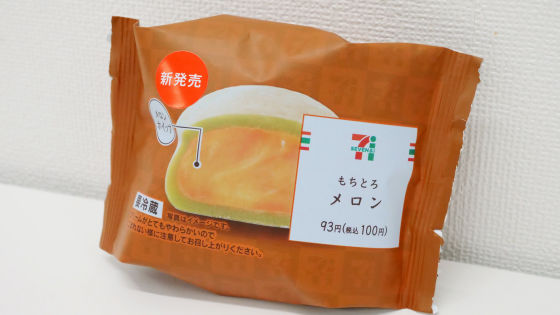 There is a note in the package and the cream is so soft that you should be careful not to spill when eating.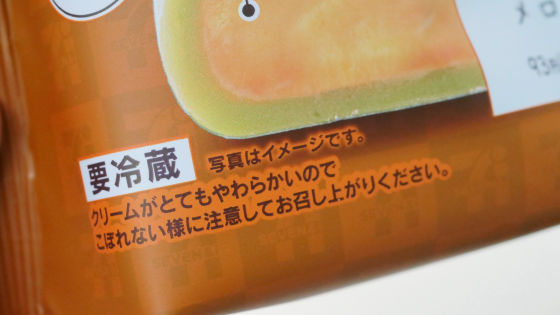 Raw materials include "rice flour" and "syrup with melon juice".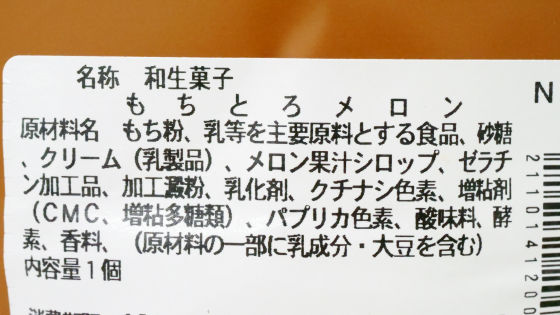 Heat quantity per package is 133 kcal, carbohydrate is 18.5 g.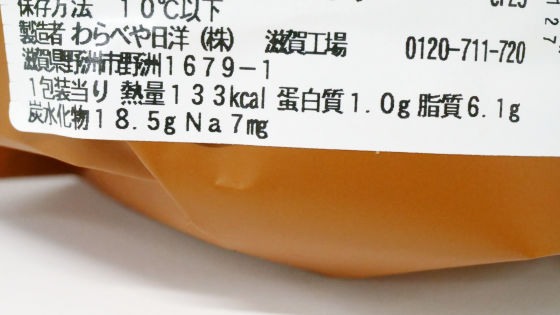 In the bag, there is a melon melon which entered the plastic tray.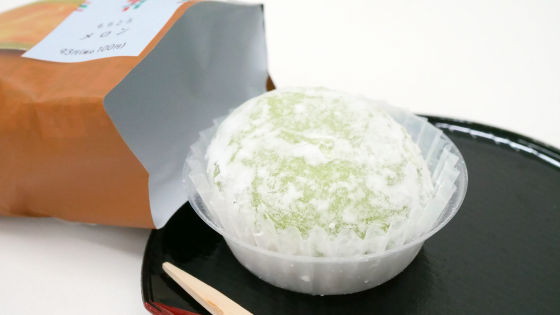 When I moved it to a plate, it looked like this. The mochi fabric is green as a whole.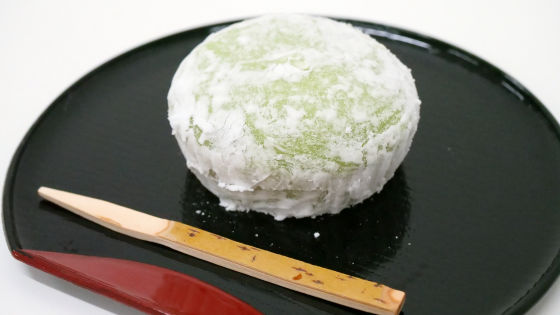 The diameter is about 6 cm, the height is about 3 cm, the expiration date is about 4 days.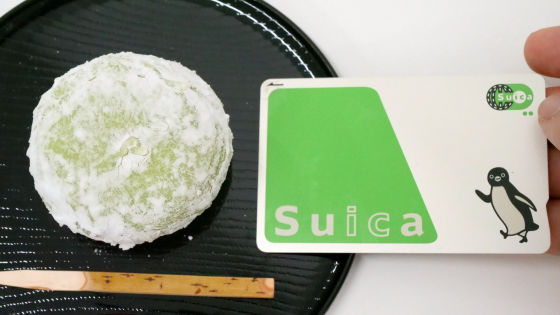 When you cut it, plenty of orange whipped cream is included. Syrup containing melon juice from Hokkaido is included in the material of the cream. It expresses the leather and pulp of red meat melon with the outer green fabric and the inner orange whipped cream.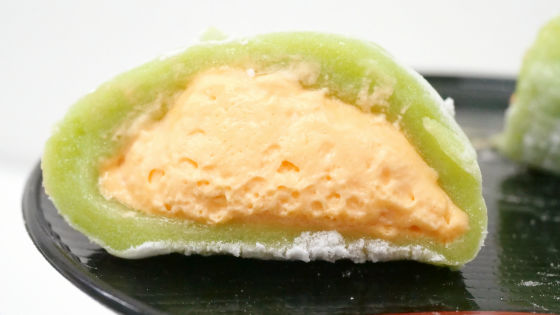 It lifts, it feels cold and pompy. If you make a mistake in grasping, the whipped cream inside seems to be spilling from the hand. When I try to eat it, whipped cream has soft sweetness. There is melon fragrance, it is creamy texture. Rice cake has stickiness, but seasoning is almost nothing. However, the texture melting and disappearing at the moment you put it in your mouth is comfortable. As for the whipped cream, the sweetness disappears with the scent of the melon, so Momoi Melon was finished in a sweet Japanese sweetness that is creamy but refreshing.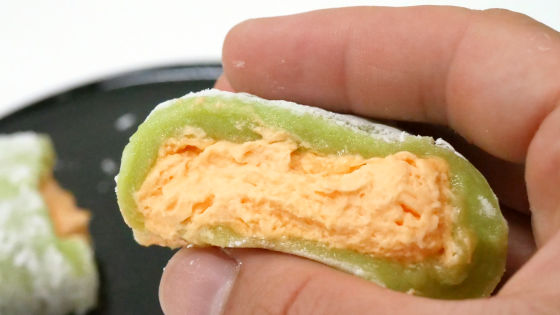 "Tonomoto Melon" can be purchased in Seven - Eleven nationwide except for Hokkaido.