It is reported that Huawei will withdraw completely from the American market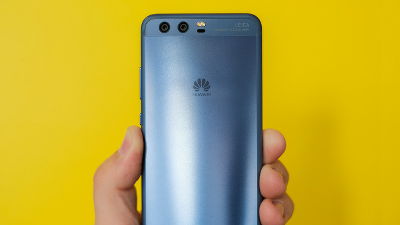 by Kārlis Dambrāns

China's Huawei who danced in second place in the world by surpassing Apple with the share of smartphone will totally withdraw from the American market, Korean IT news media etnews reports.

화마이 beauty 사랑소 전면 철수 한다 - 전자 신문
http://www.etnews.com/20180803000311

People who serve as secretary of state intelligence agencies such as FBI · CIA · NSA warned that "American citizens should not use Huawei's products and services", then the Federal Communications Commission of America He made a similar call and showed moves to shut out Huawei products from the American market.

"Do not use Huawei smartphone" and intelligence agency secretary such as FBI, CIA, NSA warn - GIGAZINE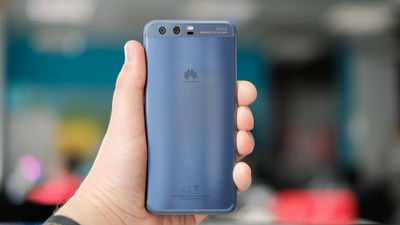 Huawei, which had been terminating contracts with major telecom carriers AT & T and Verizon due to pressures from the American authorities, has finally decided to abandon business development in the American market and to make a decision to withdraw completely from the market, etnews reports .

According to information independently obtained by etnews, "Huawei is planning to withdraw all three offices in the United States of America" ​​and its cause is "successive pressure from the US government and parliament". A cell phone official said, "I know that Huawei was preparing for three to four months in advance to withdraw its office located in the United States," and added, "In fact, I heard that the mobile business is in an interrupted state. " According to the information that etnews got from officials working at Huawei in Korea, the withdrawal from the American market is "decisions made by the headquarters".

Before withdrawing from the American market, Huawei has dismissed Vice President, Bill Plummer, who was in charge of foreign operations at the Washington office in the beginning of 2018. Mr. Plummer has served as an official of the foreign affairs department in the United States since 1990 and since he worked in Nokia, he worked at Huawei since July 2010. In fact, he was a person who had served as a bridge between Huawei and the US government, and it seems that he decided to dismiss Pramer by deciding to withdraw from the American market.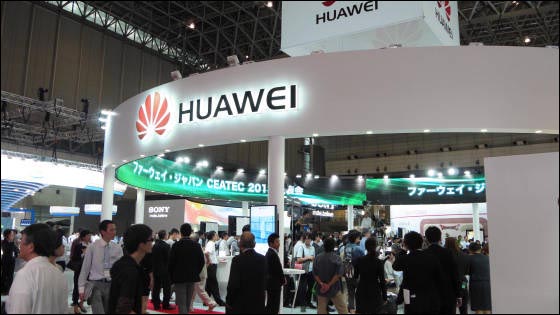 In addition, etnews Huawei's withdrawal of the American market leads to the solution of the security problem of the fifth generation mobile communication system (5G) related equipment in the US in the short term, by the market such as Asia, Europe and Africa It will be possible to concentrate investment. From a long-term point of view, it is said that it can be regarded as "adjusting the speed to capture the American market" and Huawei's American market can not be ignored, so the United States and China Etnews speculates that after planning to re-enter the US market after improving the trade friction that is occurring between the two countries.

Huawei also withdrew temporarily from the American market in 2013 as well.

Communications equipment manufacturer Huawei announced withdrawal from the American market - GIGAZINE