A new case of a new AirPods that supports wireless charging can be found in iOS 12 beta 5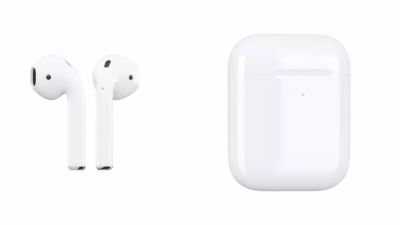 iOS 12 beta version " iOS 12 beta 5 " was released on July 31, 2018. In this beta version, it seems that it contains images of a new AirPods that can be wirelessly charged in a special case to correspond to the wireless charging mat " AirPower " announced at the same time as iPhone X.

iOS 12 beta 5 includes new shots of AirPods wireless charging case for AirPower ahead of release | 9to5Mac
https://9to5mac.com/2018/07/30/ios-12-beta-5-new-airpods-ui/

Apple's wireless earphone "AirPods" released in December 2016 can charge the battery by storing it in a special case. This special case can be recharged with a Lightning cable that charges an iPhone etc. However, there is no LED indicator etc. on the outside of the case, and to check whether it can charge, open the lid of the case and open You had to look at the LED indicator or check the battery level of the case with the pairing iPhone screen.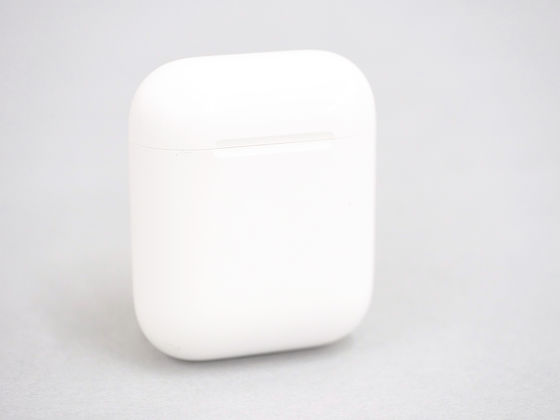 Although it is a new type of AirPods that was able to wirelessly charge a special case which is expected to appear in accordance with the appearance of AirPower, from the image that it was found out of iOS 12 beta 5, it shows the state of charge outside the special case It is clear that LED indicator is attached.

This is the image. Although it is rather hard to understand, there is a small point at the bottom of the case lid, which is like an LED indicator showing charging status.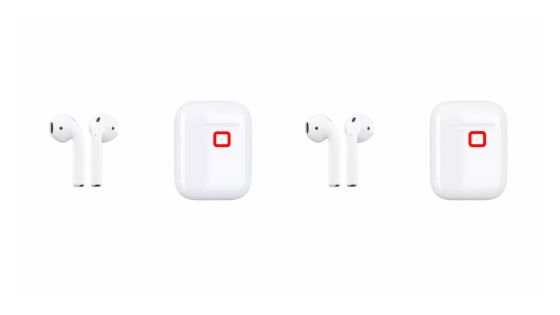 The image that is found is that the LED indicator shines orange and green, and it seems to indicate whether the special case is charging or the charging is over.

According to the analysis, the new AirPods is described as "AirPods 1.2" for model identification, and the existing model is written as "AirPods 1.1". Furthermore, it is unknown whether Apple will sell a special case that supports wireless charging in a case alone, so that existing AirPods users will be able to exchange only cases with new ones.

Although it is AirPower whose release has been delayed since the announcement in 2017, in June 2018 Bloomberg reported that "Production is delayed due to supply chain challenges," reported on the appearance around September 2018 .