Sticking to the power and detail of 3DCG modeling strongly and keeps an impression Wonder Showcase The 35th term elected work Summary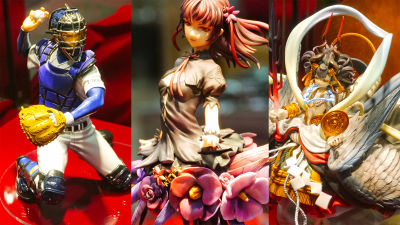 In Japan's largest garage kit Event Wonder Festival (One Festival ), a special label called Wonder Showcase is prepared for the purpose of "fostering and prospering young artists". Three works of "One Festival 2018 [summer]" Kazuya Miyuki "," Tendido "and" Flower Secret "are elected in the 35th term of Wonder Showcase.


The 35th term "Wonder Showcase" artists & presentation work was announced today. For details, please click here → https://t.co/NQlxZ43ySx # One festival pic.twitter.com/sPad8QHDWp

- 【Official】 Kaiyodo (@ kaiyodo_PR) June 25, 2018

I came to Wonder Showcase.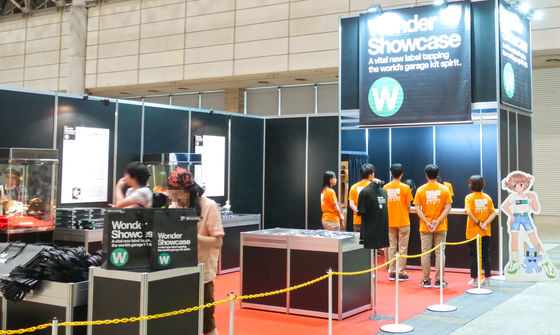 The first work is the work of WSC # 093 oguse . From " Diamond A ", "Miyuki Kazuya".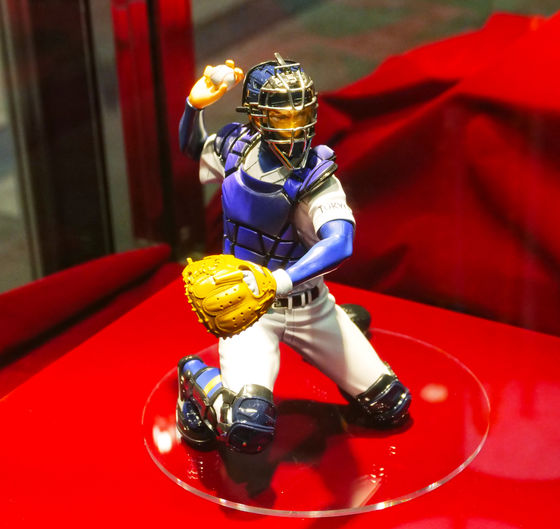 The pose of the character is reproduced in the scene just before knocking down and throwing the ball to the second base to stop the theft. It has been created as if cutting out one frame of the scene which is actually moving, and it has become a wonderful finish to the extent that "It feels like it will start moving as it is."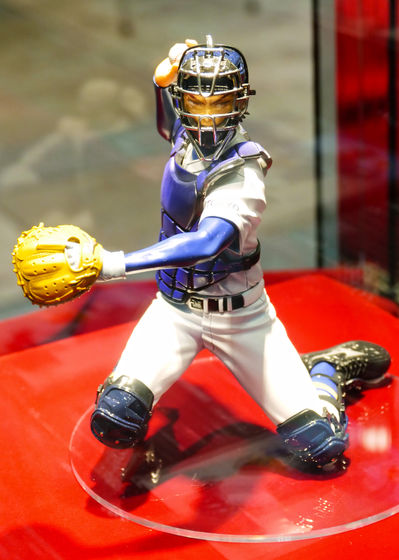 Movement of the lower part of the body when throwing the ball has also been reproduced very finely, wrinkles of uniforms that can be done when putting a force on the foot are reproduced tightly.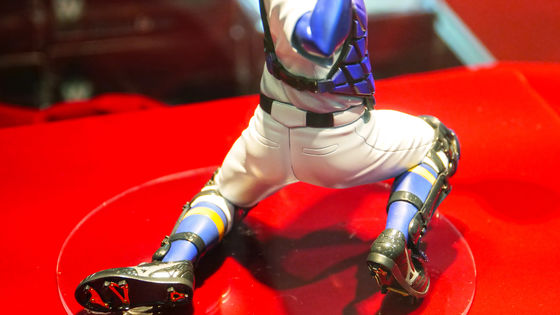 Ogage is working for a game production company and he is in charge of character modeling work. Ogashi said that she participated in one festival from the thought that "I want to make something touches the reality, not just in the monitor", I heard that he finished this quality stuff. Even on page 13 of the one-fest catalog, "fundamentally different from the" cross-border group "analog modeler from the game industry accompanying wave of digitalization attention to qualities! It is written so that it is written.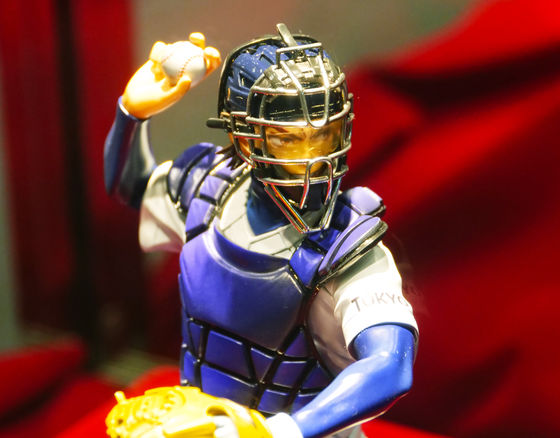 The garage kit of Miyuki Kazuya is limited to 40 pieces for one festival venue sale, 13,000 yen including tax, general selling price after one festure is 10,500 yen without tax.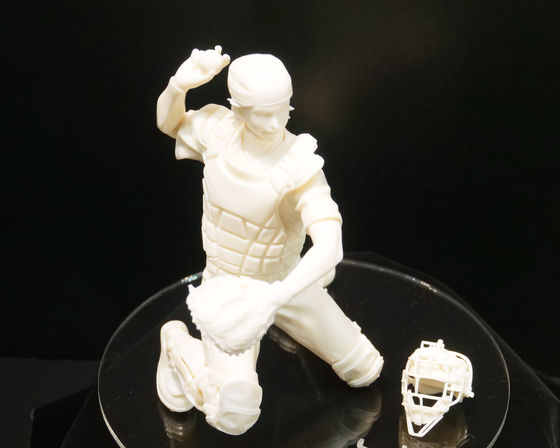 The second work is "Tendoryu" produced by WSC # 094 cookie grass .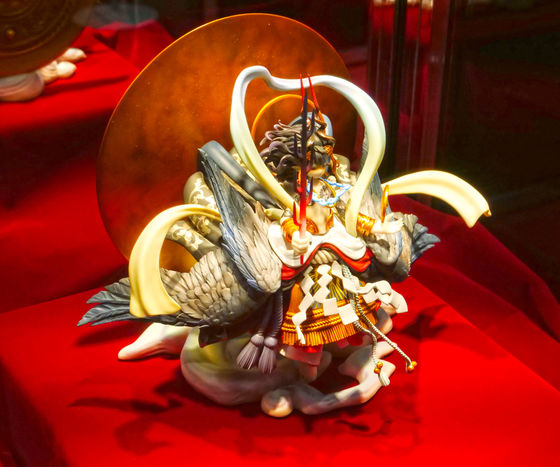 Tenshi is a female character wearing clothes like twelve, and the wings that are tailored to detail are impressive. It is said that this work was made from an illustration, and I am just astonished by the modeling power to finish things from two dimensional illustrations. It is digital modeling making full use of ZBrush .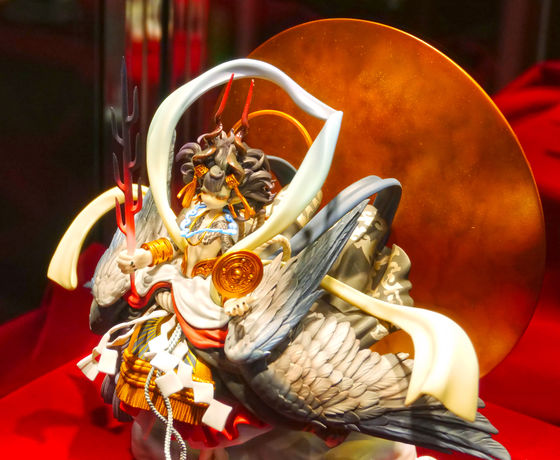 The Taiwanese cookie grass who made this work studied Japanese fiercely because of "I want to learn figure figurative in Japan". After that, Mr. Cookie who studied "figurative model" at Osaka's vocational school has never returned to Taiwan, and has a strange career to take on the figure figurative work in Japan.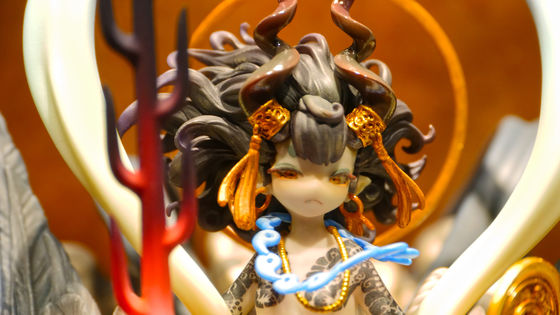 Mr. Tendou is limited to 20 pieces for one festival venue, tax included 39,000 yen. The general selling price is 44,000 yen.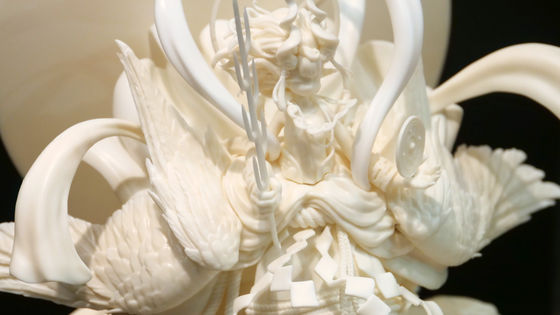 The third work is "Flower Secret" by WSC # 95 Jim .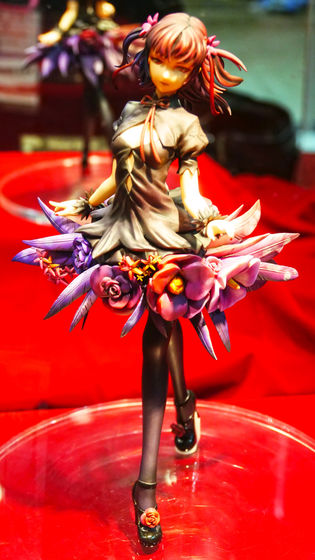 In this work, skirts decorated with various flowers are impressive, and they are drawn into that detail.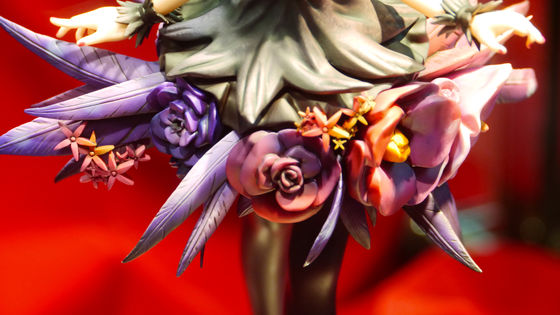 "Flower Secret" is a work drawn by Mr. redjuice of illustrator. Originally I had only one illustration, but it seems that the fact that Jim made a model with depth was selected as a wonder showcase this time. Person's background also changed, and although he was a full-time instructor / part-time instructor of mathematics at junior high school and high school, he was introduced to a figure developer company from his acquaintance and got a job. In addition, the starting point of this election is a mail of "self-recommendation", a part of the e-mail is described on the 13th page of the one-fest catalog, and it is a name sentence which the strength of feeling is transmitted.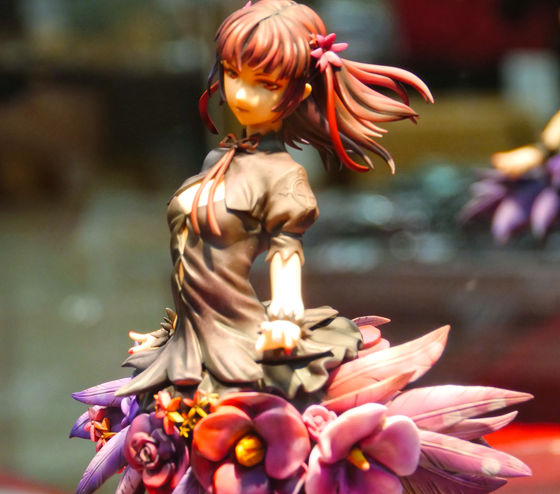 "Flower Secret" is limited to 40 pieces for one festival venue sales and tax included 15,000 yen. The general selling price is 18,000 yen including tax.