Senate asserts to completely eliminate Flash content from government website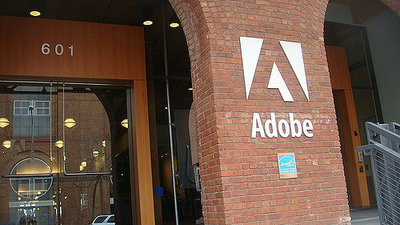 by Antonio Fucito

For the " Flash " that Adobe has announced the end of development and distribution at the end of 2020, mail to the National Institute of Standards and Technology (NIST), National Security (NIST), National Security Research Institute (NIST), Democratic Party of Senator Ron Weiden to remove all from the government's website Safety Agency (NSA), Department of Homeland Security (DHS).

Wyden Flash
http://www.documentcloud.org/documents/4618332-Wyden-Flash.html

Senator Asks US Government to Remove Flash From Federal Sites, Computers
https://www.bleepingcomputer.com/news/government/senator-asks-us-government-to-remove-flash-from-federal-sites-computers/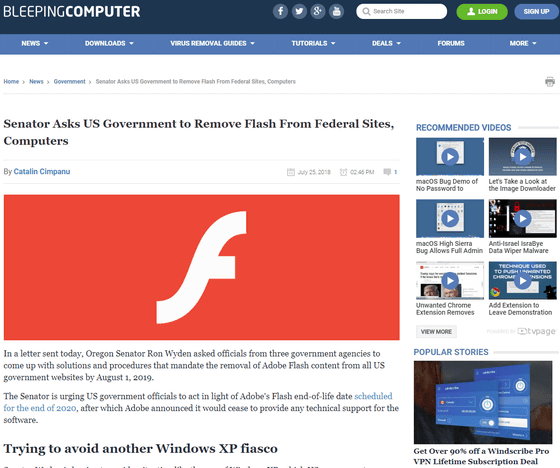 Wyen 's assertions are roughly divided into three. The first one is to order government agencies within 60 days not to develop new Flash content on any government website. The second is to request government agencies to remove Flash content from the website by August 1, 2019. The third is to create a pilot version of the program to remove Flash by March 1, 2019 and distribute it to all government agencies by August 1, 2019.

Since development and distribution stopped in 2020 does not mean that the Flash content will not be usable at that moment, it seems that the claim of Wyiden is somewhat too extreme, but Lyden's delegate is a dancer at Windows XP I am concerned about it.

"When it is Windows XP" means that the government does not aggressively migrate the environment even as the support of Windows XP approaches, resulting in Microsoft paying millions of dollars for support costs I will point it.

Regarding Flash, security problems are frequently pointed out, such as violent vulnerabilities that can be hijacked by PCs, and US-CERT , a security organization under DHS, issued a warning against the use of Flash as of 2010 Was issued.

Wyiden is a member of the Senate Information Committee who pointed out that the suspicion that Russia is involved in the 2016 US presidential election needs to investigate the money relationship with Mr. Trump . It seems that the movement of the government is always looking tough.
in Note, Posted by logc_nt