I tried to taste the spicy chicken Taiwan at the cup ramen with the specialty of 'Noodle Warriors' who became the champion in the strongest next-generation ramen-decided match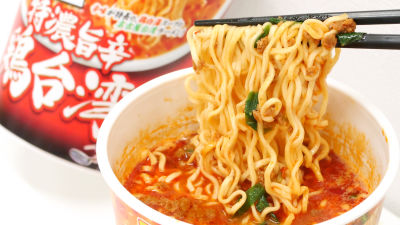 Cup noodles Oriental fishery " Noodle Warrior Specialty Shochu Taiwan " supervised by Fukushima · Nihonmatsu popular ramen shop " Noodle Warriors " has appeared in Lawson precedence since July 24, 2018 (Tuesday). I tried the taste of a popular shop that made the pungent taste of red pepper and rice oil into a soup with delicious chicken white water base.

A tie-up product with Fukushima's representative queue shop "Noodle Warriors" appeared! Lawson's famous series! | Lawson Research Institute
http://www.lawson.co.jp/lab/tsuushin/art/1337974_4659.html

Toyo Sewage Noodle Waste Wakasa Specialty Shochu Taiwan 【Lawson Early Items】 | Lawson
http://www.lawson.co.jp/recommend/original/detail/1337755_1996.html


It is on sale at LAWSON in the whole country from tomorrow! !
Thank you! !

Wakamura head office shop owner Kazuhiro Yamamoto supervised "Specialty Shochu Taiwan" pic.twitter.com/VItyZezPEI

- Noodle Warriors Wakamatsura Soka Branch Tohoku Rokusho (@ touhokurokkendo) July 22, 2018

"Noodle Warrior Senon Shinoni Shiken Taiwan" (216 yen including tax) is a ramen that appeared from the concept of "Lawson's famous store series" with the concept of "enjoying the taste of a famous store easily in a cup ramen". It is based on Yahoo! competing for the novelty ramen taste! Ramen noodle shochu yumite 's special "Shinoni Shiken Taiwan" ramen which ranked No. 1 in the contest " The 8th strongest next-generation ramen determination game! "



Special oil of separate attachment is attached on top of lid, add this after pouring hot water.



Looking at the raw material, it seems that seasoned chicken with ground meat and spatula are included at a moment.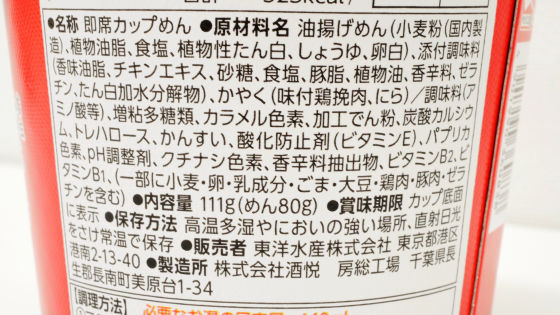 The energy per meal is 523 kcal. A little more than the " noodle making " series, it is about the same as Nissin's " cup noodle big " if it is 111 grams, a little more than the standard vertical type cup noodles, if it is Toyo Fishery Cup Ramen.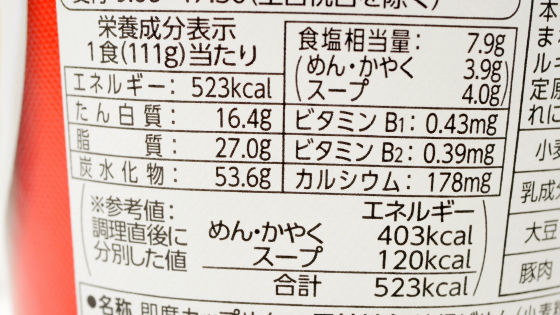 Inside is like this. At first it is not a separate bag.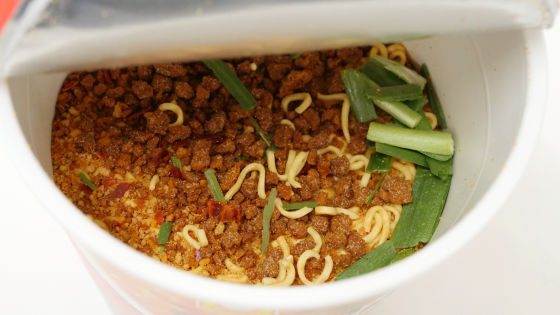 Pour hot water to the inner line ......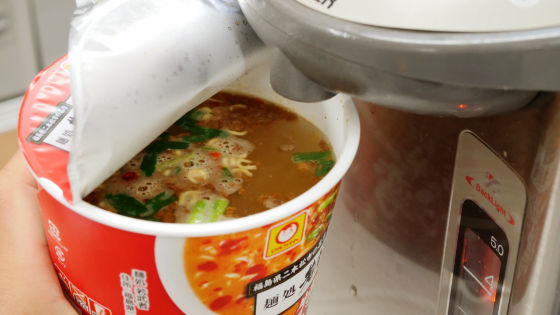 Return the lid and leave it for 2 minutes. There is a scent of 'nigara' which is contained quickly.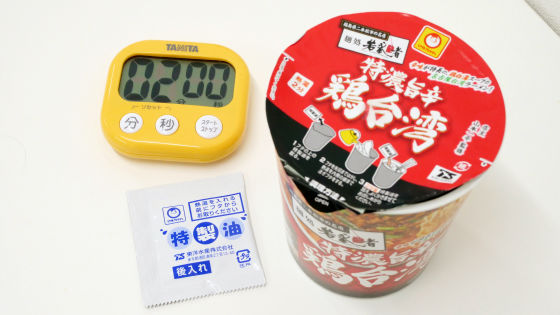 When two minutes passed and the lid was turned over, the quickly "flavored chicken ground meat" sucked hot water and bulged, covering the surface of the soup.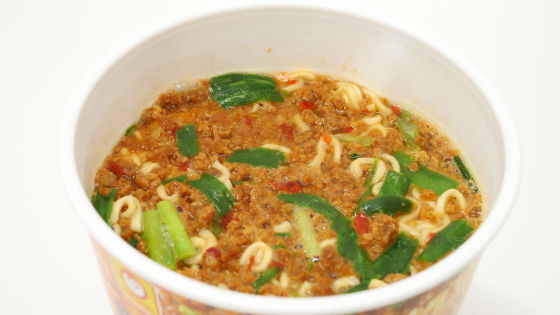 Insert "special oil" as an attachment to finish. I turned red when I opened the bag.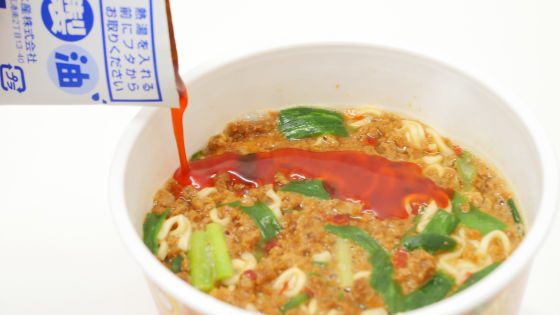 Completion well if done. Chicken white water based soup is dyed red with "special oil" and it looks very spicy.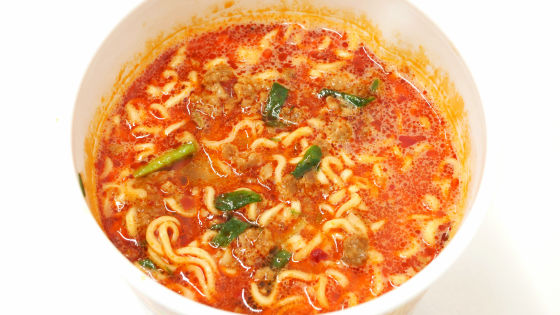 When I tried drinking soup, there was thick and the taste of chicken white water was working and it felt relieved. It feels a little bit of hot pepper but it is not spicy than it looks, and even if you do not have a drink, you can eat it in the mouth without being torn. It is not too salty, it makes me want to drink another soup.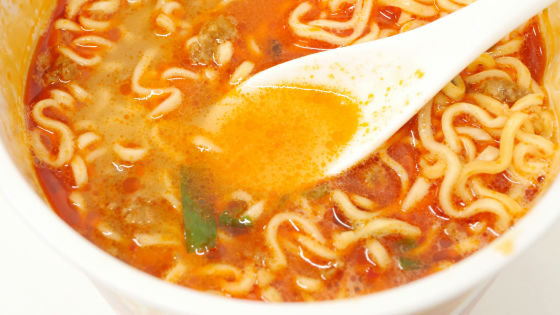 Noodles are soft " fried noodles " crimped noodles. Suddenly, the thick soup became entwined frequently.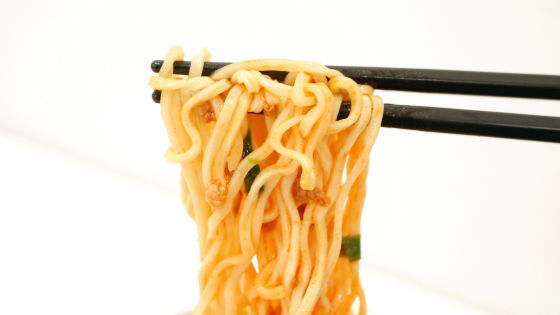 In addition, "Noodle Warrior Special Purge Spiritual Taiwan" is 216 yen including tax. Depending on the area, it is said that sale may end without notice, so please check early if you are interested.