Unauthorized charges via iTunes occur frequently in Asia, Apple starts investigation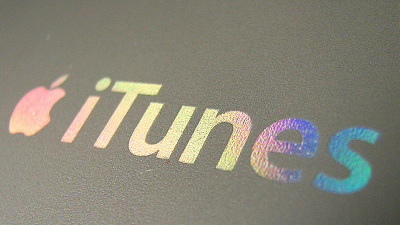 By fdecomite

There are dozens of cases in Asia where transactions that do not actually exist via Apple's iTunes are conducted and unauthorized charges are made on the user's credit card. Apple is investigating this issue.

Apple probing complaints of fraudulent iTunes charges; thousands of dollars deducted from bank accounts, Singapore News & Top Stories - The Straits Times
https://www.straitstimes.com/singapore/apple-looking-into-complaints-of-fraudulent-itunes-charges-thousands-of-dollars-deducted

Apple Singapore looking into fraudulent iTunes charges, dozens of cases reported - Channel NewsAsia
https://www.channelnewsasia.com/news/singapore/apple-fraudulent-itunes-charges-dozens-of-cases-singapore-10551110

Media News such as Channel NewsAsia reported that unauthorized charges via iTunes are frequent in Singapore. It has been revealed that for at least 50 users' credit cards and bank accounts, unauthorized charges were made as transactions in iTunes that do not actually exist.

According to the explanation of a woman actually damaged, it was said that an unknown claim was made to the HSBC credit card owned by himself one day. The woman noticed this case seems to be because an SMS notifying that the credit card usage frame from HSBC to the mobile phone is about 30% remaining is sent. The woman quickly contacted the customer center to check the amount charged and grasp the fact that a large amount of illegal claim was being made.

Many of the fraudulent claims this time is that there is a certain amount of claims being made several times. The woman's account, 25-year-old Chen E. Lin, has been charged 27 times for Singapore dollar (about 13,000 yen) as follows, totaling approximately 4400 Singapore dollars It was 360,000 yen) that he had climbed. DBS Bank, who had an account with Mr. Chen, grasped this matter and deleted all unauthorized charges.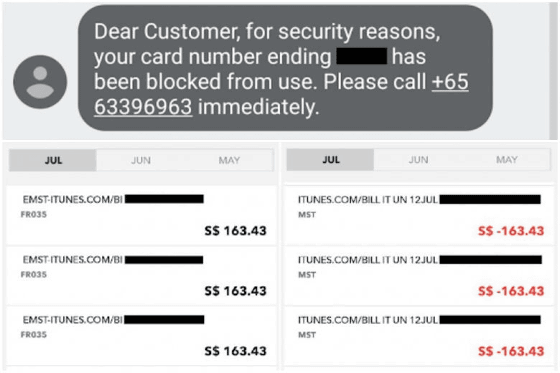 Six dollars (about 9000 yen) of 112.03 Singapore dollars (about 9000 yen) has been made in the account of Mr. Deepan · Chakkarabati who has an account at the same DBS bank, temporarily exceeding the limit amount, credit card It is said that it became a state where we could not use it.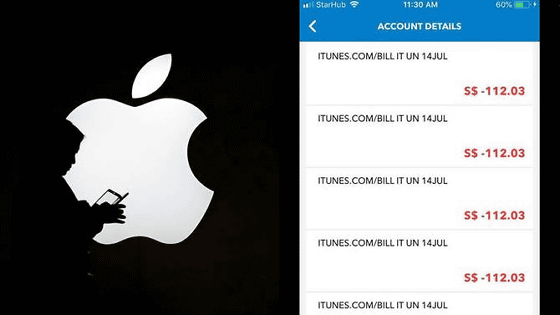 According to Overseas Chinese Bank based in Singapore (OCBC: Overseas Chinese Bank), 58 cases of the same damage have been confirmed only by the customers of the bank, and the actual number of victims including other banks is still larger It is considered to be. According to Mr. Vincent Tan who is the head of the credit card department at OCBC, the bank grasped that 58 non-usual claims had been made in early July and confirmed that it was an unauthorized charge in a later investigation She said that she confirmed it. Measures such as cancellation of claims are being done for customers whose damage has been confirmed.

In Singapore, the first Apple Store in Southeast Asia was opened in May 2017 in the country, Apple was strengthening its efforts in Singapore. Following this, Apple Singapore replied to Channel NewsAsia "Under investigation". Also, if it is confirmed that the request is fraudulent, it means that we are taking measures to cancel the full amount.

Orchard Road - Apple Store - Apple (SG)
https://www.apple.com/sg/retail/orchardroad/