'Star Wars / Clone Wars' New series revival decided, # CloneWarsSaved overflows with joyful voices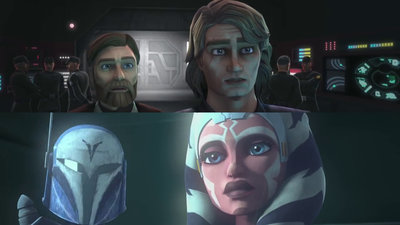 A new series production of 3DCG anime " Star Wars / Clone Wars " was released at San Diego Comiccon , and the trailer was released.

SDCC 2018: Star Wars: The Clone Wars to Return with New Episodes | StarWars.com
https://www.starwars.com/news/sdcc-2018-the-clone-wars-to-return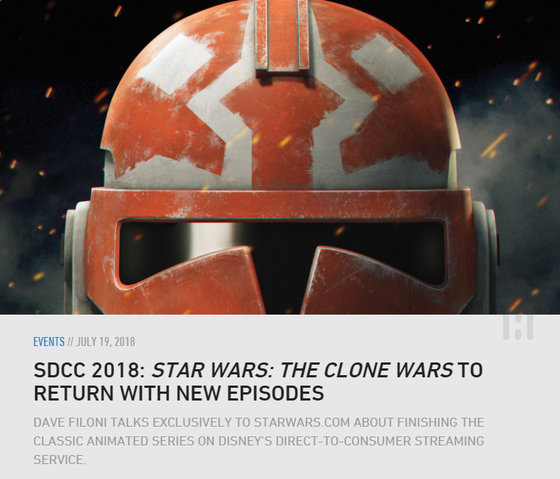 "Clone Wars" is the clone wars fought in the movie "Star Wars Episode 2 / Clone Attack" and "Episode 3 / Revenge of the Sith" for about three years, with Anakin Skywalker and Obi- Works drawn mainly by Asoka Tanoura, a disciple of One Kenobi, Anakin.

Introduction part was released as 3DCG animation movie in 2008, and after that it was developed as a TV series. However, due to Disney's acquisition of Lucasfilm and its deployment, it was discontinued during the season 6 production.

The trailer released was like this.

Star Wars: The Clone Wars Official Trailer - YouTube


Major fleet that seems to be connected to the beginning of "Episode 3 / Revenge of Sith"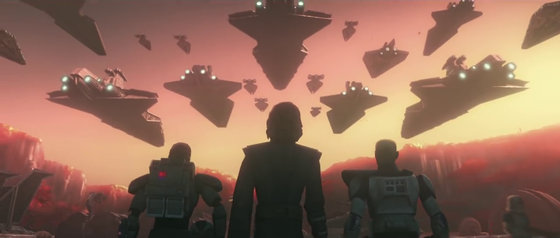 Obi-Wan Kenobi and Anakin Skywalker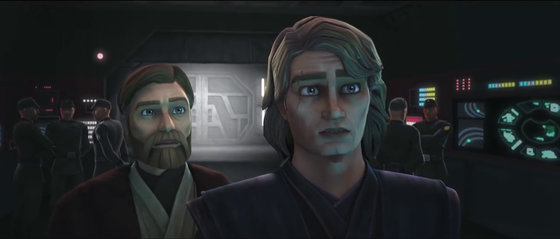 Reunion with Disciple Ahsoka Tano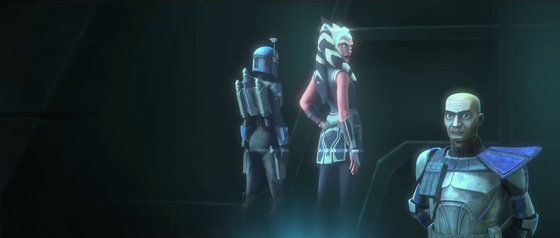 At the end of the trailer, a hash tag called " # CloneWarsSaved " was displayed, and standing ovation went up in the venue.

Standing Ovation Came This After The Crowd Just Learned The Clone Wars Is Coming Back. #CloneWarsSaved # Sdcc18 #StarWars Pic.Twitter.Com/7mNS1N2kNG

- Anthony Breznican (@Breznican) July 19, 2018

Producer Dave Feroni's tweets are flooded with fans reply and RT.

# CloneWarsSaved pic.twitter.com/sV2KC7JfUo

- Dave Filoni (@ dave_filoni) July 19, 2018

James Arnold Taylor of Obi - Wan Kenobi has released an image that conveys the words of appreciation to his fans.

Reaction To The My #Clonewarssaved Thanks Attodave_filoni And Crew. Pic.Twitter.Com/dDAJiun6Wk

- James Arnold Taylor (@ JATactor) July 19, 2018

In February 2018, Disney's CEO Robert Eiger had revealed that there was plans to deliver the Star Wars spin-off new series with Disney's proprietary streaming service, but it was not until 5 years ago that the clone · There were not many people who expected that the continuation of Wars will be delivered.

In Japan, season 1 to season 3 were broadcasted in NHK BS from 2009, season 1 to season 5 were broadcasted in CS · Cartoon network, season 6 was broadcasted in Dlife. Is not this opportunity thing not broadcasted collectively at NHK?