Tennis highest peak stage Wimbledon also has the aftermath of 'Neymar challenge'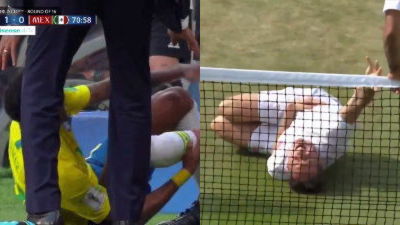 One of the four major international conventions of tennis being held in London, England since June 25, 2018 " Wimbledon Championship " became the yearning place of many tennis players as the world's oldest tennis tournament since 1877 It is. In such Wimbledon, the 2018 FIFA World Cup " Round Namaru Challenge " which was talked about in Russia has been reproduced and is calling a big topic.

Watch a tennis player mercilessly troll Neymar at Wimbledon
https://mashable.com/2018/07/14/neymar-challenge-wimbledon/

2018 FIFA World Cup "Naimaru Challenge" who called a big topic in Russia was supposed to be prevalent all over the world as a result of repeated simulations of Brazilian national football players being prejudiced against being exaggerated during a game thing. The act of managing exaggerated simulation of Neymar players has become a big fashion all over the world.

"Neymar challenge" which manages soccer players who received a foul which became a hot topic in the World Cup is a big fashion worldwide - GIGAZINE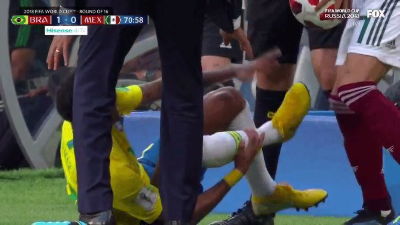 Spanish sports paper Marca uses the simulation of Neymar players to make alphabetical collage images and ...

Crean un abecedario según las caídas de Neymar https://t.co/g4Q3KIJU11 pic.twitter.com/0T9x4lLCL2

- MARCA (@ marca) July 13, 2018

I have created up to "ABC Song".

Un abecedario ... ¡ según las caídas de Neymar con Brasil! - MarcaTV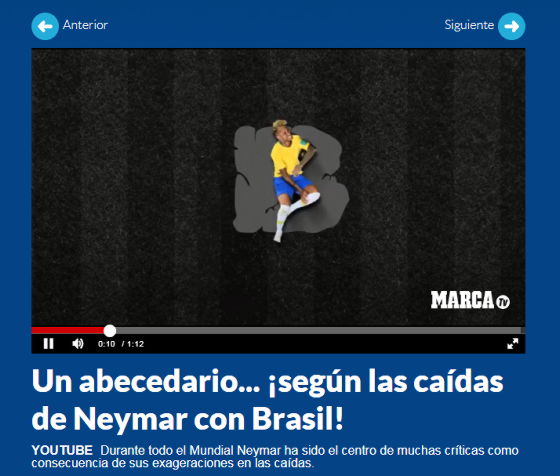 The aftermath of such a Neymar challenge extends not only to the football world but also to the world of tennis. The Neymar challenge was held at the Wimbledon Championship with a senior men's doubles invitation club. When Wimbledon's official Twitter account tweeted as follows, it is a big topic that the Neymar challenge took place in Wimbledon.

Anyone call for a doctor? No, us neither ...

... but Mansour Bahrami still comes to the rescue anyway #Wimbledon pic.twitter.com/QkJVE6Z5WG

- Wimbledon (@Wimbledon) July 12, 2018

The Neymar challenge was performed by Jonas Bjorkmann who was doubling with Todd Woodbridge . Bjorkmann is standing on the net at the back of the coat.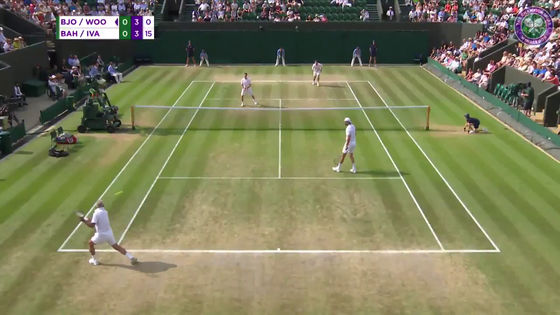 Mansur / Barra Mi player hits a high rising Rob, and the development that Woodbridge strikes a smash continues ... ...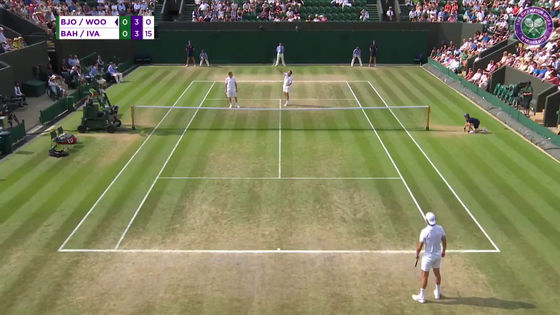 A few times Woodbridge's smash ... ...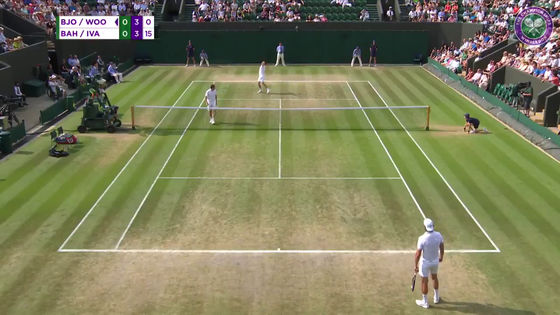 I will hit the back of Bjorkmann directly.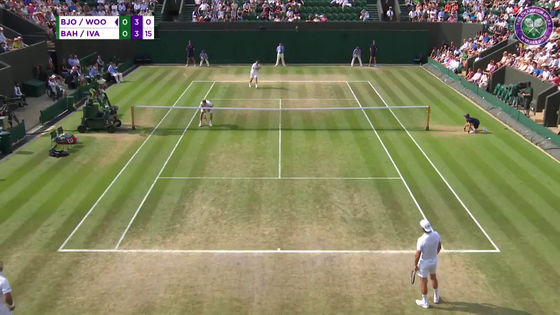 Laughter rises from the venue and Bjorkmann looks backward as well as saying "Hey".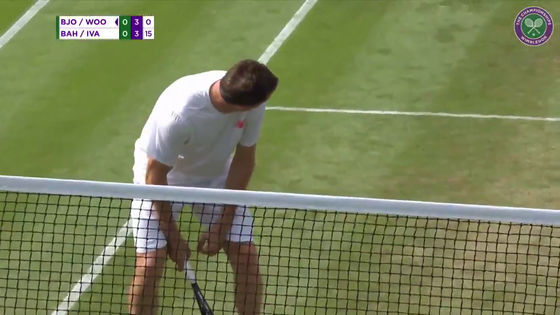 With cheers coming up from the venue for a while, Bjorkuman got hungry as if suddenly thought of something ......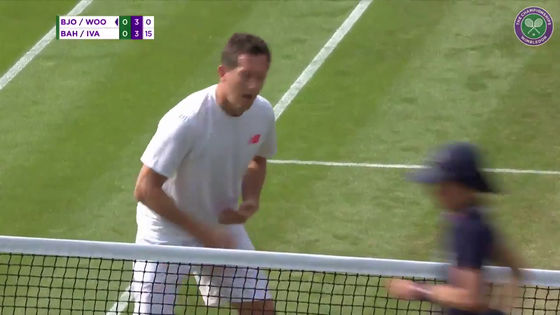 Goron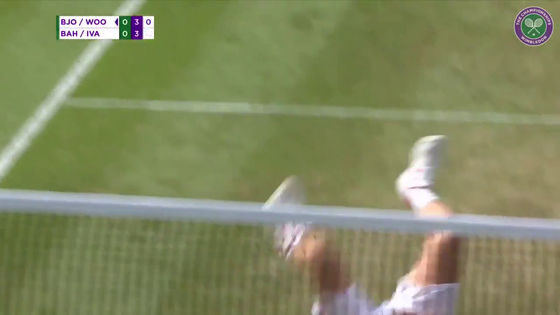 It hurts.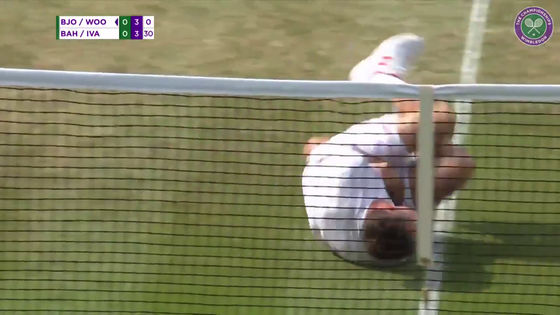 I applaud it from the venue by challenging the topic Neymar challenge all over the world.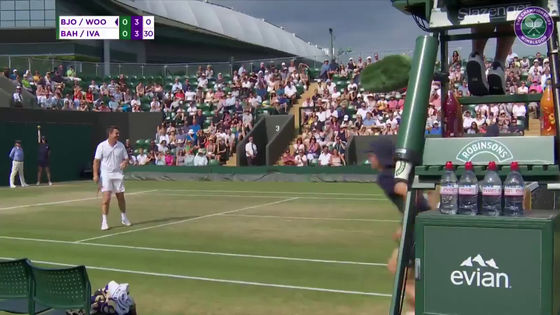 To Bjorkmann who stretches out his hand and asks for help ......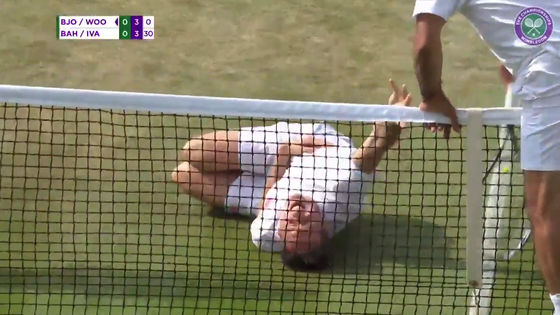 The opponent Burlami player rushes.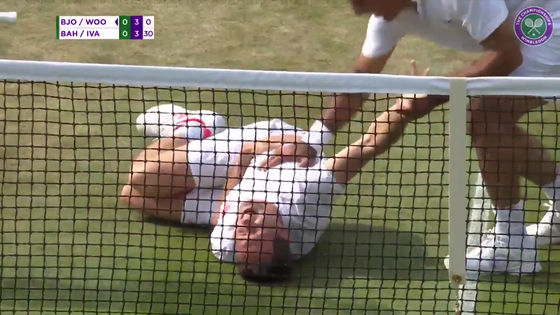 A surprise to the audience by the service spiritful senior players burst out.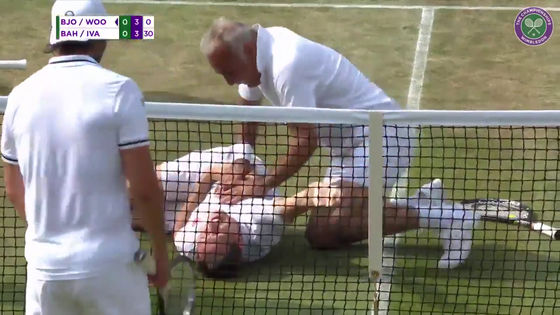 in Video, Posted by logu_ii