Following the outbreak of trade war between the United States and China, following Harley, famous instrument brand 'moog' also examines escape from America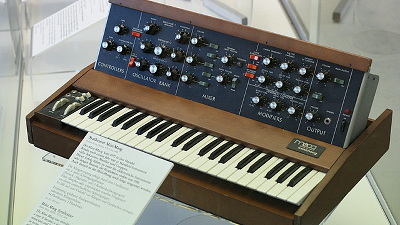 By Wolfgang Stief

Tariff raising measures against China that was announced by American trump president was finally activated. On the other hand, China has been taking retaliatory measures of the same scale, and the United States and China have entered the state of "trade war". Under such circumstances, the possibility of shifting the business overseas as well as the motorcycle maker "Harley Davidson" as the production cost of the American famous instrument maker " moog (Mogue)" hits the company 's management cost increase due to the tariff raising It suggests.

Moog Says Chinese Tariffs May Force A Move Overseas: NPR
https://www.npr.org/2018/07/02/625363659/moog-says-chinese-tariffs-may-force-a-move-overseas

Musical instrument manufacturer threatens to move overseas due to Trump tariffs | TheHill
http://thehill.com/blogs/blog-briefing-room/news/395321-musical-instrument-manufacturer-threatens-to-move-overseas-due

The additional tariff measures that came into effect on 06: 1 midnight July 2018 (13:01 on the same day in Japan time) on Eastern time in the United States are imports from China such as industrial robots $ 34 billion (about 3 trillion and 7600 Billions of yen). The added tax rate is 25%, and the Trump regime may further exempt tariffs on Chinese products equivalent to 16 billion dollars (about 1.7 trillion yen) within 2 weeks, and further 200 billion It also suggests that dollar and measures of 300 billion dollar scale will continue, eventually covering China products equivalent to $ 550 billion (about 60 trillion yen).

China has rebounded against this measure and imposed retaliatory tariff of the same size. The situation is like a full-scale trade war that does not draw a step. Mr. Trump 's flow negotiation technique which has been raised in the business world by winning "deal" with the opponent using skillful tactics It is whispered by the negotiation technique of Mr. Train flow Which direction the moderated measures are proceeding, circumstances that do not allow digression Is followed.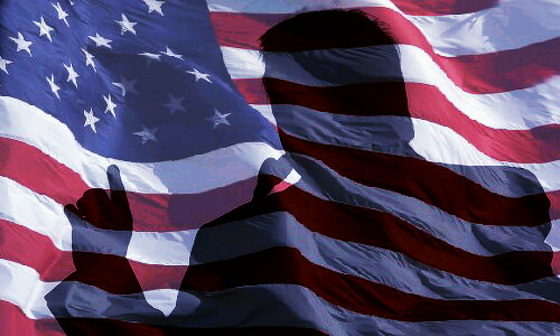 By IoSonoUnaFotoCamera

The Trump regime has entered a situation of a trade war with the European Union (EU). In June, 2018, the Trump regime took measures for new import tariffs on steel and aluminum products to the EU and others. In response to this, the EU competed American products such as motorcycles with a 25% retaliatory tariff. Following that situation, "Harley Davidson", a synonym for American motorcycle, announced on June 25, local time that he would transfer some motorcycle production outside the United States.

Harley, production partly outside the United States trump trade war backflies | World | latest articles | news week Japan Official Site
https://www.newsweekjapan.jp/stories/world/2018/06/post-10474.php

In response to this Harley-Davidson's response, President Trump has posted a tweet saying "Harley Davidson is the first surprised Harley Davidson fried white flag". "Customs duty is just an excuse," and at the end of the sentence was written "Please endure!"

I fought hard for them and ultimately they will not pay tariffs selling into the EU, which has hurt us badly on trade, down $ 151 Billion. Taxes just a Harley excuse - be patient! # MAGA

- Donald J. Trump (@ real Donald Trump) June 25, 2018

After that, we began attacking against Harley Davidson who was said to be in a relationship with Honeymoon at one time. Mr. Trump sending attacks while sending erroneous information has also been reported to have said to "Harry Davidson " "I'm sorry," and indeed it shows a great deal of fluctuation like Mr. Trump.

Mr. Trump 's Twitter attack continues, misunderstanding the business of Harley again - Bloomberg
https://www.bloomberg.co.jp/news/articles/2018-06-27/PB06OY6KLVR401

Under such circumstances, following the trade war that broke out in China against the rest, "Moog Music" of a long-established electronic musical instrument maker, founded in the 1950s, has no choice but to forbid its production base overseas if the situation continues I am showing you.

Moog Music has its origin in its history as an analog synthesizer developed by Dr. Robert Moog in 1960's. Moog synthesizers announced as very innovative electronic musical instruments at that time have been incorporated into a number of music productions, but perhaps the following songs have been heard by everyone at least once. It is a song "Baroque Houdown", a music unit "Perry & Kings Ray" published in 1967, also known as "(First Disney Electrical Parade Song of Disneyland )".

Jean-Jacques Perrey - Baroque Hoedown - YouTube


In the message to the customer, Moog Music notes that "When the cost increase due to the tariff measures is implemented," the cost for manufacturing the instruments increases instantaneously and also greatly "," Employee layoffs, As a worst case scenario, there is a possibility that the production base will be partly or completely shifted overseas. "

25% Tariff on Chinese Goods Threatens our Jobs
https://us2.campaign-archive.com/?e=&u=66ca69d70dceab5be9897856d&id=a2684e1453

In the message, the company also provided a text template to customers, "Please send me letters of the following content to Congressional members and senators to help action to solve the problem" I am asking you.

In the letter's sentence, "Sending this letter on behalf of Moog Music" and "About half of the electronic boards used for the company's products are imported items from China", due to tariff measures " American workers will be layoffed or the production base will be relocated outside the US "as a result," As a result, "I am involved in numerous legendary works in the history of 60 years I do not want to see the end of the history of Moog Music and Moog Synthesizer "is written.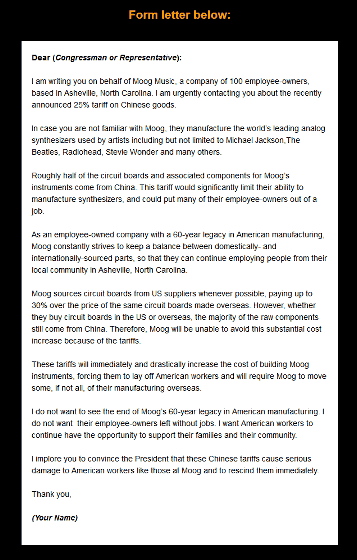 Where people are concerned about the trade warfare of rice and rice, which shows the appearance that American manufacturing industry and economy gradually began to be affected. Some economic commentators also say that there is a minute in the trade war between the United States and the United States.

US trade war victory in cards, economists forecast | World | latest articles | Newsweek Japan official site
https://www.newsweekjapan.jp/stories/world/2018/07/post-10551.php