I tried Lawson 'Uchi Cafe Fruit Bar Sato Nishiki' called 'Raw fruit like taste' containing 31% of Yamagata cherry cherry juice juice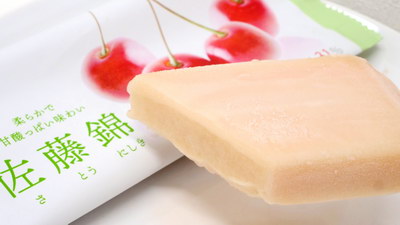 Ice " Uchi Cafe Fruit Bar Sato Nishiki " which used 31% fruit juice from Yamagata Prefecture's cherry tree "Sato Nishiki" has appeared in Lawson on July 3, 2018 (Tuesday). I tried to eat the refreshing scent of cherries and the ice bar of sweet and sour taste.

Fruit bars of carefully selected materials with plenty of fruit juice appears one after another! | Lawson Research Institute
https://www.lawson.co.jp/lab/uchicafe/art/1337379_4787.html

This is "Uchi Cafe Fruit Bar Sato Nishiki 80ml" (160 yen including tax). One of Lawson's sweet series "Uchi Café (Uchi Cafe)" series, developed with the theme of "carefully selected material", reproduces the "taste like raw fruits" using the fruit juice of Sato Nishiki It seems to be doing.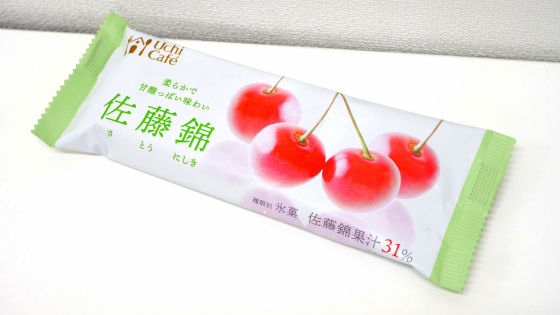 The package shows that the type of ice cream is "frozen dessert" and that juice of Sato Nishiki is used by 31%.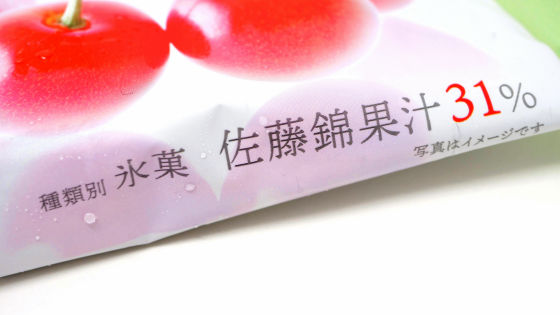 Contents amount is 80 ml. Since the notation of raw materials is listed in descending order of weight ratio, it can be imagined that plenty of "cherry juice" is contained. The fruit juice contained in this fruit bar contains not only cherries but also "apple juice" and "raspberry juice". Besides, there are "sardines" and "wine" as eye-catching materials. The manufacturer who manufactures this fruit bar is Akagi Milk Milk which is famous for ice " Garigari kun " series etc etc.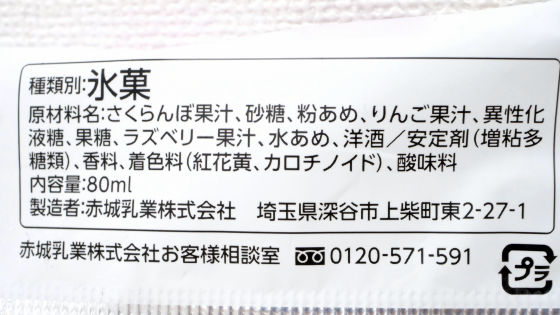 The energy per piece is 81 kcal.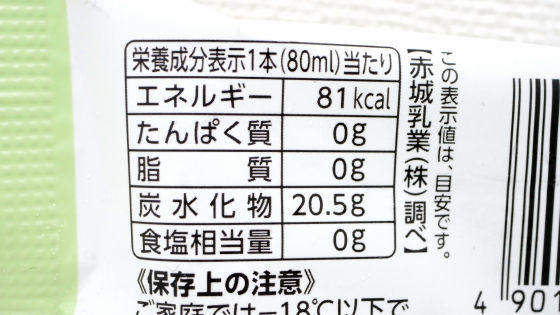 A slightly pink color "Uchi Cafe Fruit Bar Sato Nishiki" appeared from the package bag.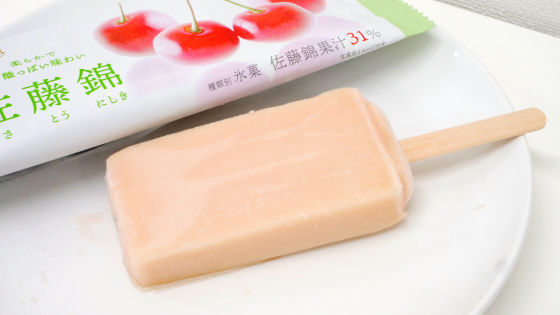 The length of the long side is almost the same as the traffic type IC card (long side 85 mm).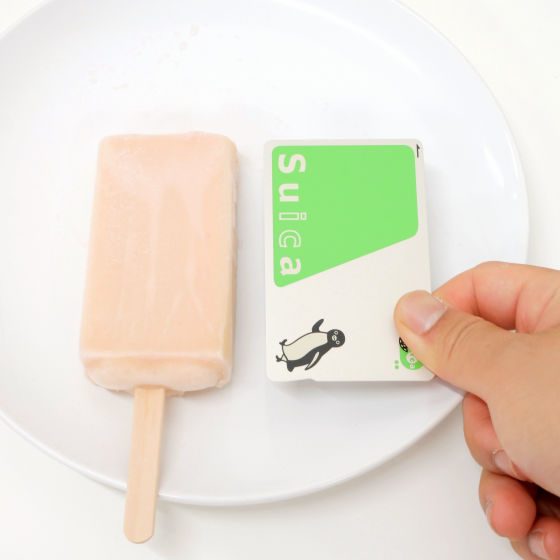 "Uchi Cafe Fruit Bar Sato Nishiki" spreads the sweetness and aroma of cherries to the mouth at the moment of eating. It may be because "apple fruit juice" and "raspberry juice" are acting that is complex and rich in flavor. As this fruit bar was easy to melt, and because it contained a syrup, it turned into a sweet texture and felt a fruity taste after a while.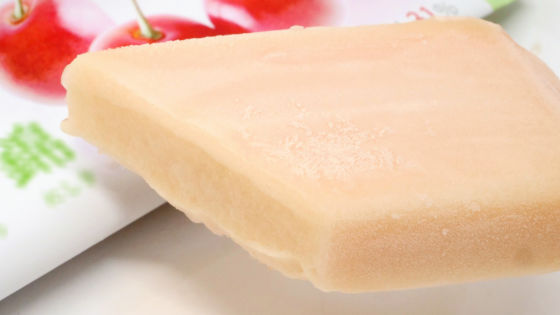 In Lawson, as a "Uchi Cafe" series, fruit bars of other carefully selected materials are scheduled to appear one after another. On July 17, 2018 (Tuesday), a fruit bar of peach and a huge peak, the fruit bar of Muscat of Alexandria called Muscat Queen is scheduled to appear on Tuesday, July 31, 2018. For the fruit bars that will appear, please check the link below.

Fruit bars of carefully selected materials with plenty of fruit juice appears one after another! | Lawson Research Institute
https://www.lawson.co.jp/lab/uchicafe/art/1337379_4787.html