A predominant analyst predicts 'Various color variations will be adopted' for the iPhone's new model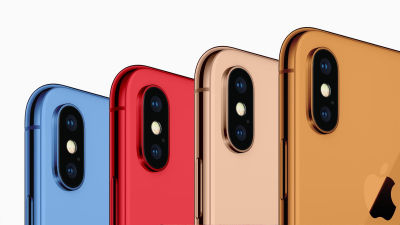 TF International Securities's Minister Kwo (Guo Myeong), known for predicting highly accurate information on Apple products, said, "The iPhone that appeared in 2018 will be the iPhone X's spec up version and the new 6.5 inch model , And 6.1 inch models will appear, "the new color will be adopted for the two models, the 6.5 inch model and the 6.1 inch model.

Kuo: New 2018 iPhone models to come in gold, gray, white, blue, red and orange colors | 9to5Mac
https://9to5mac.com/2018/07/05/kuo-2018-iphone-new-colors/

Apple will reportedly have new color options for the 2018 iPhones
https://mashable.com/2018/07/05/2018-iphone-new-colors-gold-blue-red-orange/#1LNR2Le.SmqY

Mr. Kuh believes that the 6.5 inch model iPhone adopts OLED similar to iPhone X, and the price will be about $ 1000 (about 110,000 yen). Also, in addition to "black" and "white" in the color variation of the same model "gold" will be added. It is said to have photographed the 6.5-inch model iPhone leaked from the Federal Communications Commission (FCC), which shows that the "gold" adopted in iPhone 8 is used.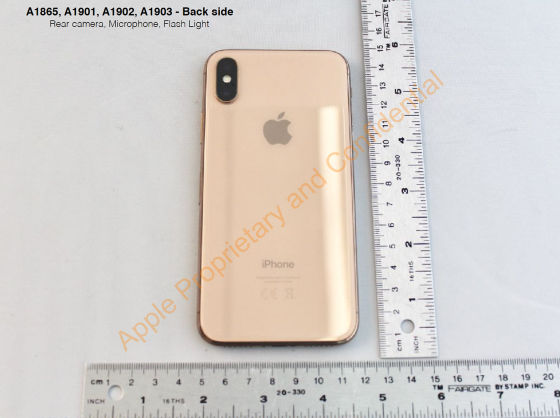 Although Mr. Kuo does not mention it in particular, I think that 9 to 5 Mac of overseas media is likely to be "Black" and "White" pointing to the current space gray, silver.

Mr. Kuo predicts that the 6.1-inch model iPhone, which will be positioned as an entry model, will be sold for about 700 dollars (about 77,000 yen), "The color variation is" gray, "" white, "" Blue "" Red "" Orange "will be selectable" and so on. Although 9to 5 Mac is said to be thought that Mr. Kuo's "gray" "white" represents space gray and silver, as for "red", PRODUCT (RED) which exists in the color variation of iPhone 8 and It seems that it is not certain whether it will become.

Mr. Kuo says "In the fall of 2018, three new models will be released in the iPhone," the first one is the iPhone X specs up version, the second is the 6.5 inch model with OLED "iPhone X Plus" , The third is expected to become a low-priced iPhone of a 6.1 inch model not equipped with a dual camera, 3D Touch. Also, regarding the current iPhone X, it is expected to fall by about 100 dollars by the fall of 2018.