The benchmark result of Apple's next-generation chip 'A12' leaks, the next iPhone will speed up the memory 4 GB & 10%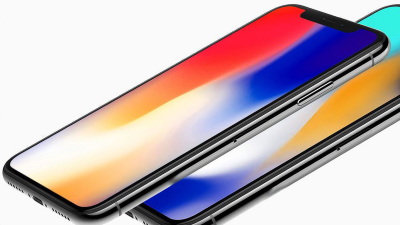 The benchmark result of the next generation processor chip "A12" which is expected to be mounted on the next generation iPhone was reported.

Consomac: Attention aux benchmarks des iPhone de 2018
https://consomac.fr/news-8881-attention-aux-benchmarks-des-iphone-de-2018.html

Possible A12 Geekbench score suggests next-gen iPhone X upgraded with 4GB RAM, 10% speed boost | 9to5Mac
https://9to5mac.com/2018/07/02/geekbench-scores-iphone-11-2/

This benchmark result reported by French Apple product related media "Consomac". Measurement using Geekbench which is a standard one of benchmark software is done, and the single core score of "iPhone 11, 2" equipped with the A12 chip is "4673", the multicore score is "10912" I will.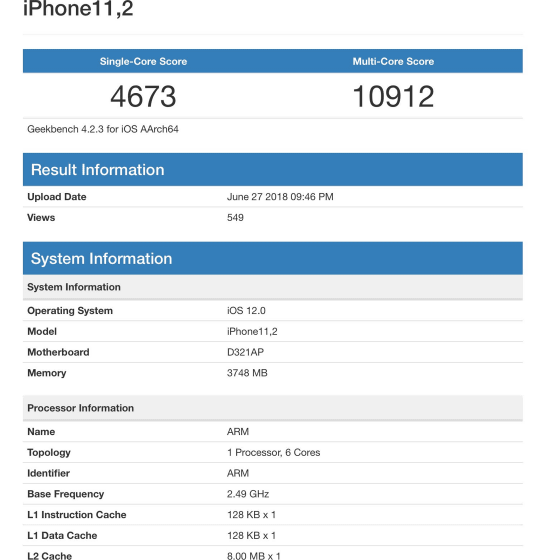 The performance improvement of this is obvious from the table below compared with iPhone X's score. The single core score improved about 10% from iPhone X's "4218" to "4673", while the multi-core score increased from "10378" to "10912" by about 5%.



Looking at the specifications, the A12 chip is an ARM 6-core mounted chip, operating frequency is 2.49 GHz. The L1 cache increased from 32 KB to 128 KB for A11 Bionic chip for both Instruction and Data. There is no change in the L2 cache. In addition, the main memory installed in the terminal has increased from 2815 MB (= 3 GB) of iPhone X to 3748 MB (= 4 GB) of iPhone X.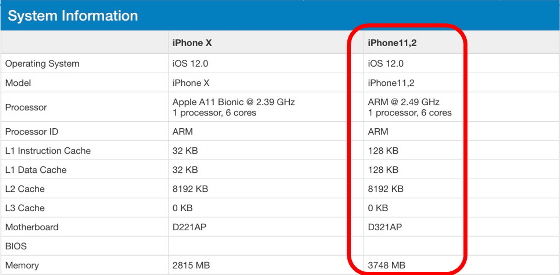 Although it can be said that the performance of the next iPhone to be watched little by little, there are still many uncertainties in the information at this time and it is necessary to deduct and think that it is pointed out also in 9 to 5 Mac of Apple related media It is. In addition, "iPhone 11, 2" announced this benchmark result is seen as a subordinate model equipped with LCD (liquid crystal display), apparently the model "6.1 inch LCD iPhone" described in the following article It is going to be said. However, because there is information that A11 Bionic installed in iPhone 8 Plus / iPhone X will be adopted for the 6.1-inch iPhone, the chip from which the benchmark result leaked will be installed in the next iPhone X and iPhone X Plus There is also a good possibility.

Knowing about the inexpensive "6.1 inch LCD iPhone" though it is a big screen Summary - GIGAZINE